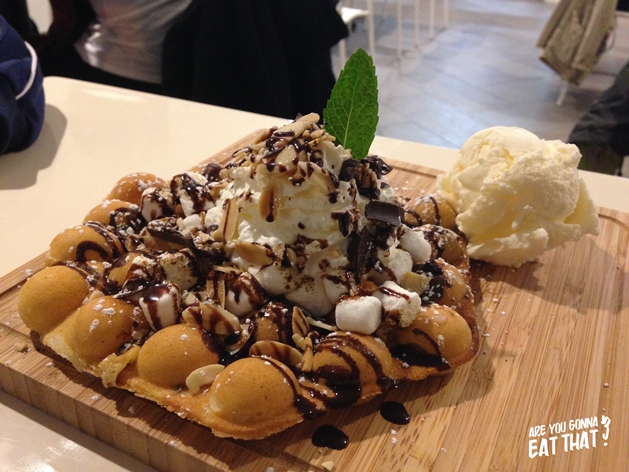 Regular waffles are passé, bubble waffles are all the rage. Source: are you gonna eat that/Flickr
Back in 1950, Hong Kong eateries began serving their version of the classic European waffle and called it the gai daan jai – which literally translates to little eggs. The waffles, unlike the traditional shape were marked by bulbous indentations that came from the hand-held griddles. Crispy on the outside with soft, chewy hollow bubbles these waffles had a characteristic sweet yet eggy flavour, continue to be a rage as a street food snack and are usually served plain.
Off late, the dessert has seen a resurgence of sorts and is taking Instagram's popular feeds by storm. Dubbed as bubble waffles or bubble cones, these were first brought to the limelight by Eggloo, a dessert shop in New York's Chinatown area early this year. The NYC eatery serves their version of Hong Kong's classic with a scoop of ice cream and a host of delicious toppings. Available in flavours like traditional, matcha and chocolate at Egloo, the trend has caught on with cafes and eateries across the world. Toppings across different eateries vary from skittles, condensed milk, Oreo cookies, cookie crumble, chocolate chips, fresh fruits among others. And Mumbai isn't far behind with the trend; you can get your hands on the delightful dessert at Papacream outlets in the city.
For waffle lovers in Mumbai drooling after looking at these pictures, there's Papacream which introduced two bubble cones as part of their one year anniversary menu overhaul. Available in two flavours, red velvet and plain waffle, these waffle sundaes are every dessert lover's dream come true.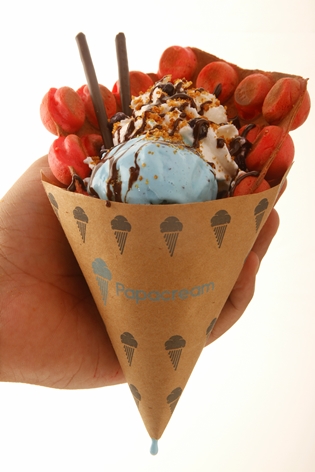 Very Berry Sundae with blueberry ice cream, mixed berry compote comes topped with a generous serving of whipped cream and is finished with cheesecake crumble for a bit of flair.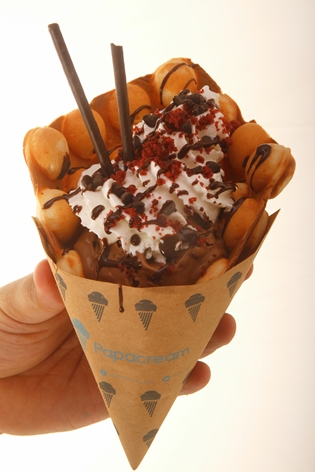 If you're a chocoholic, it'd serve you well to opt for the Belgian Chocolate Sundae. A dollop of rich Belgian chocolate ice cream is topped with hot fudge, caramel, chocolate chips and whipped cream for an indulgent time, never mind the food coma.
With outlets in Churchgate and Oshiwara, Andheri (newly launched), it's safe to say that the pastel hued gourmet ice cream eatery has got your bubble waffle dessert cravings covered.