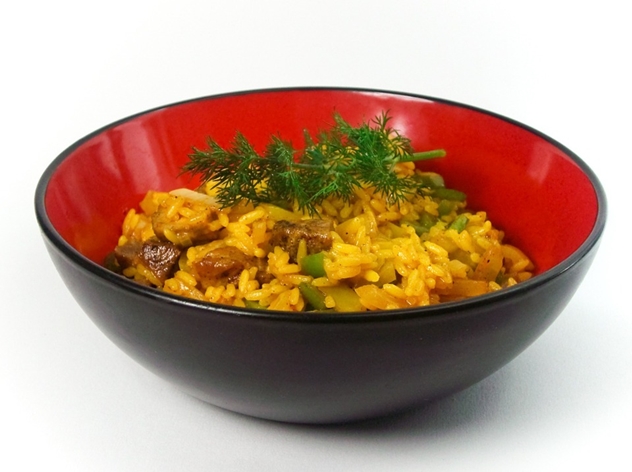 Image source: Pixabay
A staple across most parts of India, rice usually receives a lot of flak among health nuts, especially the white kind. But with the right ingredients, you can make rice work in your favour. For those who are looking for healthier versions, brown rice is obviously the ideal choice, with its fibre, vitamin and mineral content trumping the white variant by several notches. Cooking with brown rice is not rocket science and as a whole grain, it lends itself splendidly to a gamut of recipes. This high protein bowl recipe brings the additional goodness of nuts, seeds, vegetables and a host of spices for a rich, flavourful taste. It's vegan, vegetarian, gluten free, healthy and just so easy to put together. If there ever was a dinner for champions, this would be it.
Ingredients:
140g brown rice
1 carrot
150g corn
2 sprigs of green onion
2-3 inches of ginger
2 cloves garlic
170g French beans
30g cashewnuts, roasted
1tbsp sesame seeds
1tbsp olive oil
4ml soy sauce
Salt, to taste
Black pepper powder, to taste
Method:
Wash and dry all ingredients. In a large pot, boil adequate amount of water for the rice. Cook until tender, approximately 20-25 minutes. Drain when done.
Peel and dice carrot finely. Trim the French bean stalks and cut into 1 inch pieces. Separate the green and white portions of the onion and thinly slice both. Mince the garlic and ginger.
In a pan, drizzle some oil over medium high heat. Add in the carrots first, and toss for 5 minutes until they soften a bit. Add in the French beans, corn and continue tossing for another 4 to 5 minutes, till the beans become tender, yet remain a bit firm. Season with salt and pepper, then remove from heat and set aside.
In the same pan, over medium-high heat, add in the minced ginger and garlic. Cook for a minute, till the paste gives off a distinct fragrance. Add in the rice and toss for 2 to 3 minutes, till the grains become slightly cripsy. Add in the cooked veggies, mix well. Add soy sauce, the whites from the green onions and toss it all together for an additional 2 minutes.
Divide the rice into bowls and sprinkle with chopped roasted cashewnut, sesame seeds and the greens from the onion sprigs.
Recipe source: hellofresh.com