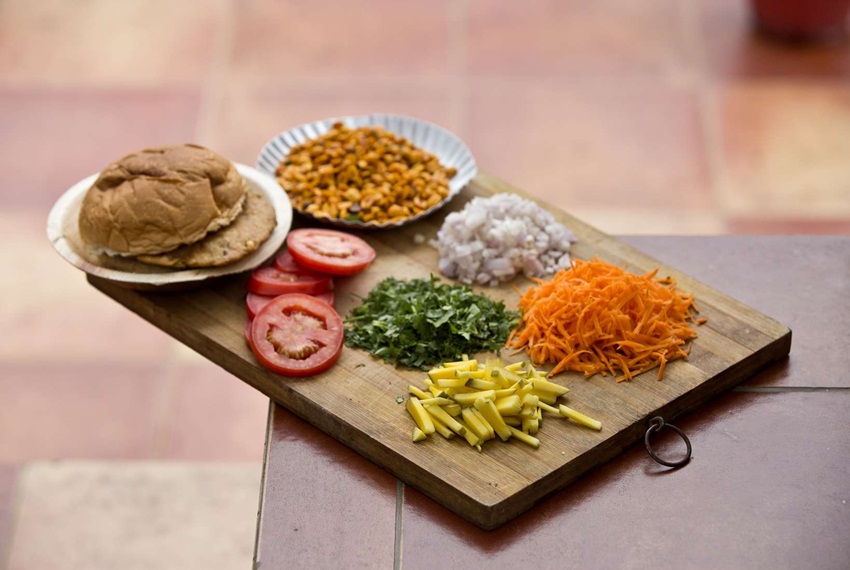 The Desi Burger is made using a favourite Karnataka snack, the Nippattu. Photograph via Startup House
The Kannadigas love their chaat as much as the street food buffs in Mumbai, Kolkata and Delhi. Over the last couple of years, restaurants and street food vendors across the state have been experimenting with street food by tossing in traditional snacks into the mix. Nippattu, a classic Karnataka coffee-time treat is one such snack that has lent itself well to street food such as nippattu bhel and the more popular nippattu burger.
The palm-sized nippattu is a deep fried snack, shaped like a disc and made using lentils, onions and chillies, almost like a flattened masala vada fried to a crisp. For the nippattu burger, the snack replaces the patty and is served with chopped onions, grated carrot, chopped tomatoes, chopped coriander leaves, masala peanuts and a slice of cheese. Ask anyone who isn't from the city what they'd like to change about the chaat and they'll all have a unanimous vote against the grated carrot. The locals will argue that it's a healthy addition, but we have to admit that it's not hot on our list either.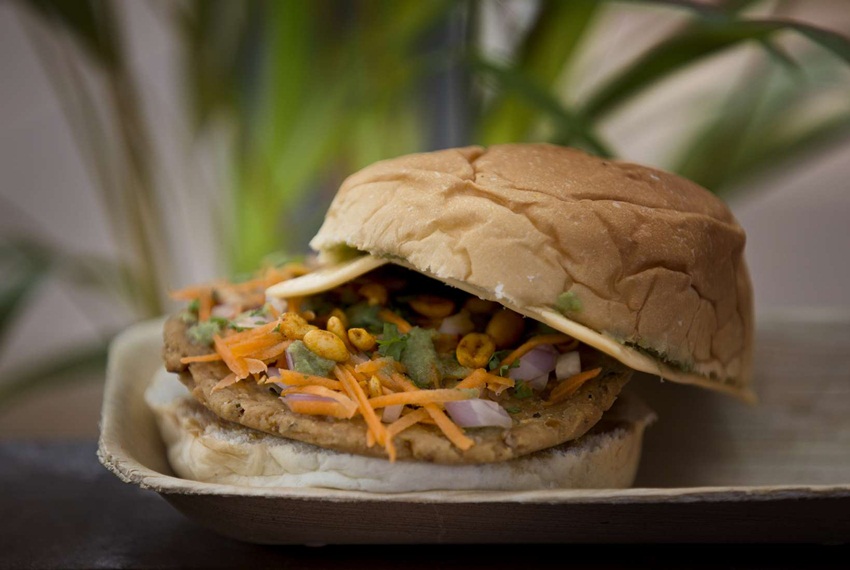 Give us our daily chaat (but without the carrots). Photograph via Startup House
You can try the nippattu burger at Bengaluru-based travel startup, Startup House's street food event tomorrow. Besides an evening to sample all kinds of chaat, Startup House hopes that the event will draw like-minded professionals interested in the world of startups. Expected guests include the vice president of a venture capital company, designers and photographers according to the event's Facebook page.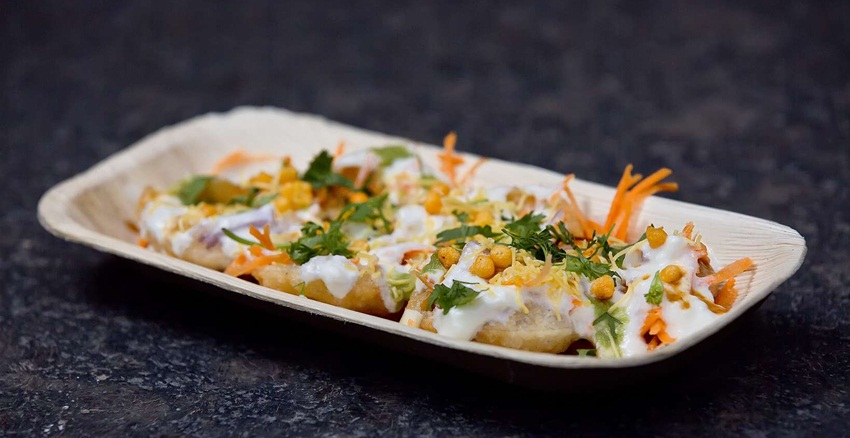 Dahi Puri Photograph via Startup House
When: August 7, 6 pm onwards
Where: Startup House, Koramangla
Cost: Rs 500
Go here to sign up