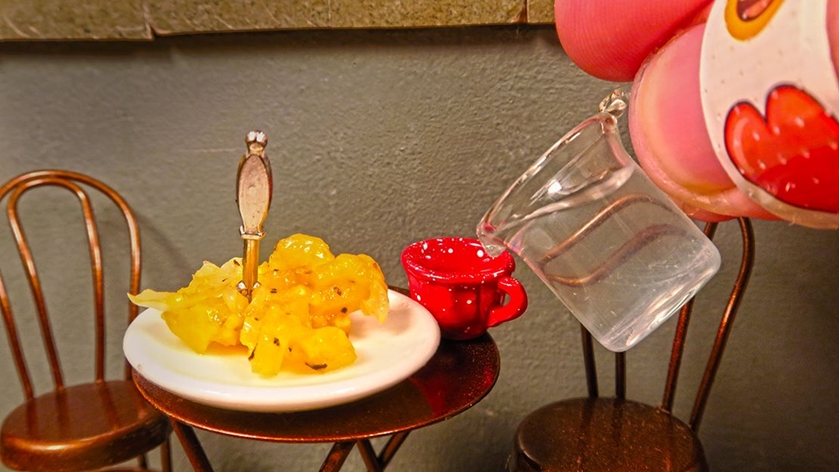 Jay Baron's Mini au gratin. Source: Jay Baron/Facebook
We've all grown up on Gulliver's Travels and were just as fascinated as he was by the Lilliputians on the island. If you've ever wondered how their kitchens would be like, how would those tiny humans possibly get any cooking done, you must stop by Jay Baron's cooking channel on Youtube. Called Walking with Giants, Baron's channel brings together the appeal of miniature, cute things and food videos together.
There's a lot of attention to detail – right from the kitchen and table setting to the cutlery, it all looks exactly like a space where small people live, cook and eat. The videos have the 22-year old artist from California chop veggies, fruit and meat with a tinier than tiny knife (which, from the looks of it, seems pretty sharp). He also has a tea-light powered stove with baroque accents that he uses to melt butter, cook sauces and what have you. With his hands in the frame, it creates the fantastical illusion of a giant whipping up a (miniature) storm for his little friends.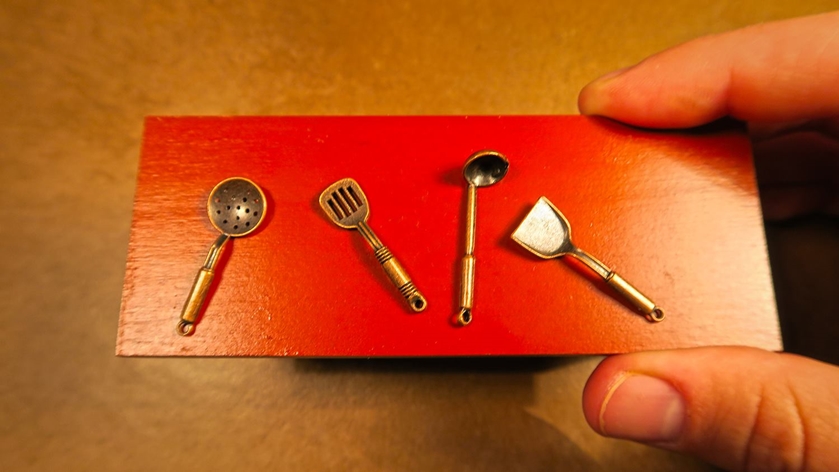 Miniature utensils that Baron uses for cooking. Source: Jay Baron/Facebook
It is perhaps this contrast of large hands handling tiny cups, skillets, saucepans that has so many hooked on to his channel. Plus, there's also the fact that apart from the detailing, Baron gets all his dishes absolutely right. Whether he's making cinnamon rolls that look smaller than your biggest ear studs, or au gratin, pizza, or kebabs, the recipe is precise and can be replicated to create wonderful, gourmet style dishes in your normal-sized kitchens. It isn't just classics that Baron creates in diminutive versions, he's also made some pretty rad looking Pokémon cookies that were recently the talking point of Instagram after the game became the world's biggest addiction and jaywalking hazard. And if you think you're above drooling over food that's less than a tiny bite, let these videos from Walking with Giants Youtube channel prove you wrong.