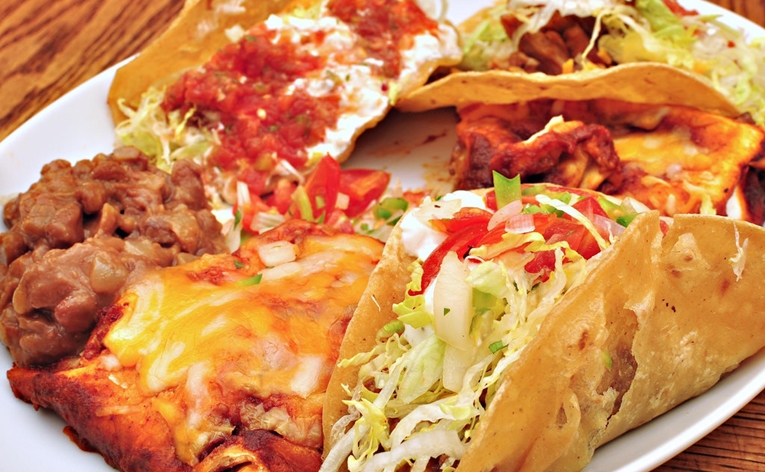 Learn to cook Mexican favourites like empanadas and tacos. Source: Jeffreyw, Flickr
For those who love Mexican food and know that it goes beyond burritos and nachos, pay heed. Just Appetite is holding an exclusive cooking class tomorrow at their studio. Experts will take you through the intricacies of Mexican cooking, flavouring et al through some popular and not-so-commonly-known classics. Apart from home-style Nachos with cheese sauce, you get a chance to learn dishes like Tacos with spinach, corn and feta, Mango and grilled pepper Quesadilla, Chimichanga done the Tex-Mex style, a 4-layered Enchillada Casserole that's sure to come handy when you're entertaining friends and family plus a Mexican style rice with stir fry veggies in a fiery Mexican curry. That's not all, the class also includes a step-by-step instructional on how to ace the heavenly combination of baked avocado and guacamole and a few other delights. So clear your schedule and get ready to bust out your Mexican cooking chops.
Where: Just Appetite, Military Road, Near Seven Hills Hospital, Marol, Andheri East, Mumbai
When: September 22, 11:30pm to 3pm
Cost: Rs 1500
Call: 9004686405/ 9769214090 for bookings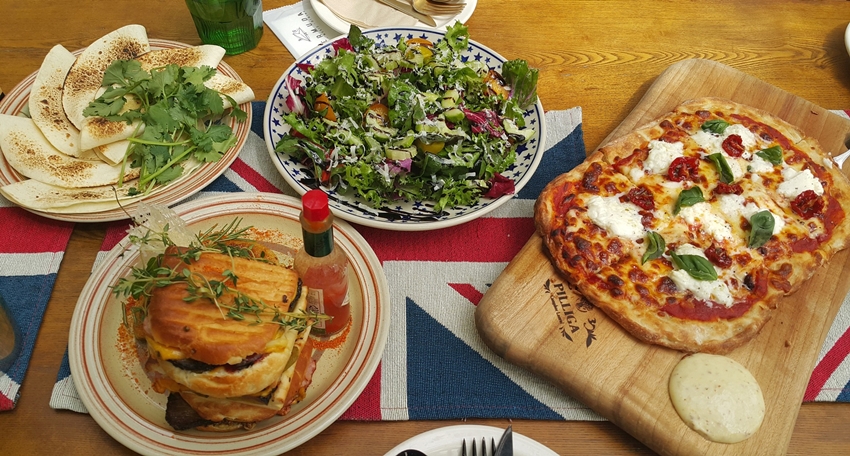 Image Source: Pixabay
Whether you're an amateur who loves food and photography or are seriously considering to pursue your passion for food photography and take it to the next level, a few tips from experts are always welcome. And if you're in Delhi, you definitely must attend the Darter Photography food styling workshop at Lodi – The Garden Restaurant. The workshop will have a live demo to help you get food shots like a pro. Deeba Rajpal, a food blogger, photographer and stylist, will be conducting the workshop, taking participants through the finer aspects of food styling and photography, the importance of food styling, working with props, etc. That's not all, they also have Prasad Np, a photographer cum travel and food writer to fine tune your knowledge of photography like understanding your camera better, and a few neat tricks to get that perfect shot – food or otherwise. The bookings close in 12 hours, so you may want to hurry.

Where: Lodi – The Garden Restaurant, Lodhi Road, Opp. Mausam Bhavan, New Delhi
When: September 24
Call: 9910407312 for bookings and details (or email at register@darter.in)
Cost: Rs 4500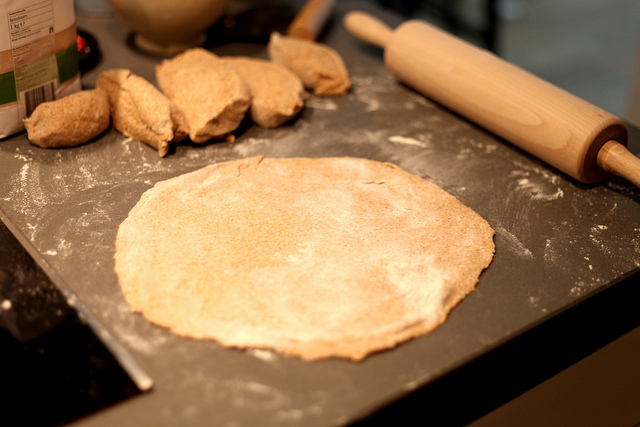 Image source: Thomas van de Weerd/Flickr
If you love everything pizza, and have always been curious about what goes in the making of a perfect pizza, then this workshop is for you. The class at 1Tablespoon in Kamala Mills will have experts take you through the nuances of pizza making. Spend an afternoon learning how to knead and hand stretch the pizza dough, tips and tricks about baking a pizza in a deck oven, and the most important aspect – understanding different types of pizza crusts through tastings. Also included is a selection of fresh ingredients needed to make your own pizza and learn how to toss up a quick, healthy salad as an accompaniment.
Where: 1Tablespoon, Unit 1, The New Mahalaxmi Silk Mills Premises, Mathuradas Mill, Next to Zaffran & Cafe Zoe, Lower Parel
When: September 25, 12pm
Cost: Rs 1500
Tickets on insider.in