Bono Boutique Ice Cream has nine flavours at the moment. Photograph via Bono Boutique Ice Cream
On a sunny afternoon in Mumbai, we find our way to Bono Boutique Ice Cream, a place that you'd almost miss if you're directionally challenged like us and rely on Google Maps to find your way about town. The ice cream store is located off a tree-lined lane inside a charming little bungalow in Bandra. What doesn't add to the charm is that you're not allowed inside the store, but wait outside after placing your order, choosing from a selection of ice creams written on a blackboard hung outside the door. Imagine being robbed of the joy of looking at a counter stacked with ice cream.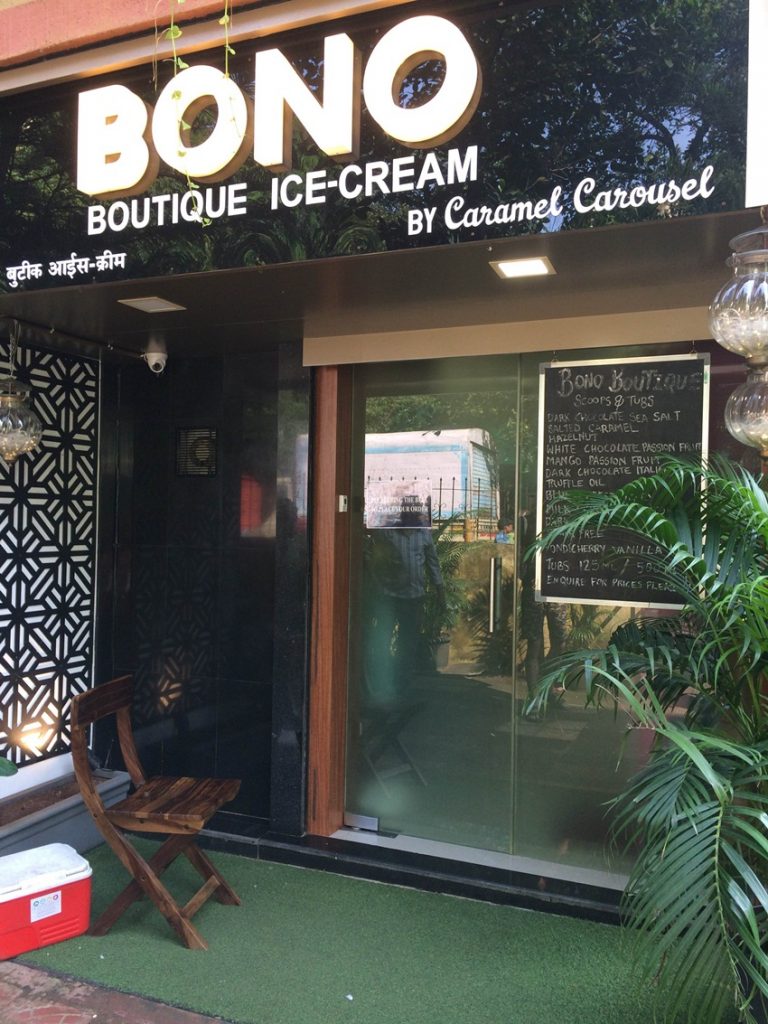 There was a silver lining though. As we waited for our tubs of Blue Cheese Honey, and Dark Chocolate Sea Salt ice cream, we heard an address being read aloud off a bill: "Dilip Kumar, Dilip Kumar Bungalow." We had to ask: "What flavour has Dilip Kumar ordered?" The delivery man, who looked chuffed that we wanted to know about the veteran Hindi film superstar's preference, looked at the bill again and replied, "Dark chocolate…" trailing off without adding whether it included sea salt in it or truffle oil. We're going with sea salt. But then he added, "Shahid Kapoor also orders from here regularly."
Name dropping aside, Bono Boutique's ice creams are unlike any other we've tasted: they're luscious, full of flavour and 100 per cent natural. The Blue Cheese Honey is pleasing in its transition from a flavour of cheese to ice cream and The Dark Chocolate Sea Salt (we tried both the regular and sugarfree versions) is creamy without being too rich. We preferred the sugarfree version though. "We manage to keep our flavours natural by not using any stabilisers or artificial preservatives in our ice creams. ( honest ingredients). We specialise in 'Cheeky Flavours' and not the run-of-the-mill flavours you would get elsewhere," says Alyssa Chesson, an alumna of Le Cordon Bleu, London, who set up Bono Boutique Ice Cream a few months ago with her sister Simone, after launching her gourmet patisserie Caramel Carousel in 2014. While there are nine flavours including White Chocolate Passion Fruit, Milk Chocolate Bacon and Pondicherry Vanilla, Chesson tells us that their most popular flavours are the Dark chocolate sea salt and Dark chocolate with Italian truffle oil.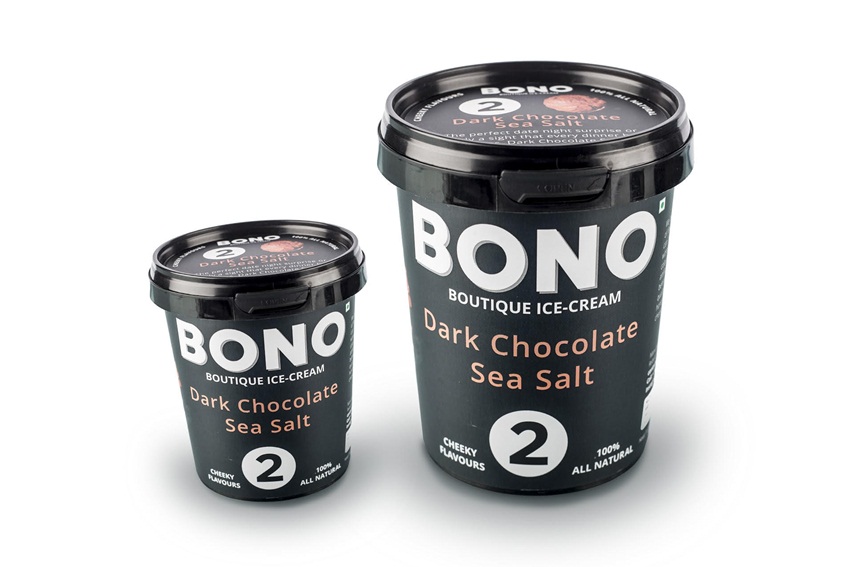 Where: Bono Boutique Ice Cream, 38, Savia Building, Rebello Road, Off Peter Dias Road, Bandra West, Mumbai, 400050.
Phone: 098197 58593
When: 2 pm-8 pm
Cost: Rs 180 for a 125 ml tub, Rs 200 for a 125 ml tub (sugarfree), Rs 675 onwards for a 500 ml tub
You can also check whether scootsy.com delivers these ice creams in your area.