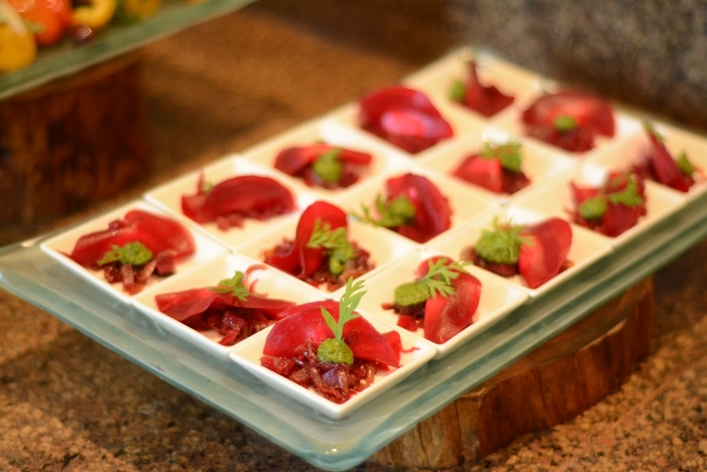 Antipasti platter at Celini
If your idea of a perfect brunch includes Italian food and alcohol, head to Celini this weekend. The brunch will feature some of the most popular handcrafted delights by Chef Alessando Perisco. Inspired by fun and family, the menu includes an extensive vegetarian and non-vegetarian spread as well as an antipasti buffet of the chef's personal favourites. Set against a home-style ambience, the trattoria-style meal also includes a selection of traditional, rustic style pizzas plus pastas like Penne Arrabbiata, Fusili Carbonara, plus a selection of rich risottos like Porcini Mushroom Risotto, Shrimp Saffron Rissoto, among others. The buffet spread also has Italian style eggs and a range of classic Italian cocktails served by the glass and pitchers. For dessert, the chef promises to bring out a host of sinful delights straight from his family recipe book in Italy.
Where: Celini, Grand Hyatt, Off Western Express Highway, Santacruz East, Mumbai
When: September 17, 12pm to 4pm
Call: 22 6676 1149
Cost: Rs 1999+ taxes (without alcohol) and Rs 2299+taxes (with alcohol)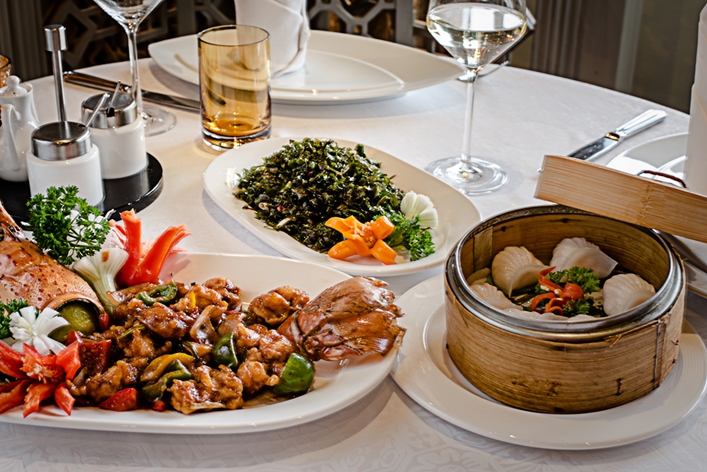 House of Ming, Taj Mahal Hotel, New Delhi
House of Ming at New Delhi's Taj Mahal Hotel gives its patrons a chance to sample the royal cuisines from some of China's most flourishing dynasties. The spread includes an assortment of delicacies across mains and appetisers that are inspired by the royal kitchens of the Qing, Han, Ming and Yuan empires. Available a la carte, the new offerings include vegetarian and non-vegetarian royal delicacies like Roast duck, Wensei tofu (a soup of finely shredded tofu, carrot and cucumber), Mu Shu Lamb (sliced lamb with cucumber, eggs stir fried with choice mushrooms), Black Pepper Crusted Mushroom Baos, Shredded Malha Tofu among others.
Where: House of Ming, The Taj Mahal Hotel, 1 Mansingh Road, New Delhi
When: 12:30pm to 2:45pm, 7:30pm to 11:45pm
Call: 011-66513241/ 3242
Cost: As per à la carte menu