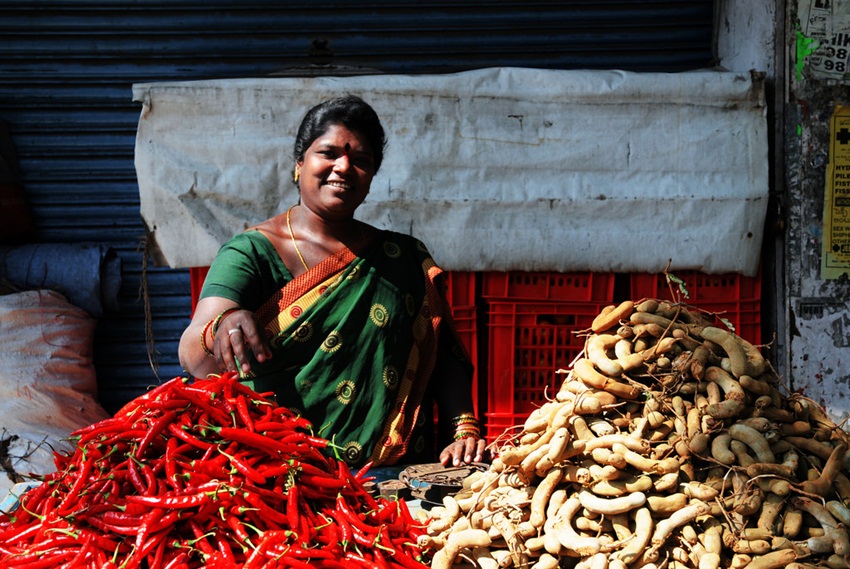 Chintakaya pachadi is made using tender tamarind and green or red chillies Photograph by Kiran Valipa Venkat/Flickr
I grew up in Madras of the 1980s, and I remember that almost everyone in my family was as fond of ghost stories and horror films as they were of pickles and pachadis. Pachadis are, unlike pickles, fresh chutneys that can be eaten immediately. I would go to sleep listening to my father read out stories of the  valiant prince Vikram and the crafty ghost Betal from hard-bound Telugu editions of Chandamama.
My grandmother or avva was always full of stories about the dark arts, like this one about some grand uncle or the other who began demanding meat – chicken usually – after he was possessed by the spirit of a woman. None of us, of course, was brave enough to suggest that the said uncle may have simply tired of eating  Brahmin fare his entire life.
My aunt had the unenviable task of feeding a bunch of hyperactive kids, including me, at lunch time. Everyone had a knack for making a certain kind of pickle and pachadi, and my aunt, I think, used to make the best chintakaya or tamarind pachadi this side of the Vindhyas. The pachadi was mixed with steaming hot rice and ghee, which took the edge off the fiery green chillies, and every chintakaya pachadi meal was always accompanied by the same story: of the ghost under the tamarind tree. My aunt stretched out the story until we finished the meal, which somehow seemed tastier with every twist and turn of the story. The story was about a farmer and his wife who lived in Nellore. They both loved spicy chintakaya pachadi.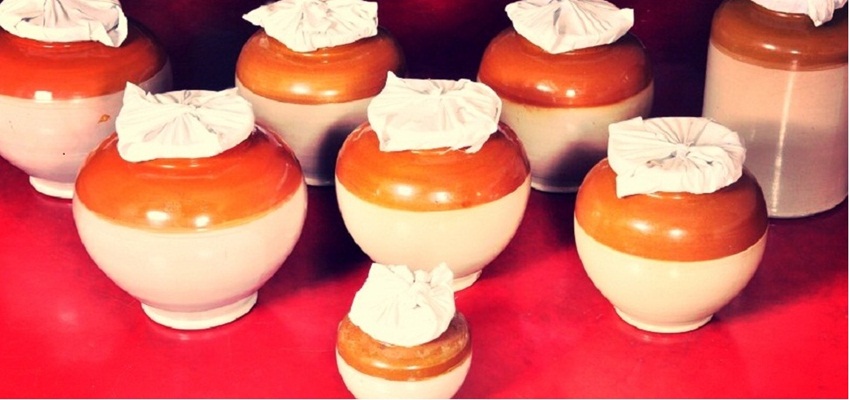 It was the story of the ghost who was buried in a jar under the tamarind tree. The farmer's wife ends up getting possessed by the ghost and a series of bizarre happenings make it known to the farmer that his wife is being controlled by an evil spirit. One of the things I remember from the story is how the wife's arms grew longer and longer until she could open a door latch or get herself a jug of water. What else transpired in the home of the chintakaya pachadi loving story is a tale meant for another time.
While I don't think ghosts exist, the story always comes to mind and I would be lying if I said I wasn't spooked out just a little bit.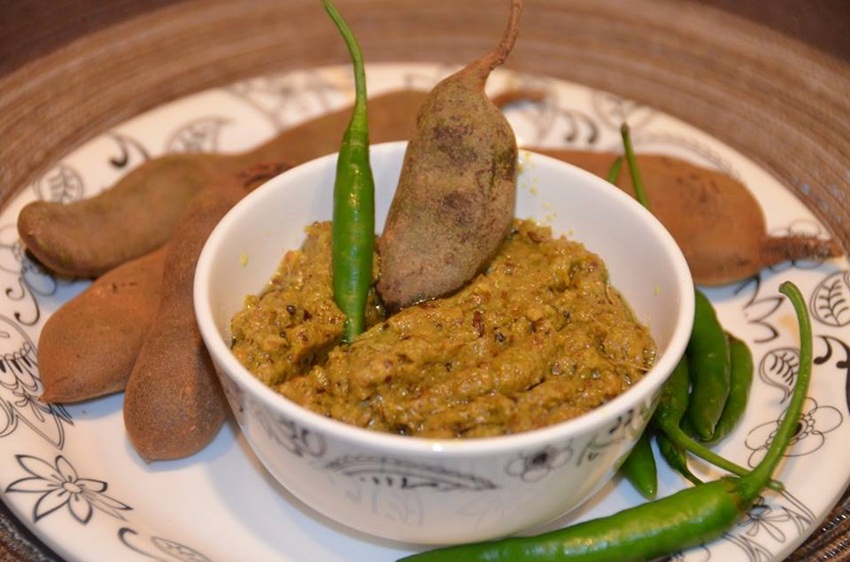 Photograph via Shri Swaragruha Bazaar/Facebook
Chintakaya Pachadi
Recipe
Ingredients
Raw Tamarind fruits – 10
Turmeric – 1 tsp
Salt to taste
For tempering
Fenugreek seeds – 1 spoon
Mustard seeds – 1 spoon
Asafoetida – a pinch
Green chillies – to taste
Dried Red chilli – 1
Method
Wash the raw tamarind well.
Coarsely grind the raw tamarind with the skin.
Add salt and turmeric powder and store in a cool place for about three days.
Deseed the softened tamarind.
Coarsely grind the tamarind into a chutney.
Add all the ingredients for tempering.
Grind into a fine paste and serve with rice.