Tonight Gaggan Anand, one of the world's most celebrated Indian chefs, will be hosting 30 lucky diners at the Taj Lands End, in Mumbai. The 15-course dinner will be paired with wine, and will include 'edible golf balls' and idlis with sambar foam. Gaggan's eponymous restaurant in Bangkok was rated number 1 in Asia's 50 Best List earlier this year. He also runs Suhring and Meatlicious in the city. Excerpts from an interview.
Football or cricket?
Cricket! I am a huge Dhoni fan. MS Dhoni really got Indian cricket back on track. I used to play a lot of cricket as a kid. I was a 'fluke' hitter. It was zero or 6. I still play cricket in Bangkok when I get the time, and I'm still a fluke hitter.
Bhelpuri or Pani Puri/Puchka
Puchkas. Nothing in the world beats the puchkas of Kolkata. Not a day goes by when I don't crave for them. And, I'd have both bhelpuri and puchkas.
Mercedes or BMW?
BMW. When I think of Mercedes, I think of a guy in a suit, a serious guy, and I'm not that kind of guy. I own two BMWs, a 3 Series, with the F30 engine, and an X4. But sometimes I wish I had enough money to buy a Porsche.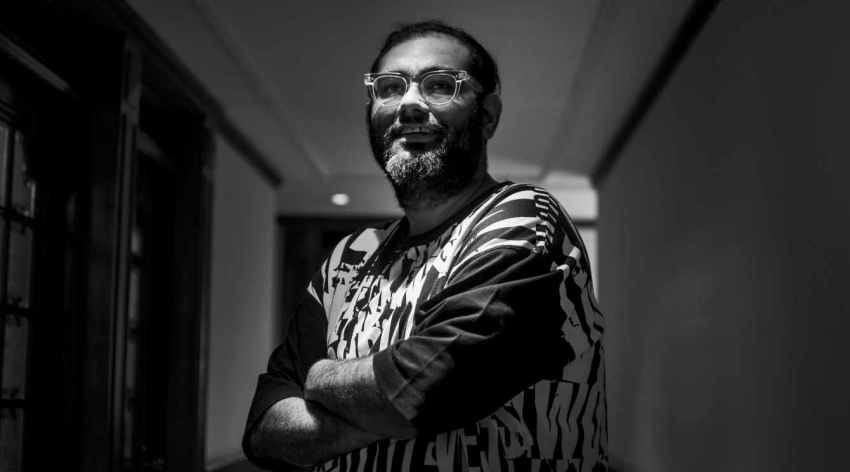 Photographs by Anurag Banerjee
Whisky or beer?
Whisky, Japanese whisky. Yamazaki.
What about wine? Red or white?
White. I love Riesling
Eggs — how do you like them?
I like my eggs slightly undercooked. In India, they overcook everything, especially eggs.
How often do you swear in the kitchen? 
All the time. In fact, the title of my book — and I'm talking to some publishers — is inspired by the swear word I use the most. It will be called For Unlawful Curry Knowledge.
What's your go-to midnight snack? 
Cookies, even though I'm diabetic. I hide them from my wife and eat them. I'm a complete midnight muncher. I have this rather large cupboard at home in which I store all my munchies. In fact, before I leave Mumbai, I'm going to head out early one morning, enter a super market and go on a rampage buying snacks — khakras and the like.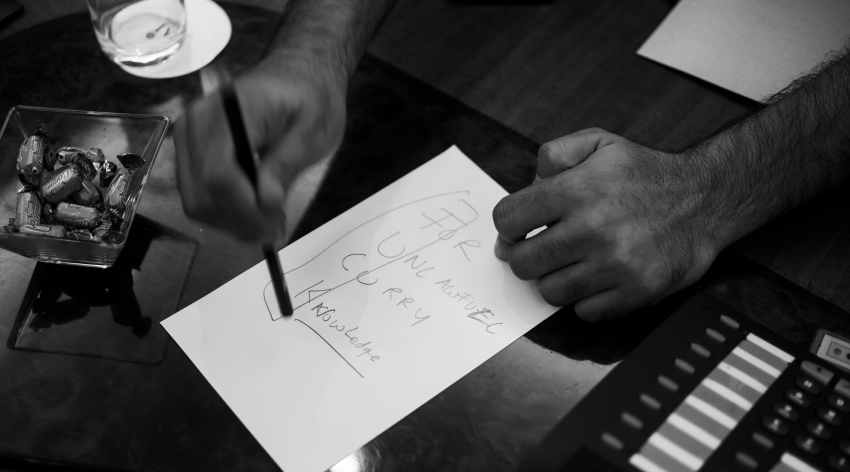 The title of Gaggan's book will be inspired by his favourite swear word
Facebook or Twitter?
Twitter. I am not on Facebook, though there is a Gaggan page that is handled by someone. I got onto Twitter just about a year or so ago. I didn't even know how to use it. But, I like Instagram the most, you'll always find me on it.
One culinary trend that you just can't stand?
I don't know about trends, but I can't stand this term 'molecular gastronomy', especially when it is applied to me. "You do molecular gastronomy, don't you?" — I get asked that all the time. I don't do molecular gastronomy. What I do is a modern take on Indian food. For example, the edible golf ball that is make is not molecular gastronomy. It's just great food!
What would you rather have: a turmeric latte or a kale salad?
Turmeric Latte? What the hell is that?
It's, apparently, pretty big in the West, like haldi-doodh.
Don't tell me. These Americans are mad. I can't even begin to… for me haldi is dal. I'll take the kale salad, though I don't like it.