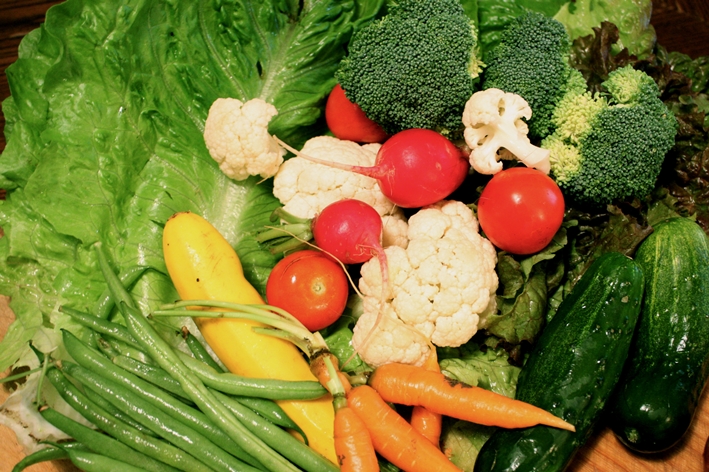 Wash all your produce at the same time, so it's clean when you need it. Source: John Nakamura Remy/Flickr
For those who enjoy cooking at home, meal prep can be a bit bothersome, especially if you're putting together several meals for the week. But since you're dedicated to eating healthy (New Year's resolutions and what not), a few simple tricks will definitely help you master the art of prepping and planning your meals.
Maintaining a diary with a list of groceries for each meal will help when you go shopping.
It is important to factor in any eating out plans that you may have during the week. This will help you plan your meals better and avoid any wastage.
If you're trying out a recipe for the first time, make sure to read it all the way through. If the recipe has optional ingredients that you want to substitute with your own, make a note at the side or use the space on your fridge for sticky notes – it will help you when you make a grocery run.
Always run a check in your pantry for basic ingredients that you use regularly, including seasonings, spices, eggs, etc.
Set aside some time on weekends to plan your meals for the week. Fix a day for prep work and cut and chop as many vegetables and produce you can to help save time later, especially after a long day at work.
Watch how to cut veggies efficiently:
Washing all your vegetables at one go will help save a lot of time. Make sure to dry them well and store them appropriately.
Make sure that your meats are cleaned and cut according to the recipe before storage in the freezer. This will help save a lot of time when you're cooking – simply thaw and pop into the pan.
Seafood like fish and prawns must be cleaned extremely well before refrigeration. To avoid spoilage, ensure that the freezer settings do not fluctuate.
Clean as you cook. Wash up small containers, cutlery and knives used for and mixing whilst the food is cooking so that you don't end up with a sink full of dirty plates and bowls at the end of your meal.
Buy and stock up on storage containers in different sizes to refrigerate all the chopped and cut produce. Ensure that the plastic is food-grade, freezer safe and suitable for use in the microwave (in case you want to use it for reheating food).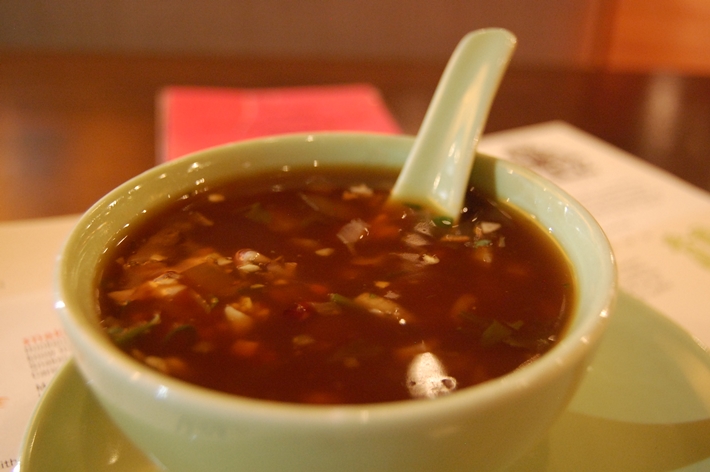 Liquid-based foods can be re-heated on the stove, no need to rely only on the microwave. Source: stu_spivack/Flickr
Do not rely only on the microwave alone for reheating foods. Soups, curries, sauces and gravies can be re-heated on the stove as well.
If you're cooking in bulk (anything upwards 4 servings), store the food in the same utensil that it was cooked in. This will help you save time when washing up. However, it is important to allow the food to cool properly before you pop it in the fridge. Use the strongest shelf in the fridge, especially in case of larger pots, to avoid any accidents during storage.