Mughlai raan Photograph by qasic/Flickr
Most Indian recipes can be simplified, believes well-known cookbook author Monisha Bharadwaj. Be it specialities such as Bangda Ghashi, a traditional Saraswat Brahmin recipe for fish curry or Dimer Jhol, an egg curry that is a favourite of Bengalis, or a Punjabi classic such as Tandoori Murgh, Bharadwaj has broken it all down in her new cookbook, Indian in Six. What the author has done is cut down the number of ingredients used in each recipe to six. "In India, we have millions of recipes, some more time complex than others, but essentially, most home cooking allows the flavour of the main ingredient to shine through without adding too many layers to the dish. For example, most domestic kitchens will regularly prepare a 'subji' or 'bhaji' with local, seasonal vegetables and a few spices. When it comes to more elaborate dishes such as a biryani, more ingredients will be needed and therefore I have not included them in Indian in 6. Also, an Indian meal is always a combination of dishes all eaten together- so each dish need not have many ingredients in order to contribute to a whole," says the London-based author.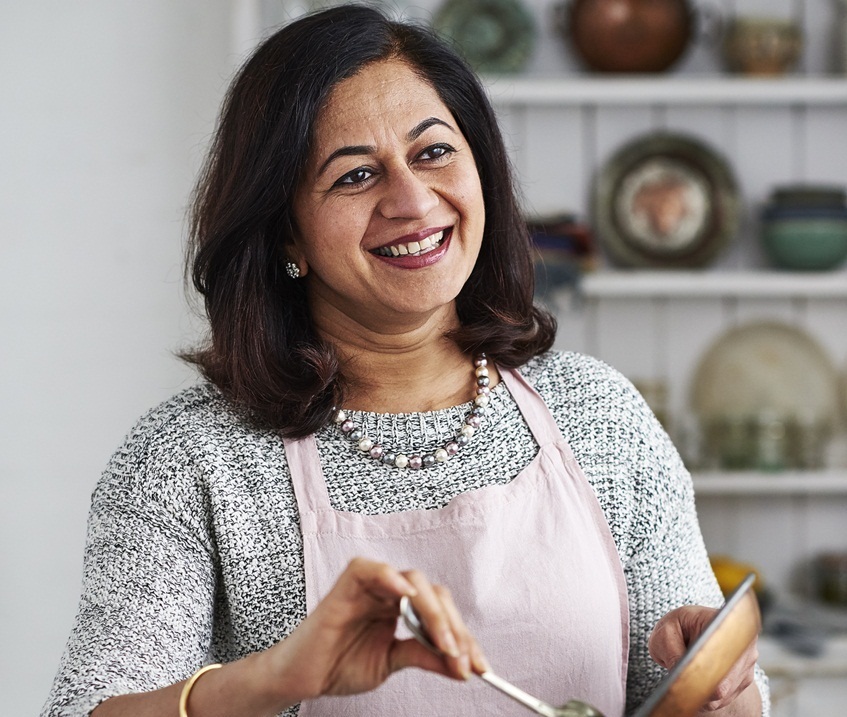 Monisha Bharadwaj
Bharadwaj's palate was enriched by the way of growing up in Mumbai. "We had Sindhi, Gujarati, Parsi, Bengali, Marwari, Catholic and Muslim neighbours. Those were the days when we were constantly eating at each other's homes. By the age of 10, I had already enjoyed dishes like Oondhiyo, Patia, Saibhaji, Malvani Rassa and Dosa," says Bharadwaj.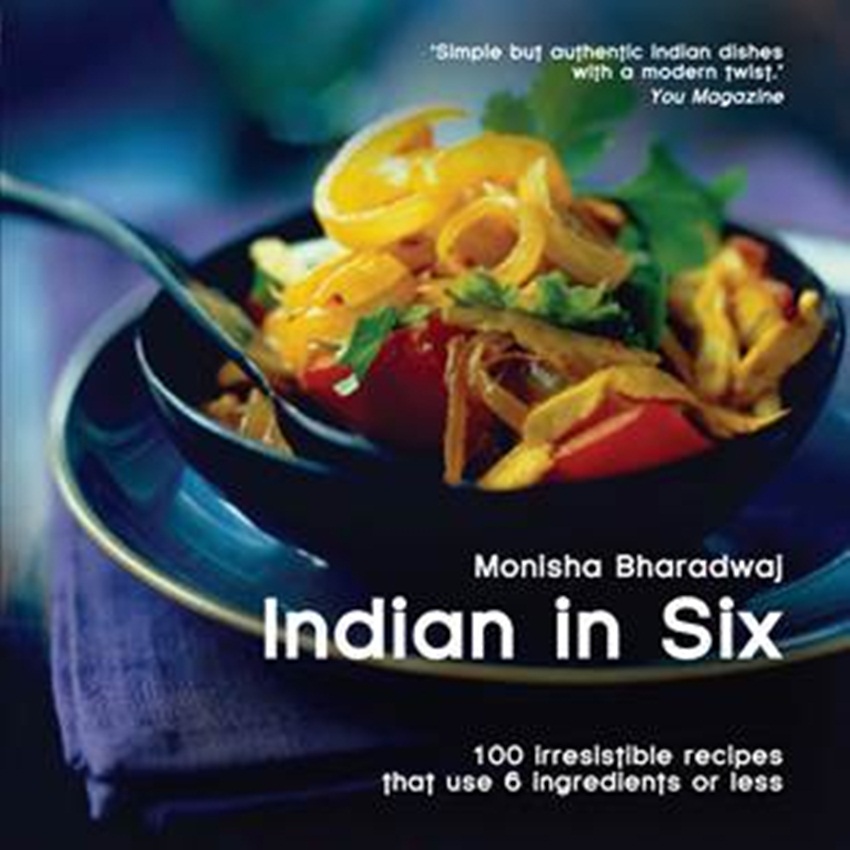 Having trained at IHM Mumbai (or Dadar Catering College as it is commonly known) Bharadwaj spent "three years cooking foods from India and all over the world from recipes that could be standardised and recreated in both home and restaurant kitchens." She says, "My style of cooking is quite simple and I believe that the right ingredients used in right measure can bring a lot of flavour and balance. I chose recipes that could be made with few ingredients and that would still not compromise on quality and taste. Most of us now cook more simply than our grandmothers did anyway, so it was a matter of putting together recipes that would bring a delicious and healthy meal to the family table."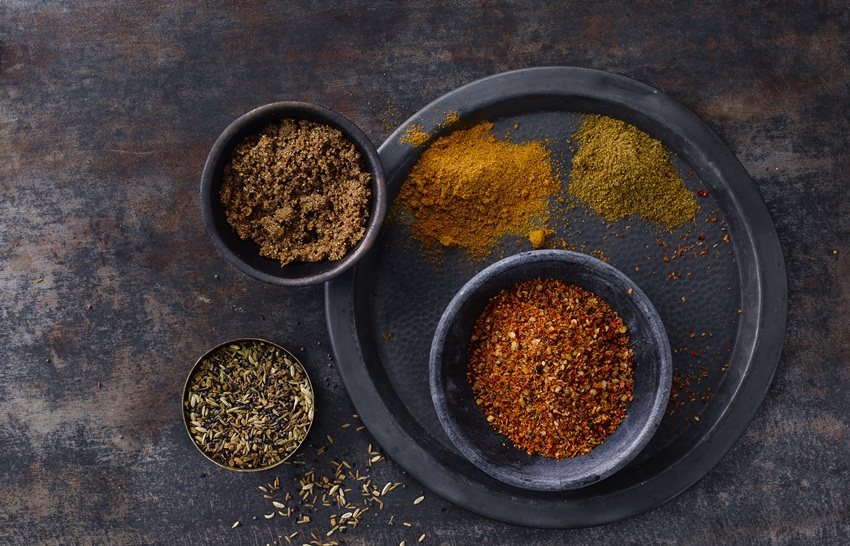 Photograph by Gareth Morgans
Indian in Six contains 100 recipes for all kinds of dishes including breakfasts, salads, breads, drinks and desserts from various parts of India. "Food in my home was a mix of Maharashtrian, Konkani, regional Indian and European. My family is made up of wonderful cooks and food lovers. I also started travelling with my parents from a very young age and visited many states in India," says Bharadwaj, whose book contains several regional recipes from Maharashtra including one for Misal, the staple Marathi snack and seafood favourites such as the Goan-style sabut machli masala.
You can buy Indian in Six, published by Kyle Books and distributed by Pan Macmillan, here