Polka Dot Bikini Martini
Most patrons of chefs Kelvin Cheung and Boo Kim's Bastian might have noticed the existence of the staircase that leads to a lounge above the restaurant. Curious enquiries would have elicited a standard response — that it is a space for private parties and such like. Well, it turns out now that it was always meant for The Drunken Clam. The Clam, which opens tomorrow, has been conceptualised as a chill-out zone that will serve a variety of alcohol — premium spirits, a bunch of beers on tap, wines and cocktails. Cheung and Kim hope that their patrons will spend some time at the bar before heading down for dinner, and it does look like a good place to have a drink or two.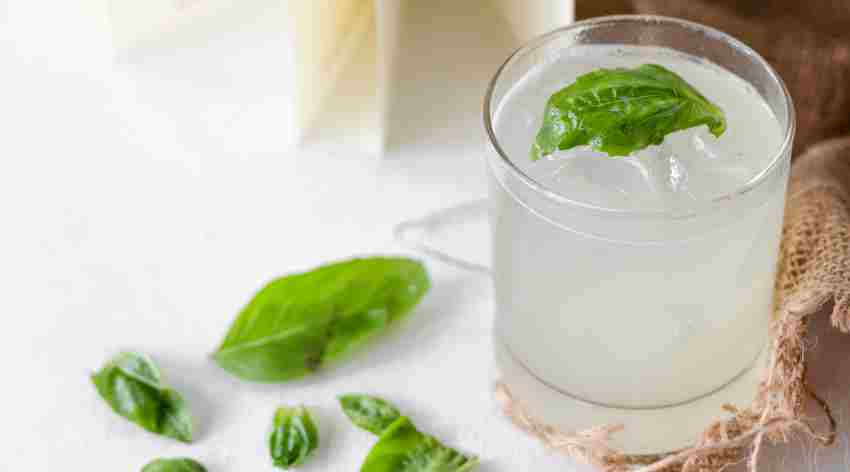 Gin Basil Smash
Typical of Cheung and Kim's restaurants, the drinks on offer include reinterpretations of classics and popular cocktails. So, you have Pina Fria (Bacardi, castor sugar and fresh pineapple juice mixed with coconut water); Earl Grey Tea Punch (Captain Morgan rum mixed with gin, lime, sugar and spiced Earl Grey tea) and, among others, Polka Dot Bikini Martini (Absolut vodka fused with fresh passion fruit syrup; vanilla syrup, apple juice and sparkling wine).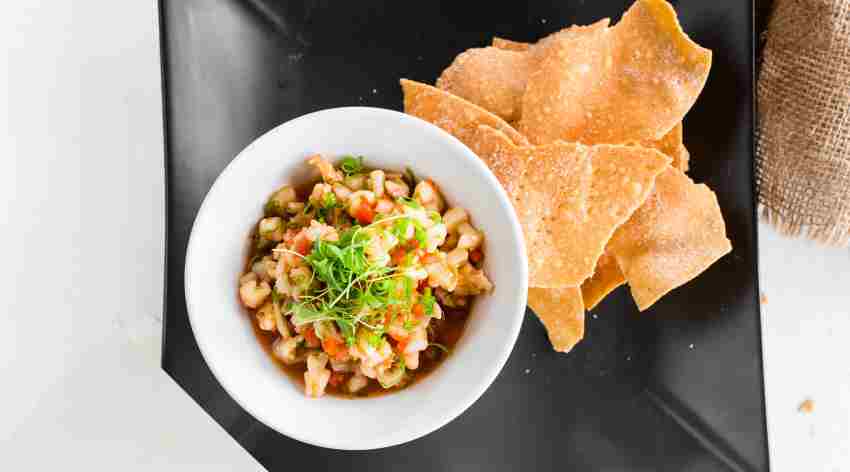 Viet Style Ceviche
If you are wondering about bar bites, you can choose between Jalapeño cheddar bagel bites ; Hot Potato, an over-loaded baked potato topped with sour cream, cheddar, parmesan, scallions and truffle oil; the Viet Style Ceviche (poached shrimp and calamari marinated in Sriracha, and served with a gluten-free tostada); and Korean fried chicken. A 'bar within a bar' at The Drunken Clam, a private space for about 15 people, is also available for hire for private events. It will have its own service staff and bartender.
The Drunken Clam, B/2, New Kamal Building, Opposite National College, Linking Road, Bandra (W),  P: 22 26420146; 7pm to 1.15am, Tuesday to Sunday