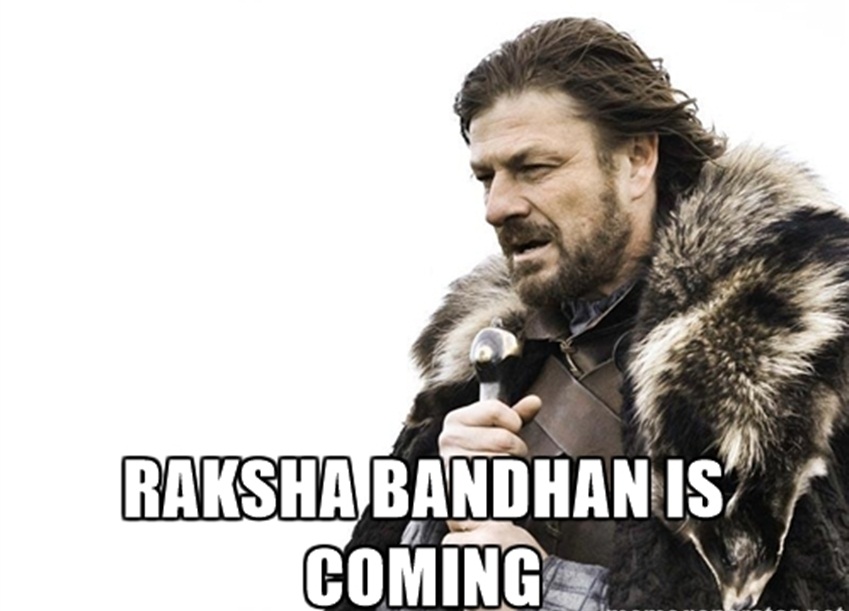 Forget winter, we're worried for our brothers and sisters for other reasons
We're trying to pin the blame on somebody, but it can't be Bollywood producer and film maker Karan Johar. He didn't create the hype around raksha bandhan. He can only take credit for making karva chauth the national and NRI phenomenon that it has become. But thankfully, patisseries and bars (yeah, go figure that one out) are yet to cash in on women fasting for their husband. What they have done this year though is pulled out all stops for raksha bandhan, which used to be a celebration at home that included some pedas from the local sweet shop and a red and yellow rakhi that was sometimes just good old thread. But here's the list of places across the country that can help take consumerism sibling revelry to the next level.
Bengaluru
Menchie's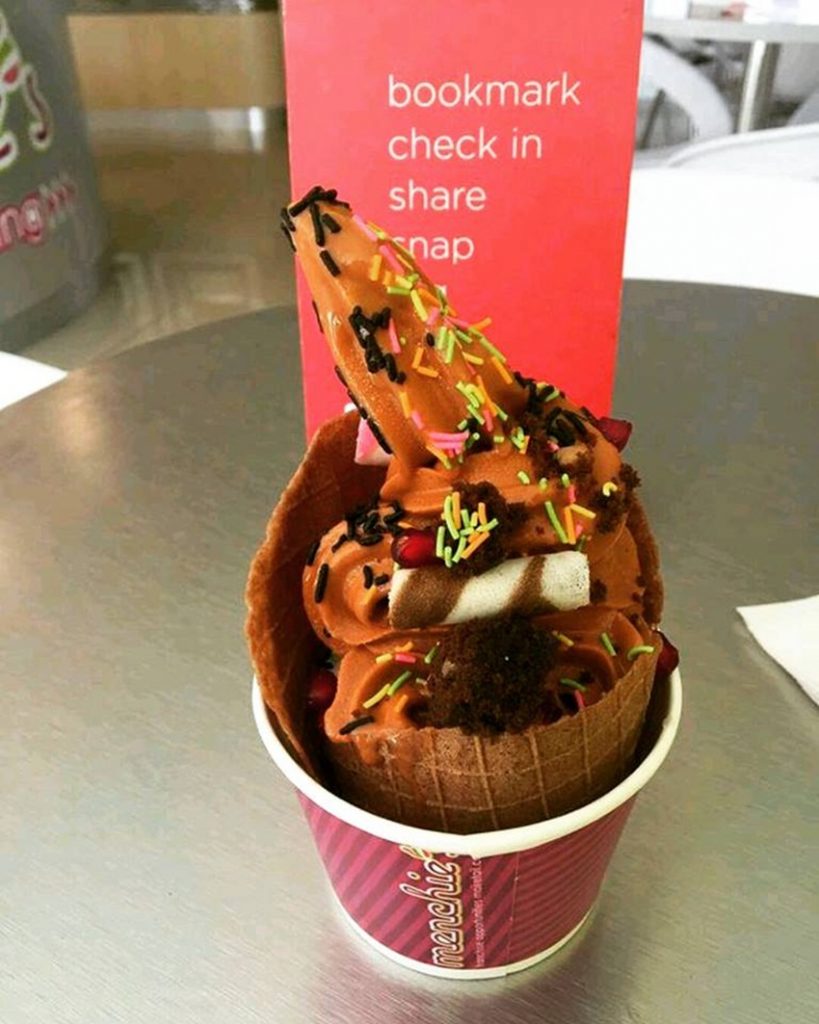 If you love taking selfies are keen to celebrate your sibling love over some frozen yogurt, Menchie's has just the offer for you this Rakshabandhan. Take a photo with your brother or sister, post it on the Menchie's Facebook page and you can get 20% off. So get clicking and posting and you could soon be bonding with your brother or sister over cups of your favourite frozen yoghurt in flavours like strawberry, cookies and cream and red velvet cake, with your favourite toppings.
Where: Menchie's, Indiranagar
When: 17th August
Phone: 080 – 49653105
Price: Rs. 400 for two (excluding taxes)
Liber
Ladies, here's an offer you can't resist – a flat 50 percent off on your bill, at Liber, the restobar in Indiranagar. So sip away on the daiquiris, margaritas and manhattans and load up on the tandoori prawns, special pandi dry fry, masala congress peanuts, mini samosas and pyaaz kachoris, thin crust pizzas, kathi rolls, pastas and biryanis. Don't forget to indulge in the cheesecakes and the gooey, drippy chocolate lava cake – after all it's your day (and your brother's, of course).
Where: Liber, 12th main, Indiranagar
When: August, 12 pm – 9pm
Phone: +91 898004839/9880127410
Price: Rs. 1850 for two, with alcohol (exclusive of taxes)
Mumbai
White Owl Brewery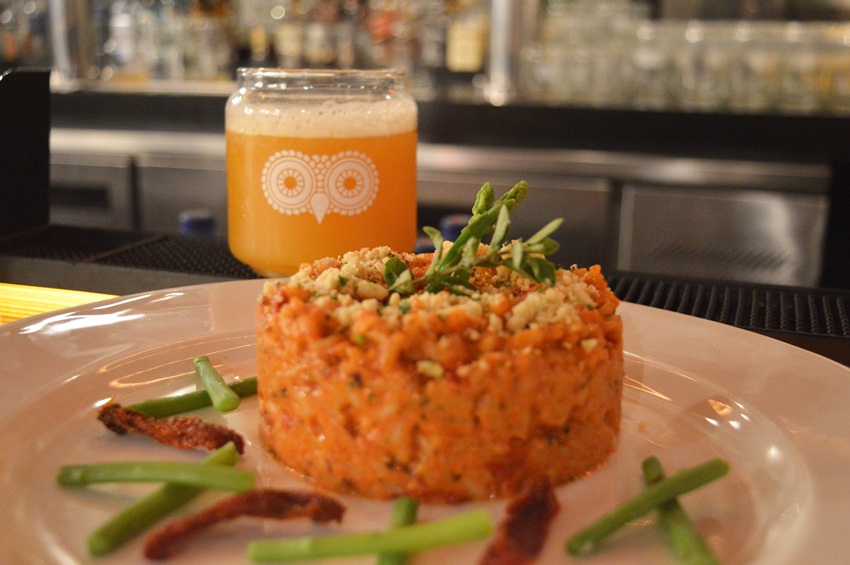 This is the first we've heard of a raksha bandhan celebration at a craft brewery, but then, we're not judging. Nothing like a round of beers that can help you pretend that siblings are human too.  At White Owl Brewery, there's a three-course set menu that sounds more like a working lunch than a menu to celebrate a traditional Indian festival. For starters, there are slow-roast chicken buns, verdure flatbreads served with roast pepper, charred mushroom and garlic oil served with garlic pesto, black bean and spinach tostadas and citrus and roasted hazelnut salad. The next course has brick-pressed peri peri chicken, house red curry bowl with noodles and puy lentil and green onion crumble served with root vegetables and leek. For dessert, there's the House Chocolate Flan or Grilled Pear and Apple Crumble served with vanilla icecream. Pair all of this with a house ginger lemonade. Or if you fancy some craft beer, ask for a beer tasting session of the Brewery's eight varieties of beer.
Where: White Owl Brewery
When: August 18, 12 pm-1.30 am
Phone: 022-2421 0231
Price: Rs 775 (inclusive of taxes, without alcohol)
Le15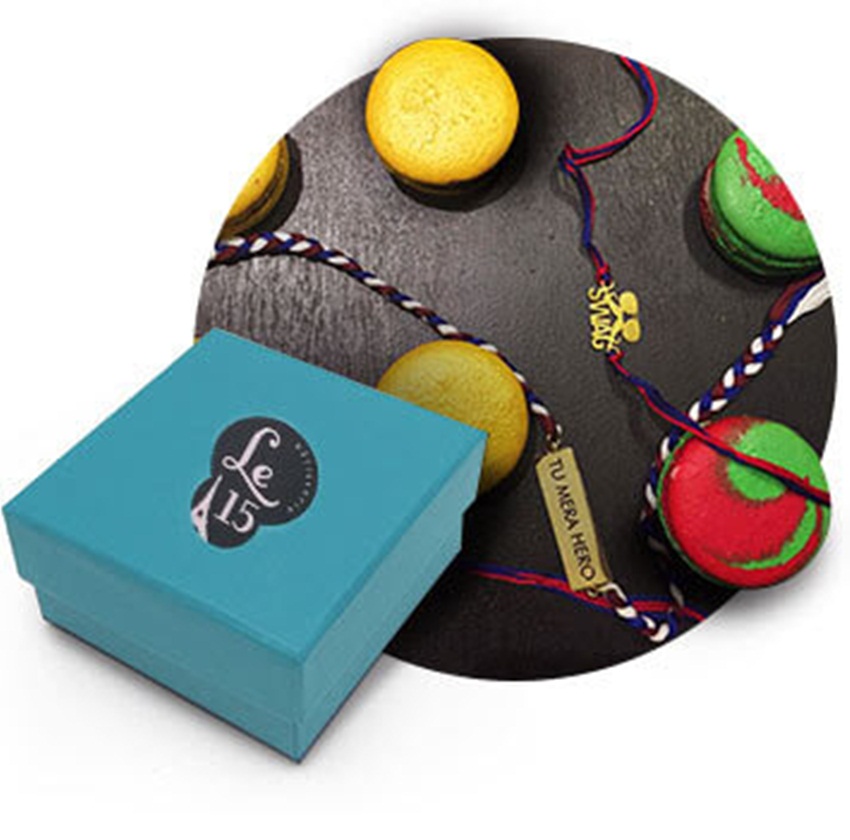 There's are two limited edition macarons for Raksha Bandhan at Le 15 including chocolate cinnamon and guava chilli that will go into a rakhi box, which comes with really cool rakhis designed by Propshop24. Each rakhi box with four assorted macarons and one rakhi is priced at Rs 625.
Order your box on Scootsy
La Folie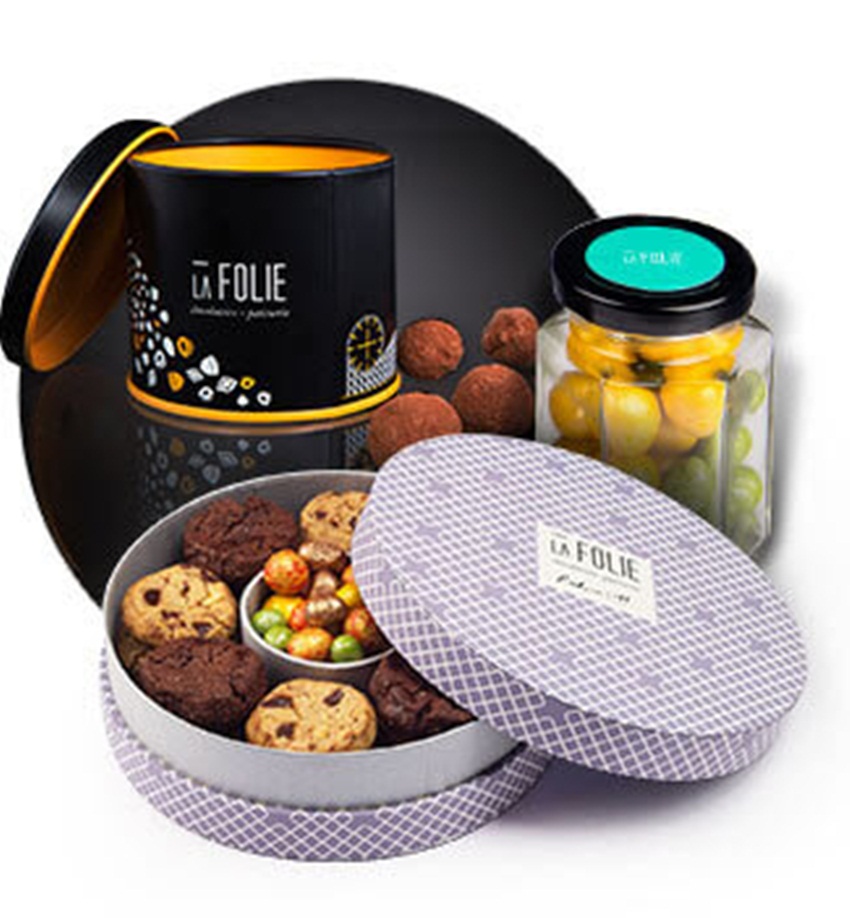 Spoil your sister or brother rotten with these special cookie boxes and candied nuts from the French patisserie chain. Prices range from Rs 450 for nuts to Rs 1050 for a box of 12 cookies and a jar of nuts.
Order your box on Scootsy
Sucres des Terres
Worli-based artisanal ice creamery launched a pistachio-flavoured ice cream to celebrate Raksha bandhan. The ice cream, which takes inspiration from the flavours in traditional mitha, costs Rs 900 for 500 ml.
Visit Sures des Terres to order
New Delhi
Varq at The Taj Mahal Hotel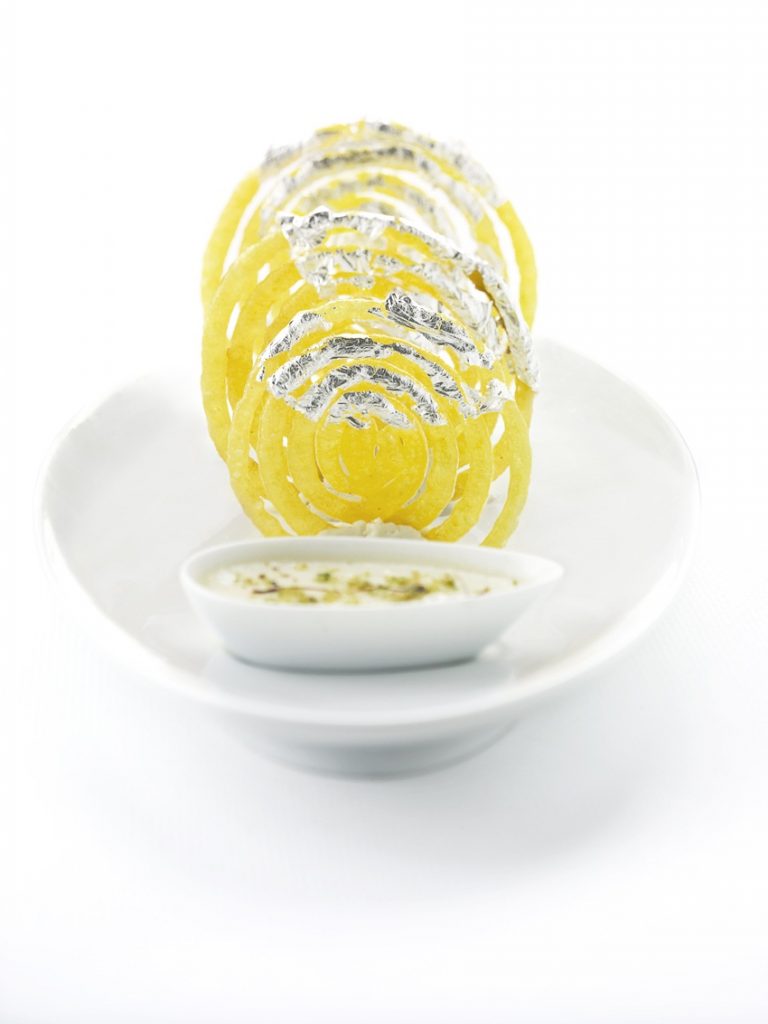 Now Varq, the award-winning restaurant at The Taj Mahal Hotel in New Delhi. Knows how to celebrate Raksha Bandhan with flair. A special menu prepared for the occasion includes dishes such as paneer anardana, martabaan ka meat and Mustard prawns along with some traditional Indian desserts such as jalebi with rabdi.
Where: The Taj Mahal Hotel, New Delhi, Number One, Mansingh Road
When: August 18, 12.30 pm – 3 pm
Phone: 011-6651 3151
Price: Rs 1800 plus taxes (for the vegetarian sampler menu); Rs 2000 plus taxes (for the non-vegetarian sampler menu)