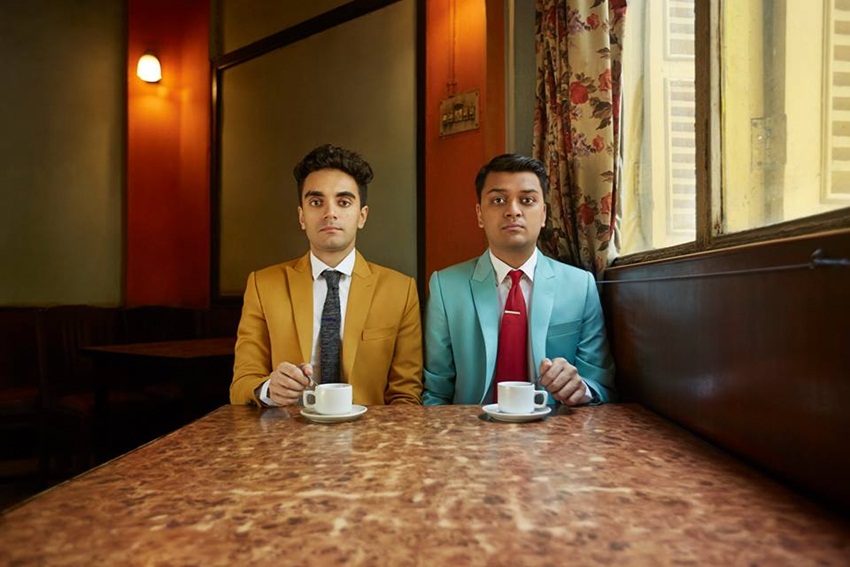 Drummer Jivraj Singh (left) and singer/songwriter Nischay Parekh from Kolkata perform under the name Parekh and Singh. Photograph by Parizad D
If you haven't heard of Parekh and Singh, now would be a great time to  look them up. The two-member pop group including singer/songwriter and multi-instrumentalist Nischay Parekh and drummer Jivraj Singh have just released a delicious new video (see below) for a song from Parekh's debut album Ocean. Called "I Love You Baby, I Love You Doll" the song is as unhurried and romantic as the city that Parekh and Singh are from: Kolkata.
We know that Parekh's passion for music equals his appetite for good food (He blogs about food occasionally on crispysoft.org) and asked him for seafood recommendations in Kolkata. It's surprisingly hard to get the cuisine right in a city that could be called the seafood capital of the country (Keralites, calm down). "The best Bengali style seafood is in every single Bengali home in this state – home cooking is taken very seriously in Bengal," says Parekh, who picks more contemporary dishes at four restaurants in his city
Devilled Crab at Mocambo
This is a Calcutta classic and is really unique to this nostalgic pseudo-anglicised cuisine that exists only in the city. It's creamy, cheesy and topped with fried parsley. Sticks to your ribs. The 'pepper' version is a spicier variation.
Where: Mocambo, 25B Park Street, Park Street Area, Kolkata.
When: 11 am to 11 pm.
Phone: 033 22654300.
Seafood Soup at Tak Heng
A new addition to the city, what makes this restaurant's menu special is the truly rich and aromatic seafood broth that accompanies the seemingly fresh Kolkata seafood in a nice healthy sized bowl. A real triumph of a soup.
Where: P 452B, Keyatala Road, Southern Avenue, Kolkata.
When: 12 pm – 11 pm.
Phone: 033 30859017.
Prawn Cocktail at West View Bar & Grill, ITC
Easily the most expensive prawn cocktail you'll order in the city. The monetary outflow is compensated by the gigantic and marine-fresh prawns that are very subtly accompanied by that great pink cocktail sauce and sliced, soft boiled egg. The prawns are the hero here, not doused in mayonnaise, just right.
Where: ITC Sonar, JBS Haldane Avenue (Opp Science City), Kolkata.
When: 11 am-11.45 pm.
Phone: 033 23454545.
'Fish Fry' at 'cafe'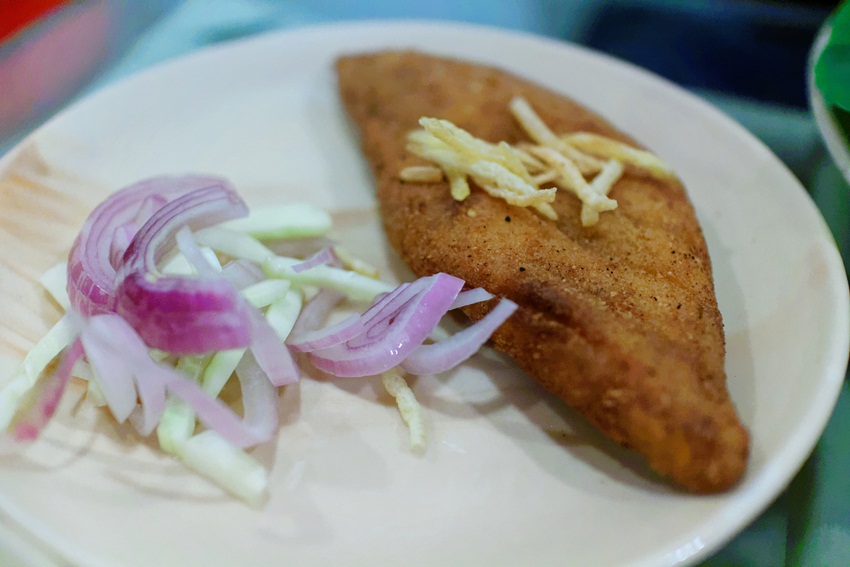 Bhetki Photograph by Nadir Hashmi/Flickr
This joint (yes, it's simply called Cafe) is located directly behind the Metro exit at Jatin Das Park. Plastic water dispensers, wooden benches and crumb fried goodness is what await you at this gem of a place. The fish is usually 'Bhetki' or Indian Barramundi. Coated with the iconic 'kashundi' mustard and then crumb fried to perfection.
Watch Parekh & Singh's latest video below