Open ham and cheese puff. Photograph via CAARA Cafe
There are a lot of interesting food-related events going on in Delhi this weekend including a walk through Old Delhi. If you're a fan of the traditional English breakfast, you should head to CAARA Cafe, which is hosting its fifth Sunday breakfast. The special on the menu this week is the open ham and cheese puff that we hear has been in great demand. The cafe also serves dishes such as the Israeli baked egg dish, Shakshuka, bacon and egg sandwiches, granola and fruit bowls and freshly-made smoothies.
Where: CAARA Cafe, British Council, 17 Kasturba Gandhi Marg, Connaught Place. Nearest Metro Station: Barakhamba and Rajiv Chowk
When: September 11, 9 am
Phone: 91-9873344031
Cost: Off the a la carte menu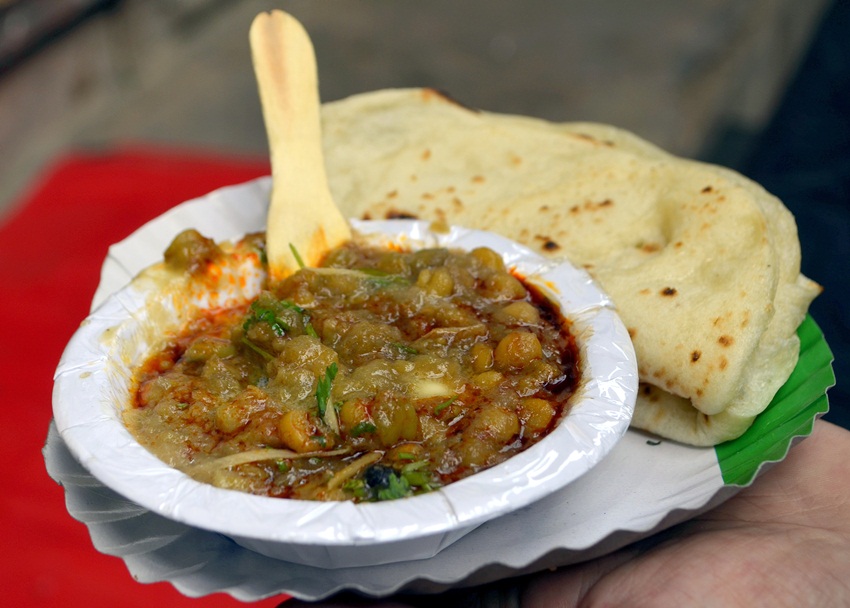 Kulche chhole Photograph by Gwendolyn Stansbury
 Biking enthusiasts can look forward to a desi breakfast at the end of a ride from Delhi to Gurgaon at the newly opened Euphoria Cafe. The bike ride, organised by Punjab Bike Riders' Club, begins at the Dhaula Kua Metro Station. While there's nothing like a joy ride through the streets of Delhi when the roads are almost entirely traffic free, PBRC has a few
rules
in place. For breakfast, the bikers have a choice of a traditional Delhi breakfast of chhole kulche and lassi or sandwiches and coffee. For ones with a weird appetite, there's also pasta (go figure) for breakfast.
The bike ride to Euphoria Cafe in Gurgaon begins at 6 am. For more details go here