When it comes to the food scene in the city, there's something for everyone. This week, we hunt down some of the coolest deals and menu overhauls that you need to try:
Café Basilico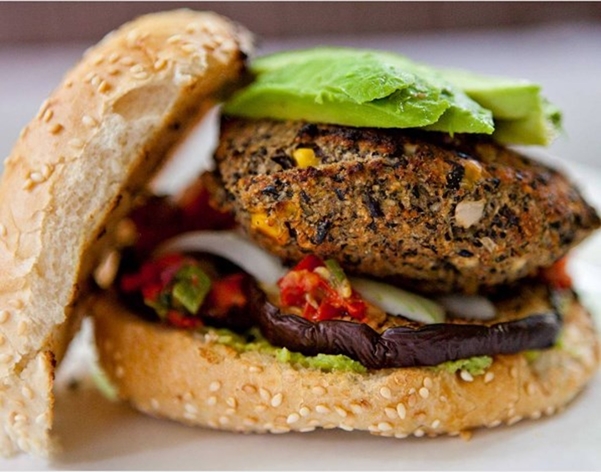 Vegan Burger at Café Basilico
An all-new vegan menu is why you need to check out Café Basilico – whether you're in town or in the suburbs. The owner, Ayesha Takia is a vegan herself and all the organic produce is sourced locally from the family's farm in Bhiwandi. This means the food is fresh, clean and perfectly healthy for curious vegans and health-buffs alike. The multi-cuisine menu has everything from breakfast classics, tea and coffee (served with soy milk), quick snacks, appetisers, light meals, soups, mains and more. For those looking for a quick bite, there's Falafel Shawarma with vegan mayo. If you're in the mood for something a tad more indulgent, a Margarita pizza with vegan cheese or a Black Bean Burger with vegan mayo should suffice. We're taken in with the variety in their small plates like Crispy Potato skins, Edamame with sea salt as well as the healthy salads Five Bean Salad, Asparagus & Grilled Zucchini, Fattoush salad, among others.
Where: Ground Floor, Eternia Building, Hill Road, Bandra West
Ground Floor, Sentinel House, Arthur Bunder Road, Azmi Street, Colaba
When: 8.30am to 11 pm
Call: 022 2640 3333 (Bandra)/ 022 6634 5671 (Colaba)
Hard Rock Cafe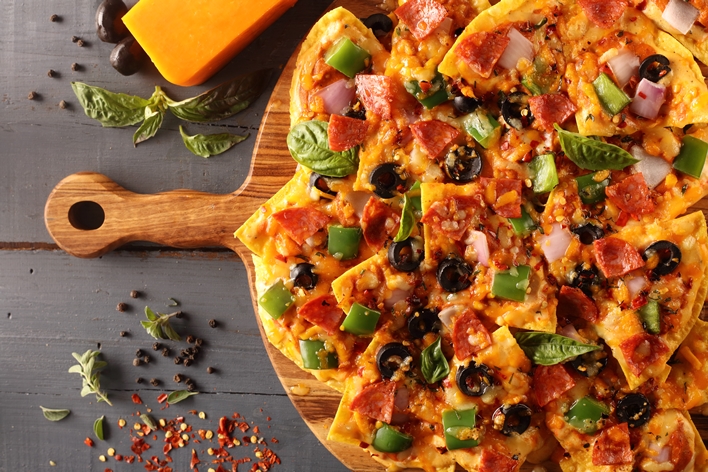 Pizzachos at Hard Rock Cafe
If you want to grab drinks and some nosh post work, the Nachos Gone Wild festival at Hard Rock Cafe in the city might just be what you're looking for. Serving about 8 different kinds of nachos, the menu draws inspsiration from dishes all over the world. Paired with Margaritas, take your pick from options like Tex-Mex Nachos, Pizzachos (a combination of pizza toppings and nachos), Desi Nachos Chaat, Shawarma Nachos, Pepperoni Pizzachos, Oriental Nachos and more.
Where: Sharyans Audeus, Ground Floor, Opposite Yashraj Studios, Veera Desai Area, Andheri West
Wadia International Center, Bombay Dyeing, Pandhurang Budhkar Marg, Worli
When: Ongoing, till March 31, 12pm to 1am
Call: 022 33956238 (Andheri)/30151554 (Worli)
TAG – The Gourmart Kitchen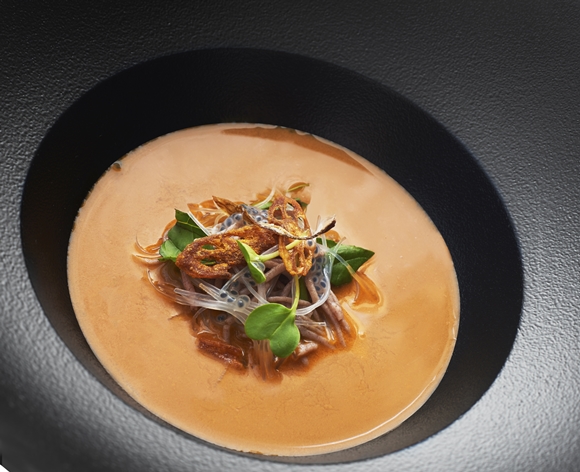 Curry Laksa Soup at TAG
At TAG – The Gourmart Kitchen, elegant art, soulful music and chic décor is the norm with a delectable menu curated by celebrity chef Ranveer Brar. This month marks the launch of an all-new multi-cuisine lunch menu that covers dishes from the far East to Europe. The menu includes soups like Curry Laksa, Watermelon Sashimi Salad as well as innovative sushi options like Miso Glazed Sweet Potato or the Cucumber Kimchi Roll as well as healthy, delectable flatbreads like Spinach and Garlic, Aubergine Caponata and more. TAG's signature dishes, the small plates (along with a special wine pairing list),have also been overhauled to include new variants like Hand Torn Buratta, Kale Papdichaat, Spicy Rhubarb Risotto, to name a few. New desserts include Yuzu Tart, lunch special vegetarian desserts, Pistachio sponge and more.
Where: 1st floor, Kamala Mills, OSS Compound, Pandurang Budhkar Marg, Lower Parel
When: 12 pm to 3 pm
Call: 022 2497 2424
The Playlist Pizzeria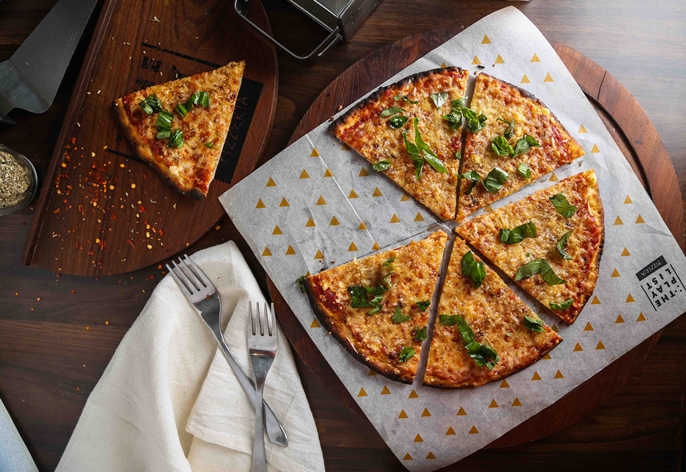 Enjoy unlimited pizzas every Thursday at The Playlist Pizzeria
For those nursing a soft spot for pizzas, The Playlist Pizzeria offers unlimited joy every Thursday. Available across and veg and non-vegetarian options, take your pick from favourites like Californication (red onion, garlic, spinach, jalapenos, red pepper, chilli flakes), Hips Don't Lie (cheese, arugula, sundried tomatoes, spinach, jalapenos), Satisfaction (ham, bacon, salami, cheese), Echo (chicken, chicken sausage, chicken salami, cheese) among others. And while you're there, don't forget to call for a portion of their garlic bread and some pizza cookie at the end of your meal.
Where: Shop 1, Gloria Apartments, St. Baptist Road, Near Mt. Mary Steps, Reclamation, Bandra West
When: Thursdays only, 12pm to 12am
Call: 022 6555 4151
Cost: Rs 599 (veg) and Rs 699 (non-veg)
Papacream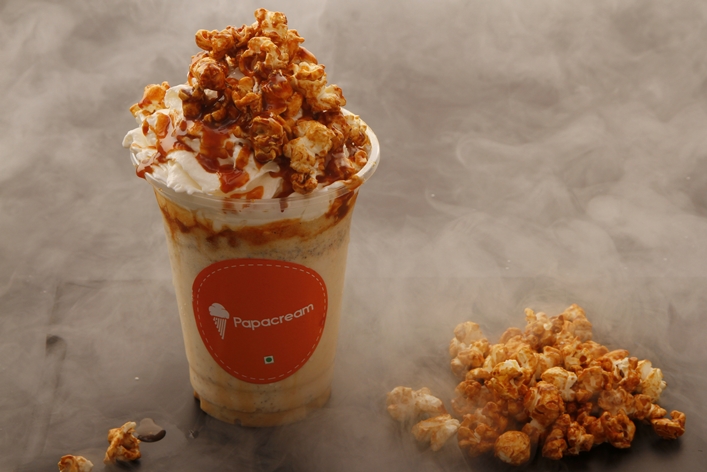 Butter Popcorn Milkshake, Papacream
Happy hours at bars and pubs are normal, but how about one at an ice-cream parlour? The Andheri outlet of Papacream is offering its ice creams, sorbets, coffees and milkshakes at half the price, every day. We recommend you try the Belgian Chocolate and Butter Popcorn Milkshakes, Virgin Mojito Sorbet as well as the Bubble waffles loaded with ice creams, cheesecake crumble, white chocolate toppings. The charming pastel-toned eatery also has board games like Uno, Scrabble, Jenga and more to double the fun with your desserts.
Where: Shop no 1, Bldg. No. 20, Plot 39 H 20, Ground floor, Grou MHP II Site, Oshiwara, Jogeshwari (West)
When: Ongoing, till March 6, 12.30pm to 6.30pm
Call: 022 6556 6557