Churchgate's pastel-hued Papacream turns one and to mark the event, they've rolled out a whole new set of flavours. What's new about them you ask? The menu (which serves liquid nitrogen ice-cream) has undergone a 50 per cent overhaul and now includes several savoury inspired flavours in their ice creams section, some fancy waffles and rather interesting combinations of the creamy milkshakes that everyone seems to love here.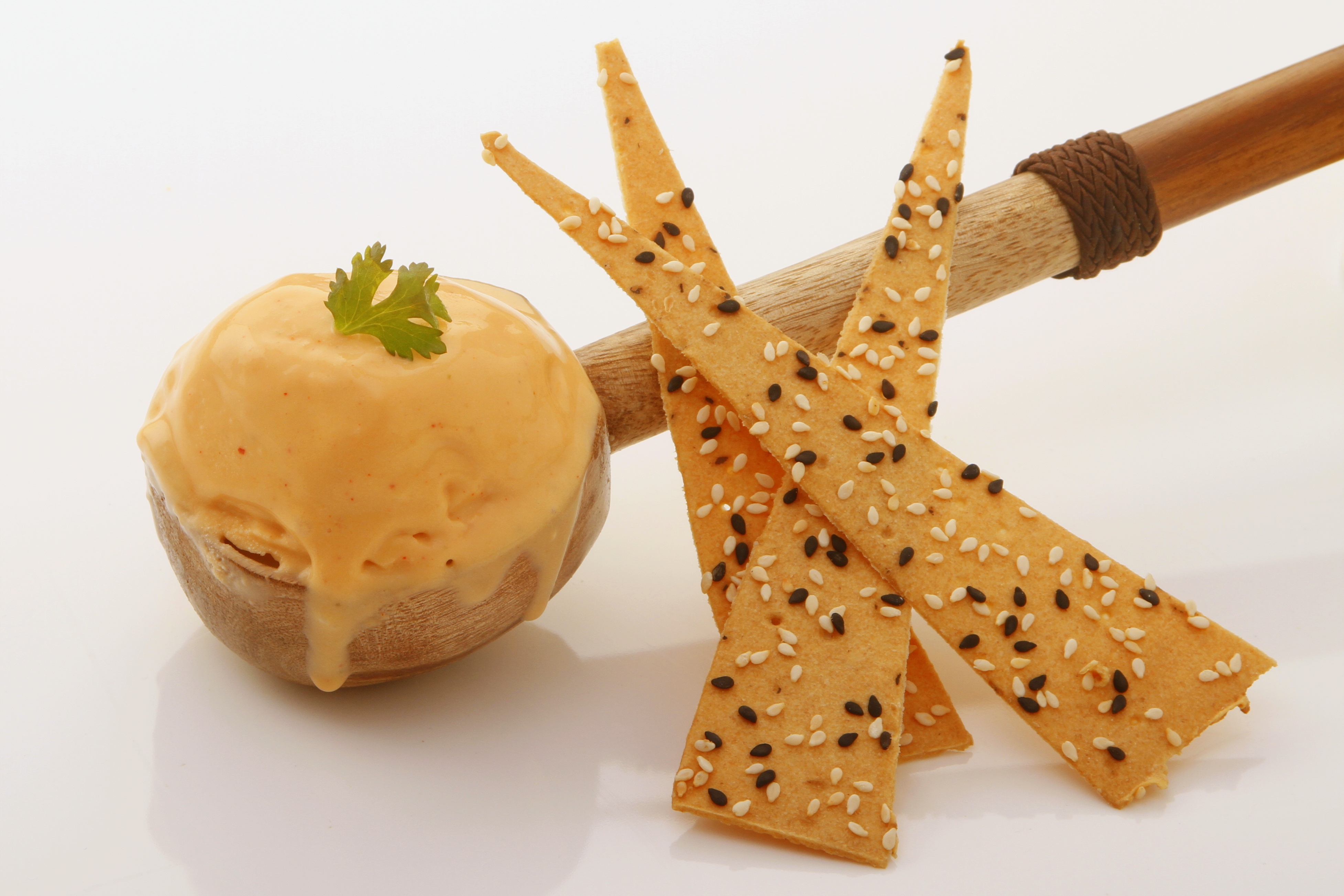 Hummus ice cream with lavash at Papacream takes some getting used to
We tried the hummus ice cream (Rs. 265 per scoop) and realised that reality can be so different from what you see on Instagram. Bloggers in the West are going gaga over hummus ice cream as a whole new trend, calling it all sorts of glorious things on the image sharing platform. At Papacream, it is served with lavash, no less. We liked that the texture was smooth (like every ice cream should be) but truth be told, we aren't truly fans of basil in our ice cream (they use basil to get that sharp flavour that hummus is known for).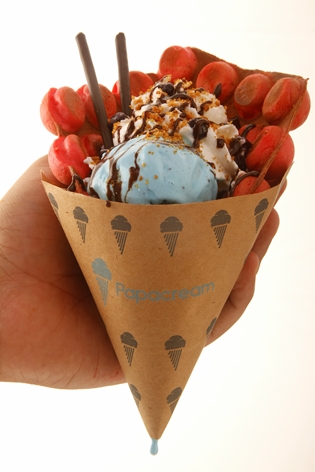 Must-have: Very Berry Sundae with bubble waffle
Our reccos from the new menu would include the Very Berry Sundae (Rs 265 onward) with blueberry ice cream, mixed berry compote and whipped cream. The cheesecake crumble on top looks pretty and adds a slight crunch to the smooth, not-too-sweet ice cream (just how we like it). But the star of this creation has to be the Red Velvet Papa Waffle that it is served with. The waffle looks like an edible version of bubble wrap and has little bubbles of red velvet. Do not try bothering with your spoon, simply break with your hands and go to town, it's more fun this way.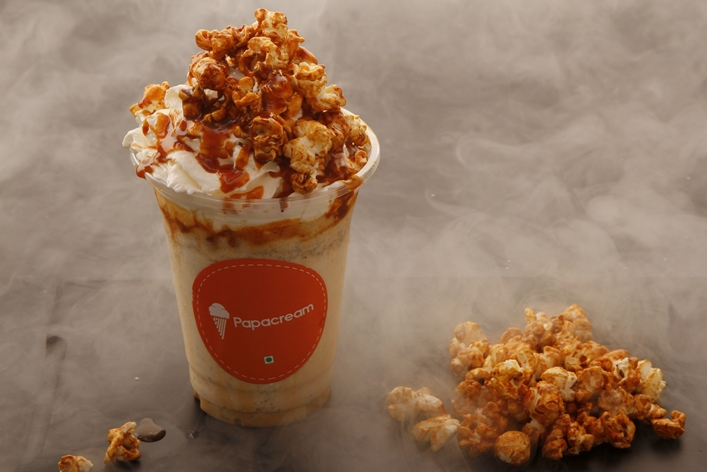 The Butter Popcorn milkshake is a solid 7/10 for us.
Those with an appetite for milkshakes but are tired of the same usual stuff must try the Butter Popcorn (Rs 195) which is total value for money and gives just what they promise. It's like having buttery popcorn and vanilla milkshake together, without having to juggle both at the same time. The caramel popcorn on the top was a nice touch, but we think a light sprinkle of salt on these would just bring the savoury flavours alive.
And if your idea of ice cream is heaps and heaps of chocolate mixed in frozen milk, then blindly call for a serving of their Cookiewich (Rs 190). This chocolate laden delight brings together Belgian chocolate ice cream sandwiched between two chocolate chip cookies with hot fudge, caramel sauce, bits of fruit and colourful M&Ms thrown in the mix. A rather messy affair if you plan on eating it like the sandwich that it is, we enjoyed it nonetheless. A word of caution though, it's quite filling and we'd suggest skipping dinner if you plan on finishing this one.
Check the live liquid nitrogen ice-cream in the making
Where: 18, Cambatta Building, J.T Road,Churchgate
Timing: 11am to 1:30pm
Call: 65177272
Cost: Rs 400 for two (approx)