Powai gets two new restaurants this month as Indigo Deli opens yet another outpost this weekend. The menu promises classic Indigo delights including the Rueben Sandwich with cured house-made Pastrami as well as the much-loved BBQ Pork Ribs. A daily changing "specials" menu is also something to look out for. The bar menu looks impressive too with drinks such as the Deli Martini available in classic or Deli style version with kiwi and mint,  or guava-and-Sriracha to begin your meal with a kick. Whether it's brunch, lunch or a dinner date, Powai residents won't have to travel too far now.
Where: Indigo Deli, 101, 1st Floor, Sentinel Building, Adi Sankaracharya Marg, Hiranandani Gardens, Powai, Mumbai
Phone: 022 49455500, 7506425005 for reservations
Timings: 9am to 12.30am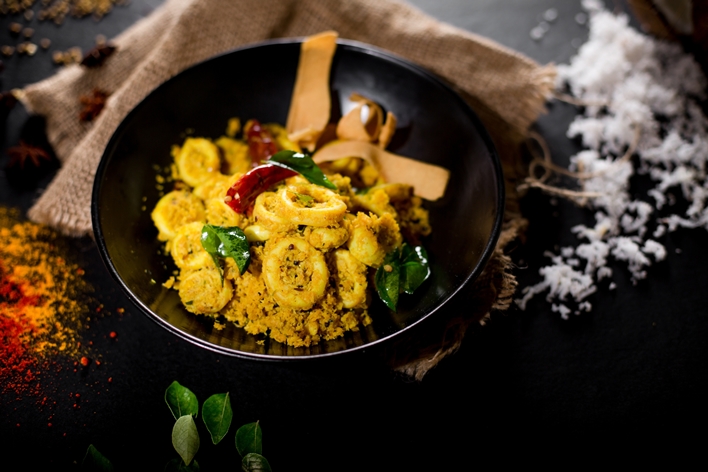 Squid Sukka at Neel Indian Kitchen + Bar, opening in Powai
Early next week, Neel Indian Kitchen + Bar opens in Powai. Its menu hopes to revive age-old Indian spice blends, which use ingredients like chandan(sandalwood), khas ka jadh (Vetiver grass), dagad ka phool (black stone flower), among others. Street food of Kolkata and Rajasthan, authentic Kashmiri and Konkani dishes like Konkani Jhinga (skillet grilled prawns tossed with fresh coriander and ethnic Konkani spices) and South Indian delights like Pomfret Pollichathu (steamed pomfret filets rubbed with a spicy paste of shallots, chillies, pepper and curry leaves that are wrapped in banana leaves) all fit into Neel's menu. A well stocked bar doles out Indian-inspired boozy delights like the Coastal Ride – Sol Kadhi spiked with vodka served in a margarita glass with a cumin rim are also specials that you should ask for.
Where: Neel Indian Kitchen + Bar, 101, First Floor, Sentinel Building, Adi Sankaracharya Marg, Hiranandani Gardens, Powai, Mumbai
Phone: 02249455555, 7506425005 for reservations
Timings: 12pm to 12:30am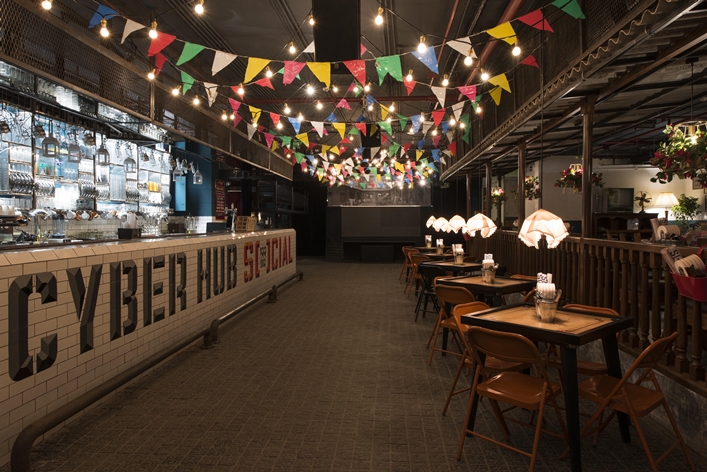 Cyber Hub Social in Gurgaon
Delhi's all set to welcome yet another Social outpost, this time at the ever-expanding DLF Cyber Hub. Inspired by the urban sprawl and chawls of Mumbai, the decor at this Gurgoan outpost borrows heavily from the anti-design elements, stays true to Social's design aesthetics but is unlike any Social in the country. This means, multi-coloured triangular streamers, carrom boards for table tops and so on. Whilst here, you can order signature dishes from Hauz Khas' Social Chhatt or opt for Southern favourites like Ghee Roast Mutton and the Choosa 69. There's also a new pasta menu featuring interesting variations like Keema Spaghetti, Penne with Curried Vegetables and more. With a killer view from the balcony and decor that's reminiscent of 1950s Mumbai, Gurgaon yuppies may need little persuasion to go offline post work.
Where: Cyber Hub Social, Shop 04A, Ground Floor, DLF Cyber Hub, DLF Cyber City, DLF Phase 2, Sector 24, Gurgaon
Phone: 011244232764
Timings: Opening at 5pm tomorrow (10:00am to 1:00am)