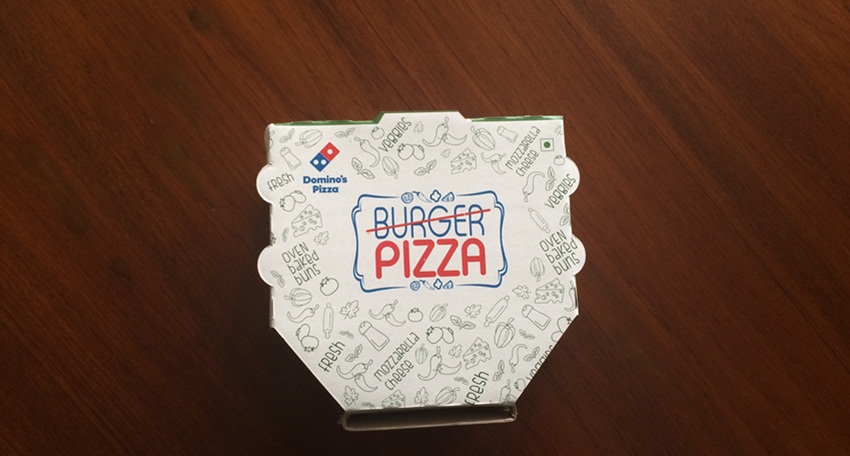 Why have just a pizza when you can have a burger as well?
We love X-Men, warts, villainy, bravado and all. So when Domino's Pizza launched a burger that could be a twisted offspring of the pizza, we had to try it. Besides, nothing could be worse than the Uthly – the South Indian take on the burger, so with that thought in mind and cheer in our hearts, we called for a Burger Pizza. We decided to skip the Premium version (with paneer since we're only borderline masochistic) with the Classic (Rs 110) that included cheese, capsicum and tomatoes.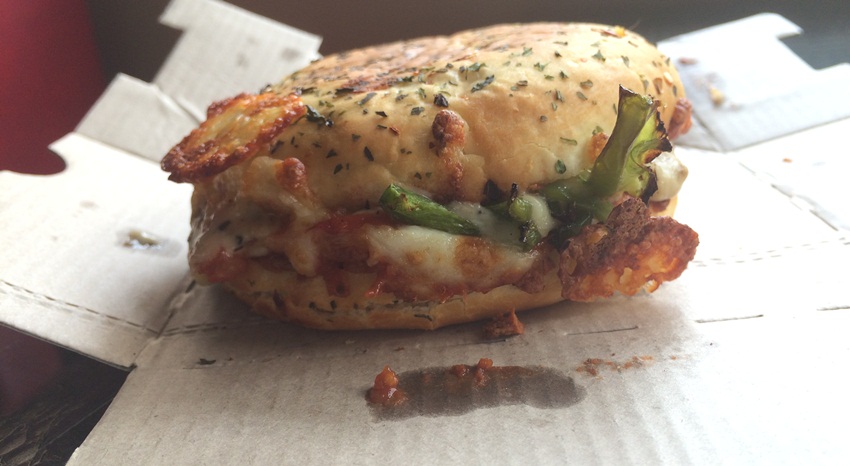 The Burger Pizza is out in a classic and a premium version
The Burger Pizza was exactly what we expected it to be – a greasy, cheesy, mutant. The baby soft burger bun won us over with the first bite and of course, instead of a patty, there was a filling of cheese, tomatoes, which was more ketchup than tomato, and capsicum. It was still hot when it arrived and the sight of molten cheese dripping from the sides was enough for us to sink our teeth in. The cheese overpowered the rest of the filling, but when did you last order junk and complain about too much cheese? The non-vegetarian version of the Premium Burger Pizza (Rs 175) was decidedly more exciting with jalapenos, tomato, chicken Italian sausage and grilled chicken rashers.
Would we order another round of Burger Pizzas anytime soon? Yes. Yes. Yes. Along with a crate of beer.