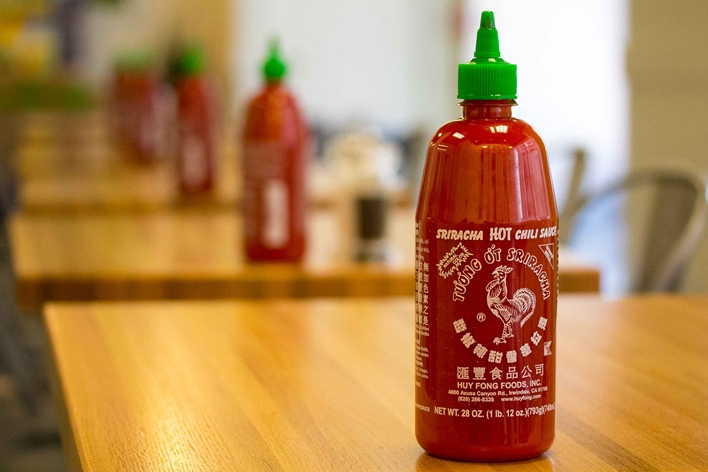 Source: Steven Depolo/Flickr
For those who came late to the party, Sriracha is a chilli sauce of Thai origin and is extremely popular the world over. This sauce from US-based Huy Fong Foods is a classic that mixes together chilly, sugar, garlic, salt and vinegar. Spicy, pungent and full of flavour (for those who can take it, of course), the sauce serves as a wonderful dip with finger-foods, pub grub, appetisers, burgers… The sauce is now easily available in India, courtesy Sauce Kart's online store. But before you run off to buy your bottle of this fiery delight, we've got a neat list of Sriracha-based dishes from Mumbai and Delhi that you need to try.
Mumbai

Thai spiced lentil burger at Woodside Inn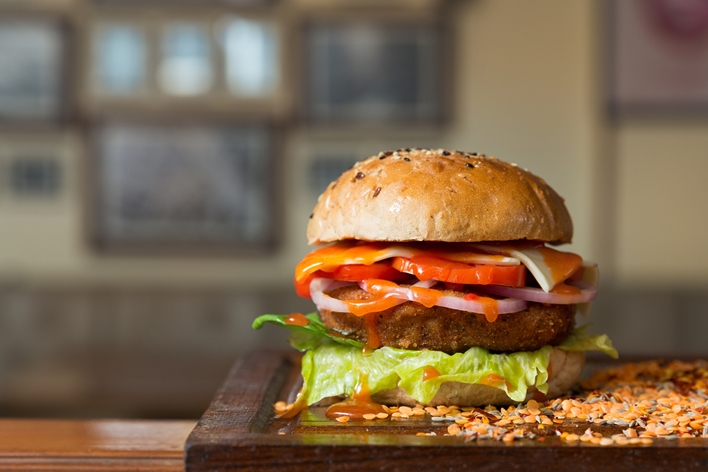 Avaialble at both Colaba and Andheri outposts of Woodside Inn, this one's a special treat for vegetarians and Thai-food lovers alike. A soft burger bun packs in a veggie patty containing red lentils, carrots, roasted peanuts that have been mixed with an assortment of special Thai spices. The Sriracha mayo adds a whole lot of spice and flavour to this burger that comes with a side of fresh red cabbage slaw and crisp potato skins.
Crispy fried Sriracha chicken sliders at Hoppipola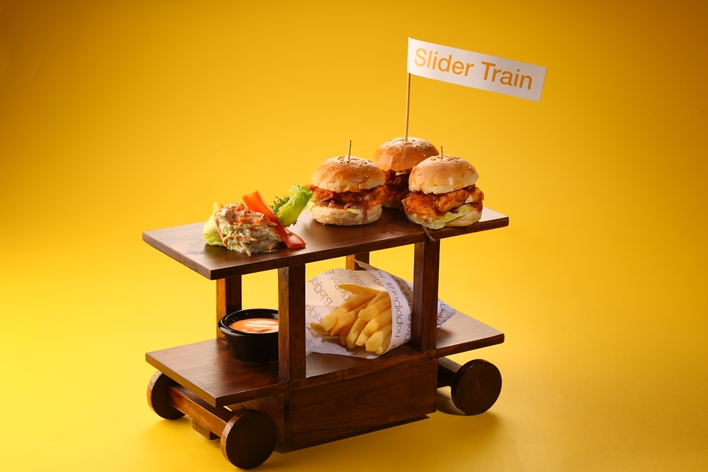 The chicken sliders at Hoppipola come stuffed in a set of three mini buns per portion. There's a fair amount of heat from the generous dash of Sriracha used in the chicken marinade and the mayo. "It's a mid path between spicy and sweet so it caters to people who like both. The balance is what keeps people coming in for more and has made this a favourite," says Avik Gupta, owner. The caramelised onions added to the dimunitive treats brings in a sweet-spicy balance and add a dash of flavour. We advise several rounds of these with a tower of beer, or a pitcher of their famous cocktails for best results.
Sriracha cheddar biscuits at Ellipsis Bakery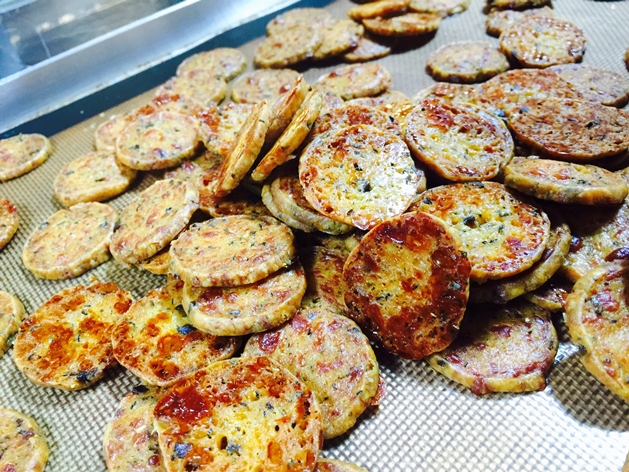 If you thought that the 'everything-Sriracha' tag is limited to mains and appetisers, head to Ellipsis Bakery, in Worli. Sriracha cheddar biscuits sold at the bakery bring in both sweet and savoury flavours. The bakery added its own spin on the classic cheddar cheese and jalapeño combo popular in southern parts of the United States. "We took the [classic] idea and added a creative element with the Sriracha, resulting in an exciting product," explains Sanjnaa Talwar, owner.
Animal stir fies at 145 Kala Ghoda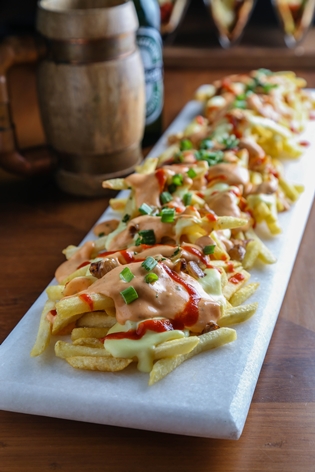 Nothing beats the spicy-salty pairing of fries and Sriracha and 145 Kala Ghoda gives you a little extra with their house-specialty. A portion of the Animal stir fries here is served community style. Topped with caramelised onion and liberal drizzles of Sriracha, this dish may set your mouth on fire, but will have you reaching out for more. And if you haven't had your fill with Sriracha on the menu, call for the Honey Sriracha chicken wings that are sweet, spicy and just the right amount of greasy.
Delhi
Social Sriraja chilli chicken, All Social Outlets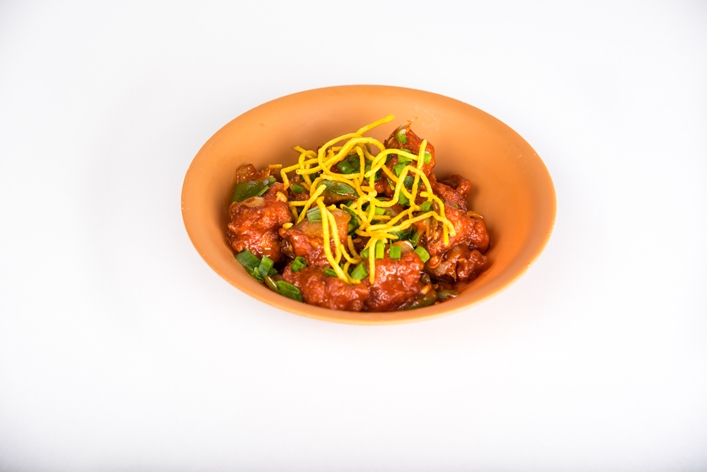 Social's pub food draws heavily from local street-food that's served with their unique spin. The Sriraja Chilli Chiken looks a lot like the chilli chicken you'd score with your friends at cheap Chinese joints found all over the country. Boneless chicken marinated in egg, spices, corn flour and chilli paste fried to a crisp golden exterior – this one sounds all too familiar. But it is the soy sauce and Sriracha laden gravy (with onions, garlic, celery and some more chillies) that makes this dish an absolute favourite with those who enjoy some spice. It's also available in Mumbai, so Bombaywallas need not lament about Delhi getting all the good stuff.
Shredded lamb in Sriracha sauce at The Vault Cafe
The lounge style interiors of The Vault Cafe make for a wonderful spot to kick in your weekend plans or grab a bite or two with some drinks during the week. For Sriracha lovers, the Shredded lamb comes highly recommended. Tender, juicy lamb is deep fried and blended with hot Sriracha sauce. It also helps that the dish is served with a generous helping of lamb fried rice and sweet-spicy kimchi.
Sriracha chicken wings at Smoke on Water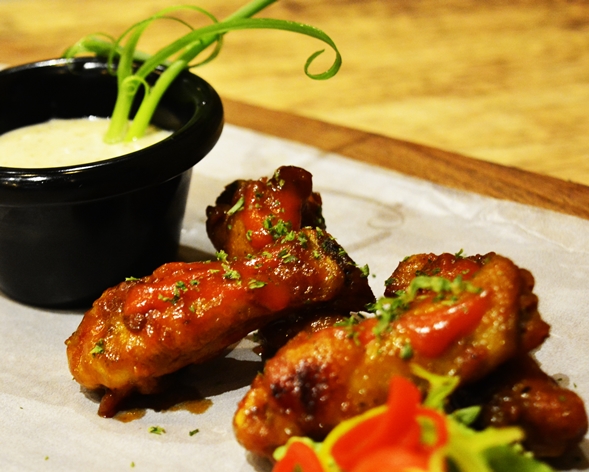 The grungy sports bar in CP is a haven for sports lovers – there's a screen almost everywhere you turn! With a beer tap at every table and a menu that's loaded with chicken wings and burgers, there's little to complain about. The hot, juicy Sriracha chiken wings are just one of the 16 offerings on their wings menu and pair well with almost all the tap beers (Hoegaarden, Bira, Stella and Fosters) and cocktails.
Sriracha deviled eggs at Underdoggs Sports Bar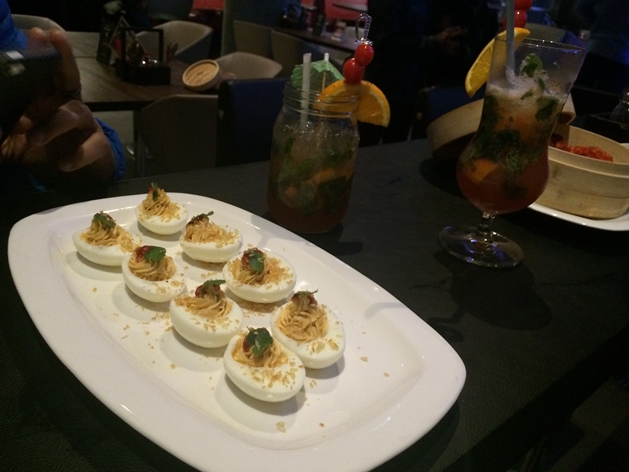 Image via trendingfeeds.com
When you're watching your favourite game with your friends, good food and chilled beer is the ultimate combination. But how about you turn things around and call for a portion of Sriracha deviled eggs, the next time you head to Underdoggs Sports Bar? A simple dish made fabulous by the addition of the spicy Sriracha sauce, these deviled eggs also have paprika and garlic bread crumbs for added flavour. We'd suggest you keep the beer flowing to counter all that heat.