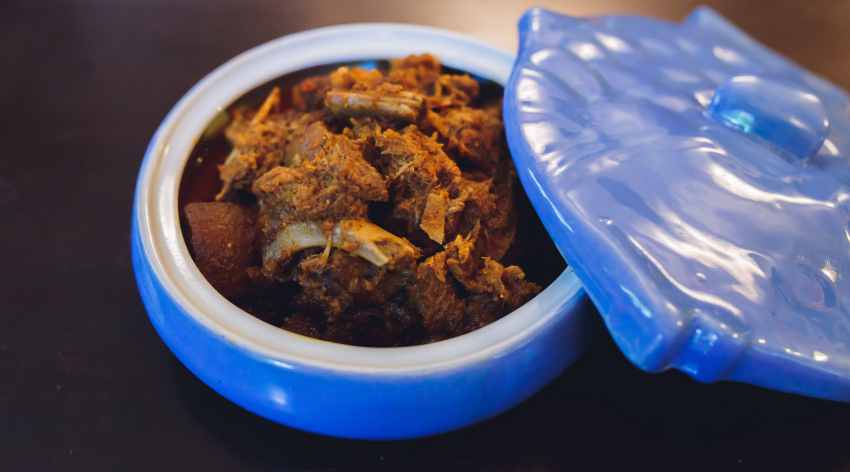 Anglo-Indian pork vindaloo from Kolkata. Photograph via Authenticook
This weekend, Authenticook, the food discovery platform, is organising a pop-up in Mumbai that will focus on Anglo-Indian food from Kolkata. The highlights of the menu? Fish cutlets, brinjal farci, which is baked half-brinjals stuffed with mince, Jhal Firezi, and duck roast with coconut gravy. And then, there is the Calcutta Pork Vindaloo, which, says Pia Promina Dasgupta-Barve, food researcher, baker and the host of the pop-up, is a pretty distinct dish as compared to vindaloos found in other parts of the country.
"Growing up in Kolkata, I had a lot of Anglo-Indian friends, and the recipes for most of these dishes at the pop-up have come from their families. The Anglo-Indians were a well-to-do lot until the British left India, but after that the tide turned. But they still loved their food, which is an amalgam of British, Bengali and Portuguese cuisines," says Dasgupta-Barve. "The main difference you'll find in the Calcutta Anglo-Indian Pork Vindaloo is that it is cooked in mustard oil, and it is also a lot more mellow than, say, the Goan vindaloo." Plus, some Anglo-Indian families, says Dasgupta-Barve, also added a sweet element to it.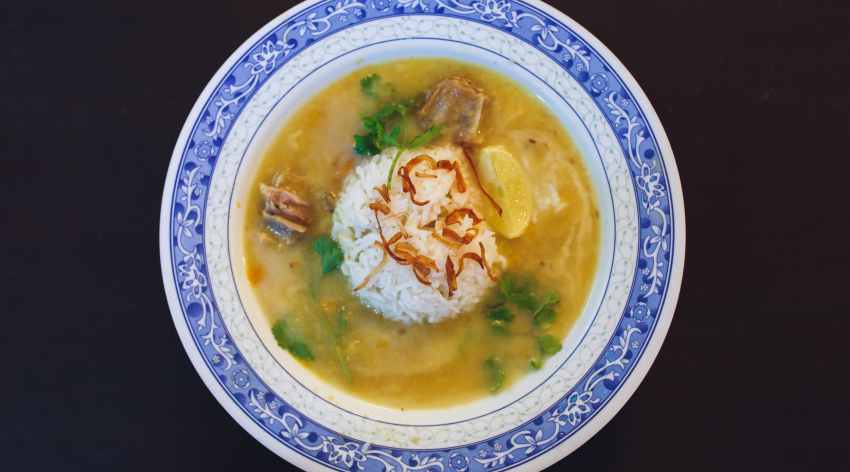 Mulligatawny soup with rice and mutton. Photograph via Authenticook
Bangalore-based Bridget White-Kumar, who has authored several books on Anglo-Indian cuisine, says that the vindaloo is a signature Anglo-Indian dish, and the ingredients used in it varies according to geography. "A lot of people associate Goa with vindaloo but the Portuguese came first to Kerala and then went to other parts of the country. They reached Goa at the end of their explorations," says White-Kumar. "In south India, in the cantonment towns, around gold mines and in railway colonies, which is where many Anglo-Indian settled down, the vindaloo, besides not obviously using mustard oil, also uses tomato puree which is not there in Kolkata." The Anglo-Indian vindaloo available in the south of the country also uses malt vinegar as opposed to the feni vinegar used in Goa, says White-Kumar, who also found the vindaloo in Kolkata to be more spicy than the 'south Indian' Anglo-Indian dish.
If all this talk about vindaloo has whetted your appetite, and you are curious to know exactly how different the Anglo-Indian vindaloo from Kolkata is as compared to Goa, or down south, head to authenticook.com for more deets on the pop-up. And, chances are that you'll meet us at the event this Sunday.