AKA Bistro in Kalaghoda is spacious, dressed in pastel shades with a graceful yet relaxed vibe – a far cry from its swanky Worli sibling. Designed by Bus Ride Studio, the interiors are split across two levels with ornamented detailing and marble accents that add a touch of old Bombay charm. The menu is modern with a rustic flair with exhaustive options for meat eaters, vegetarians and health nuts alike.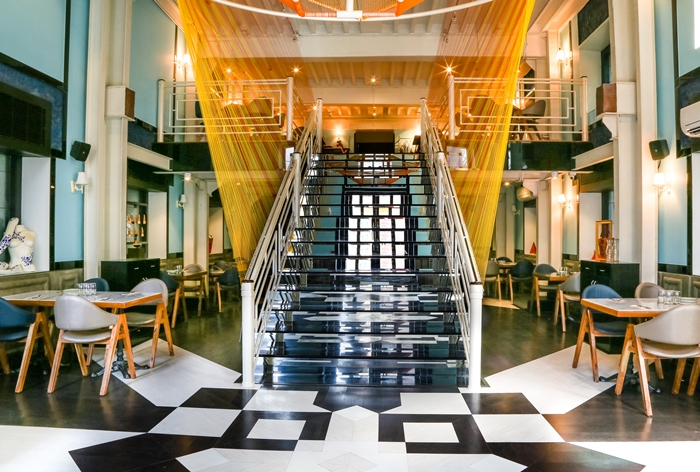 AKA Bistro in Kalaghoda is designed by Bus Ride Studios
All day breakfast features the usual suspects like cereal bowls, eggs done different ways, smoothies and hot beverages. It was the Huevos Rancheros, however, that got a big nod from this spread. Refried beans, crunchy peppers, sour cream, cheddar and slightly runny eggs seasoned with a fragrant, tangy salsa that had just enough spices to spell comfort. Their alcohol license is on the way but their juice based drinks will do nicely. The Label is basil-scented sunny stunner with orange juice, passion fruit syrup and ginger ale while the Blue Suede brings together litchi juice, blue curacao with just enough tart from the lime juice. Apple juice based Suits and Boots (with orange juice and vanilla syrup) promised a punch from Tobasco but failed to deliver the kick, despite it's refreshing flavours.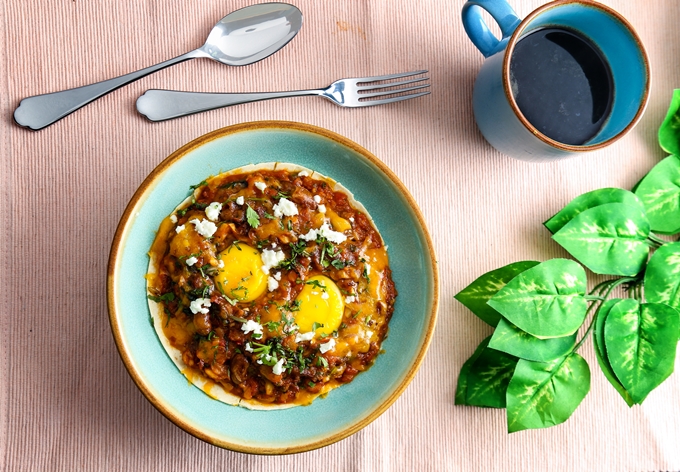 All Day Breakfast options like Huevos Rancheros are worth a try
Begin with the Fish Tacos if you're looking for something light that's bursting with flavours (tofu, if you're vegetarian). The desi raw mango and Sriracha mayo pair well with the ginger salsa, the taco shells were crisp and thankfully didn't crumble too much between bites. Broccoli cakes with cherry tomato coulis, though delicious, missed the mark – they were a tad bit oily to make it to our 'healthy bites' list. Spanish style Prawns Ajilo came with a light, garlic-spiced broth with fresh, juicy prawns that tasted of the sea.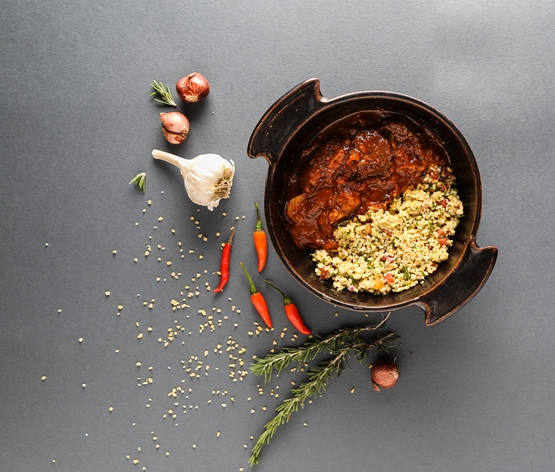 Slow Cooked Lamb Goulash would make for a perfect work-day lunch treat
We skipped the pasta, quesadilla, mac-n-cheese mains in favour of the Slow Cooked Lamb Goulash pot meal and were not disappointed. Served with a peppered pilaf, the portion size was perfect, with tender chunks of meat cooked in a mildly-spiced tomato gravy and colourful veggies. The dish was both light and filling – definitely something we'd pop in for during lunch, without worrying about falling asleep at our desks.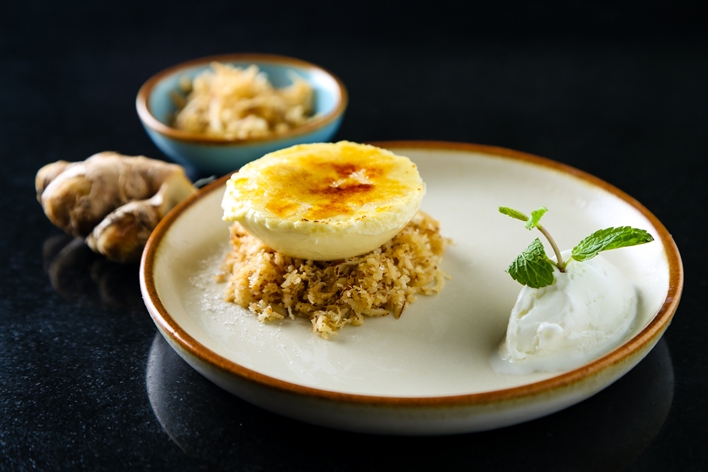 Crème Brûlée with toasted coconut and ginger ice cream is a refreshing take on the French classic
The bistro's take on the Crème Brûlée comes on a bed of toasted coconut with ginger ice cream. A combination that sounds off on paper but a single spoonful will have you reaching for more. And if you have a fondness for all things chocolate when it comes to dessert, the Nutella Crepe or Flourless Chocolate Orange Fudge Cake will more than please your palate.
Where: 121 Nagindas Master Road, Ground Floor, Radha Bhavan, Kala Ghoda, Fort, Mumbai
When: 8:30am to 11pm
Call: 9029293968
Cost: Rs 1400 for two people (approx.)