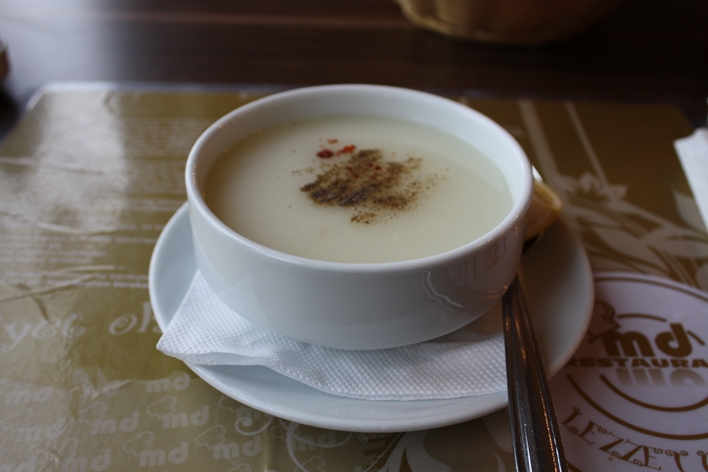 A bowl of chicken soup is a great pick-me-up that's loaded with nutrition adn goodness. Image source: Nurettin Mert AYDIN/Flickr
The nip in the air makes us want to tuck into something warm, creamy and comforting. Of course, the first to cross the mind would be some soup. There's something about a piping hot bowl of soup thats both simple and indulgent. It also comes with the bonus of being a healthy meal, that won't leave you wallowing in guilt.
This broccoli chicken soup is easy to rustle up and you can adjust the quantity for a single serving or cook in bulk and freeze for multiple meals. Despite being extremely healthy, brocooli remains one vegetable that we all eat rather begrudgingly. Packed with fibre, broccoli is great to bring down cholesterol levels, and also has vitamin K, vitamin C and folates that are essential for overall wellbeing.
Ingredients:
Serves 6
1.5 litre chicken broth
2 tbsp olive oil
1 small onion, minced
300g broccoli, cut into small florets
110g butter
3tbsp flour
100g fresh cream, heated
100ml milk
125g cooked chicken breast, chopped
Salt to taste
Parmesan cheese, grated
Freshly crushed black pepper
Method:

In a pot, allow the broth to simmer and boil over medium high heat
Heat oil in a pan over medium high heat and saute onions and broccoli for about 3 minutes
Add onions and broccoli to the broth, reduce the heat to medium and allow to simmer
Melt butter in the pan over medium heat and add the flour. Stir lightly until the mixture begins to form a paste-like consistency. This is the roux for your soup
Stir in hot cream as soon as the roux begins to bubble. Whisk until it forms a smooth mixture without any lumps
Add this cream mixture to the broth, along with the milk and the chicken
Allow the soup to simmer for 10 minutes, without boiling
Add salt and pepper to taste
Grate Parmesan cheese on top and serve hot.
Recipe source: food.com