A more sustainable option for quinoa in India are millets including bajra and ragi. Photograph by esipraim/Flickr
The first time I came across quinoa was five years ago, when a Bolivian friend cooked it for us in Costa Rica. Until then, I had only read about quinoa on international food websites. As I inspected the traditional Andes super crop, I noticed how the quinoa looked like translucent flat beads, each grain fluffy and distinct. It reminded me of the broken wheat khichdi we eat at home, and my friend Stephanie Weiss and I began exchanging notes on prep methods. I ended the conversation by saying that I couldn't wait to tell my friends back home that I had tried this heritage grain.
Little did I know that by the time I returned from studying climate change, like the rest of the world, quinoa would have caught the fancy of hipsters in India. Quinoa burgers, quinoa salads, quinoa what have yous' were everywhere. People were spending as much as a week's fruits and vegetables budget in buying quinoa. Not only that, we were scattering Mexican chia seeds over our morning oatmeal and buying tossed kale concoctions from salad bars. All food flown from different parts of the world, piling precious carbon miles onto our plates. In fact, reading restaurant menus was like watching a star-studded film – Kissa Kinoa, Kous Kous aur Kale ka.
According to Stephanie, now an environmental researcher and consultant in Bolivia, as the demand for quinoa spiralled across the world, it led to a change in consumption habits in the places of production, mainly Bolivia and Peru. "It became more profitable to sell quinoa, rather than eat it," she said. "This has an adverse impact on nutrition and tradition. According to the Bolivian government, only 15 per cent of the quinoa produced in Bolivia is consumed within its borders currently."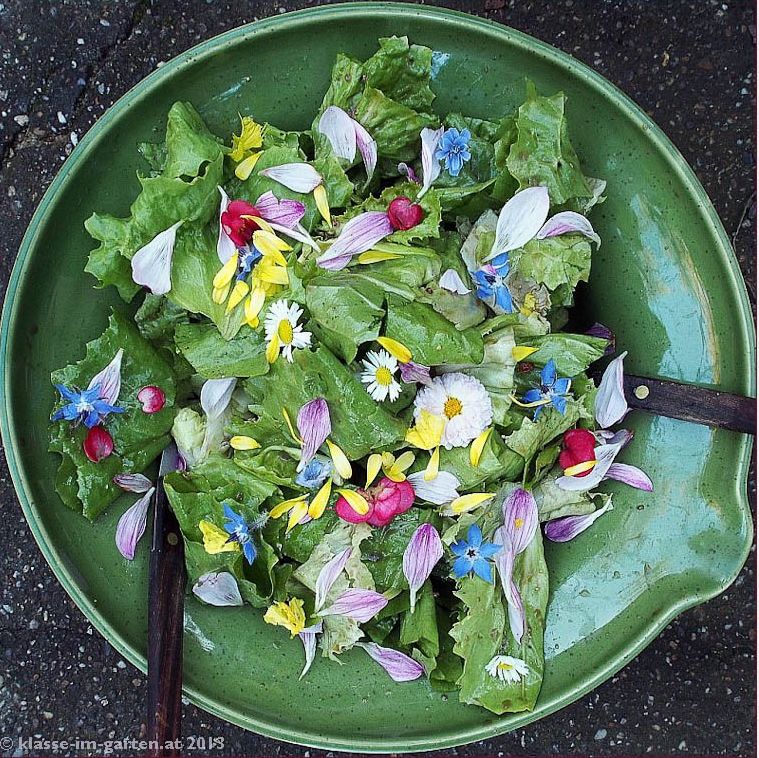 This salad with kale has more edible flowers than all the flora at a Lal Bagh flower show. Photograph by Klass im garte/Flickr
Our eating habits and culinary fads are having a colossal impact on communities in South America. "The craze for quinoa has had a direct impact on the price increase for local markets in recent years. It's also led to degradation of the fields with declining fertility, increased pests and diseases, lack of respect for natural cycles soil," says Arafat Espinoza Ortiz, an agronomist in Peru.
Food miles and sustainability aside, our "let's eat what's trending" consumption phase has even led to quinoa and chia seeds being grown in India. Often, these are market-driven decisions, sometimes pragmatic or ecological ones. An organic farmer from Amravati, in Maharashtra, shared that they are all disillusioned with cotton and are looking at growing foods that the market wants. "We don't want to grow cotton," Rahul Bole said. "Tell us what to grow next, something like baby corn, something that the market likes. The Mumbai market, especially." Bole's community is contemplating growing kale or marketing their free-range eggs.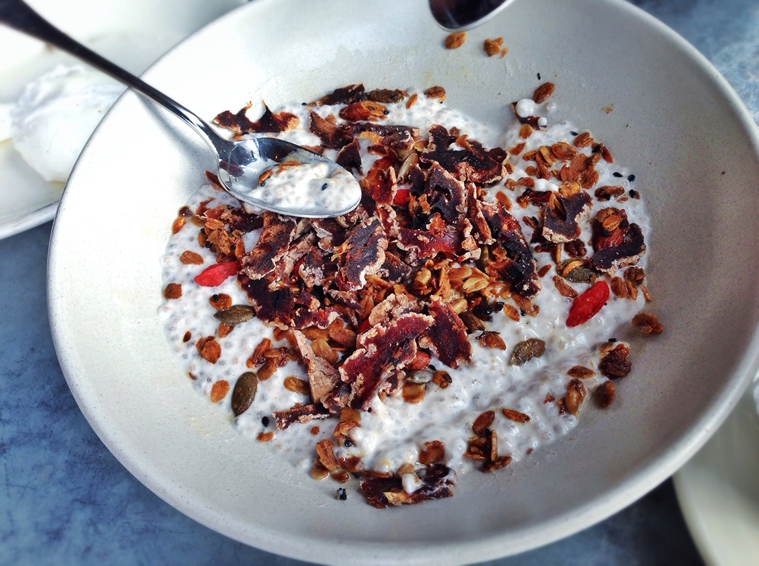 The chia seed rage has spread thick and fast among food faddists, who use it to make everything from puddings to smoothies. Photograph by T Tseng/Flickr
Look at grocery stores and hypermarkets a little carefully the next time: All of them have begun stocking alternatives including bajra idlis mixes, ragi biscuits, and packets of little fox millet. The quinoa trend has fuelled a resurgence in India's ancient cereal crops – millets. A more sustainable option, millets aren't thirsty crops like paddy. Rather they are hardy, healthy and versatile when it comes to cooking them.
Also look at menus with a more discerning eye. Restaurants are making local, seasonal, and indigenous fare an integral part of their menu. Gondhoraj lemon, Gobindobhog rice, and moringa leaves prominently feature in the Bengaluru-based Toast and Tonic's menu. Millets of Mewar, in Udaipur, makes Nutella-drenched millet pancakes, aloo tikki and kebabs, while Smoke House Deli has a fabulous health menu with millet risotto and spinach and millet soup. Food companies are also bringing their organic A game to shelves. Bengaluru-based brand Vaathsalya sells ragi popcorn and chocolate ragi malt, while OrgTree makes millet cookies with foxtail and kodo.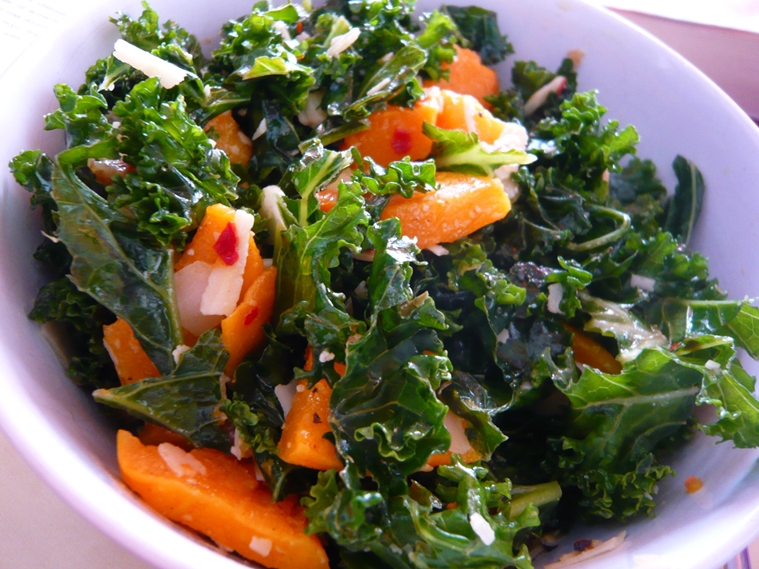 Kale has had several celebrity ambassadors including the First Lady of the United States, Michelle Obama, and actor Kevin Bacon, but you need jaws of King Kong to work your way through a salad. Photograph by Jessica Splenger/Flickr
Accept food logic. As Somji, an organic and Fairtrade cotton farmer with Chetna Organic in Telangana, put it, "All you city people love to eat rice. We don't eat that. For us, it's jowar and makki. We eat the food of our ancestors – millets." Once you start looking up ingenious foods, you realise how much a part of our diets they are, hipster trends not withstanding. Until now they weren't cool enough, rather they were something just made in our home kitchens. Gujaratis, for instance, make crisp, delicious puris out of rajgira atta, which is made from the seeds of amaranth. Moringa leaves may have now caught the fancy of international chefs, but we have been cooking them with dal in the south for ages. And then there's ragi and jowar rotis, hearty and healthy rotis that deserve to be eaten more.
It's a paradox in many ways – at one end there are concerns about sustainability, food miles and the impact on smallholder farmers; but at the other end of the spectrum, it has created a market for traditional produce. Producers are expanding to newer international markets, compelling them to adopt more ecological, fair trade practices. And chefs and cooks are experimenting with traditional produce, tossing in diversity into our diets. Stephanie dug up a quote from Delgado F and Delgado M, Vivir y comer bien en los Andes Bolivianos: "The importance of quinoa in strengthening food security and sovereignty lies in the traditional uses and customs, recipes and culinary techniques adapted to this grain and inherited by generations". Which is pretty much what we could do with indigenous foods in India as well – celebrate them by cooking with them – for the farmers, the climate, and for us.