Photograph by Prashant Menon/Flickr
Endurance athletes have long since suffered and complained of unpredictable muscle cramps, which have been linked to dehydration and electrolyte depletion but without adequate basis to prove the theory. Pickle juice has often come up when cramps are discussed and runners and cyclists have been encouraged to drink pickle juice to reduce cramps. The acetic acid found in pickles were meant to alleviate cramps, but this too has not been well substantiated. But HotShot a new hot and tangy sports drink, inspired by pickle juice, is being touted as the cure to beat cramps.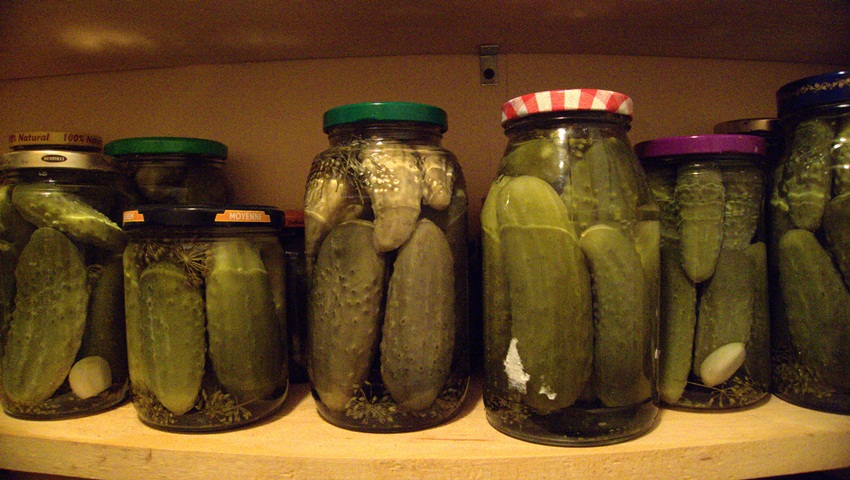 Photograph by Christine/Flickr
The drink is hoping to convince sports professionals by presenting an alternate theory to why cramps are caused. The idea was first proposed by South African physician Martin Schwellnus back in 1997. Schwellnus was of the opinion that cramps are not caused by electrolyte depletion in athletes who are suffering from dehyration but by a neuromuscular disruption, which causes the muscles that control the nerves to contract painfully.
Hotshot, similar to pickle juice in terms of its tangy taste, stirs TRP receptors in the mouth, throat and stomach into action. The TRP receptors, also known as wasabi receptors, detect hot, tangy and spicy flavours in chillies and mustard oil, which provoke reflexes and affect neurotransmitter levels, which get rid of the cramps. Initial results presented by Hotshot have suggested that the product can reduce the frequency of cramps but as seen in a Runner's World article, it is unlikely that it can be established as a cure.
All of this is merely more fodder for researchers to continue finding that elusive cure for cramps. Until then, conventional sports medicine has suggested taking a break during an attack of cramps to stretch as a means to reduce cramps.