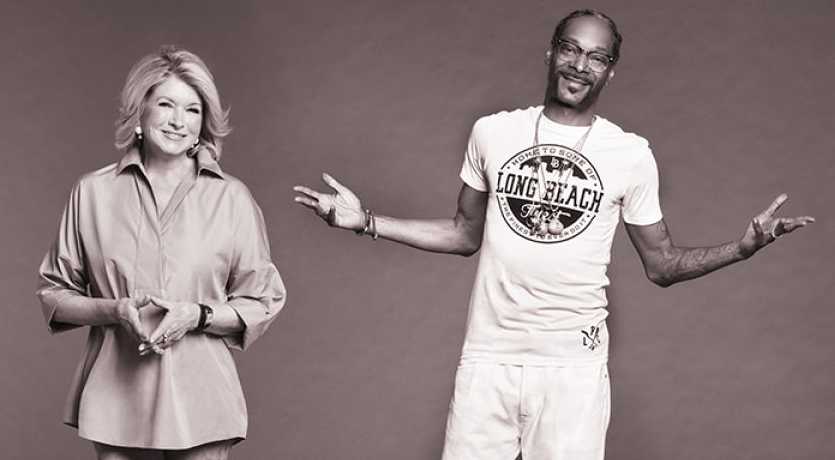 It is an unlikely pairing for sure, but it's got us all curious. We are talking about rapper and actor Snoop Dogg/Lion and cookbook author and TV personality Martha Stewart, who are getting together to launch a cooking show. The show, which will be aired on VH1 in the US, will be called 'Martha and Snoop's Dinner Party', and it is expected to be a completely different take on the regular cooking show. (Do we smell hash brownies?)
The idea, according to Variety magazine, is to get D.O. Double G and Stewart, to get working on hosting a weekly dinner party for celeb guests. Stewart told Variety magazine, "At our dinner party, we will exemplify America's fascination with food, entertaining and celebrity."  Both Snoop Dogg and Stewart have worked with each other earlier. The rapper was a guest on one of her shows.
"My homegirl, Martha and I have a special bond that goes back. We're gonna be cooking, drinking and having a good time with our exclusive friends. Can't wait for you to see how we roll together!" said Snoop Dogg.
In a teaser released by VH1, Snoop Dogg says, "Martha? Oh yeah, she is smokin' in the kitchen. And she can cook too." But we want to know what exactly Dogg/Lion and Stewart will be smokin' too.