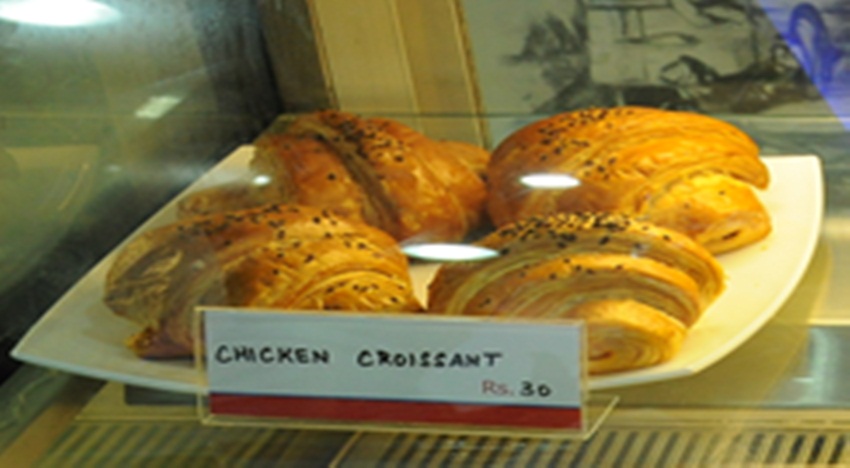 The hotselling chicken tikka croissant at Hot Breads
Hot Breads, Chennai's most famous export to the West, is conveniently located across the road from Paris Gare du Nord, the Eurostar station in the French capital. "Most of the Frenchmen who walk into Hot Breads come in from Eurostar," says M Mahadevan, who set up the first Hot Breads in Chennai almost three decades ago. Mahadevan admits that the chicken tikka croissants and masala chai are on the menu to draw in the Indians. "I always avoid risks and know that these items will bring a majority of Indians. If a Frenchman walks in, it's only a bonus and I can tell you that the French come here because no one else makes cakes and pastries with butter in Paris and there's no other place selling masala tea with milk," he adds. Mahadevan is a sharp, enterprising businessman, who knows his business inside out. "It's 80 gm of chicken tikka in each croissant. So two croissants and one tea at 6 euros makes for a value meal that I'm told has turned into something of an addiction for the French, who keep coming back for more," says Mahadevan, who set up Hot Breads in Paris in 2002 and will open the third outlet of the chain in Dallas next month, which adds up to 34 international branches in all.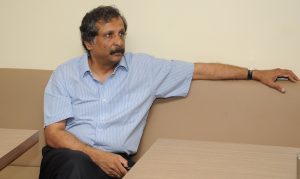 Mahadevan, 61, built his bread empire on a single idea. "I wanted scalability and bakeries were the best way to do that compared to restaurants. It is really tough to find and retain a good chef and hotel staff," says Mahadevan, who now runs 30 outlets of Hot Breads in Tamil Nadu in equal partnership with the Jubilant Bhartia group (who also own the Dominos Pizza chain) and over 270 restaurants across the world with various partners. "Baking is a science that can be mastered in a few years, but a good chef puts in 10-15 years to get where he is."
In the late Eighties, Mahadevan, who had moved to Chennai to work as a professor of marketing and management decided to turn entrepreneur with Hot Breads. He chose one of the newest malls in Chennai – Alsa Mall – to launch his bakery chain. The mall, centrally placed around some of the city's best schools and colleges, guaranteed that Hot Breads was the meeting point for several first dates and the ones thereafter. The food was school pocket-money friendly then and continues to remain so now. The first Hot Breads was modelled around a bakery Mahadevan visited in Singapore, also set up inside a mall. "They sold sweet custard and breads filled with sweet bean paste. We sold curry buns and breads with alu capsicum and mince masala." Chennai, which up until then, settled for white, doughy double roti and vegetable puffs, was introduced to a whole new wonderland of breads and pastries including black forest cakes and pineapple cakes, which are hotsellers even today, says Mahadevan. And yes, it included the famous chicken tikka croissant too.