Malavoda/Flickr
Turin, in Italy, is famous for many things. The shroud of Turin, for one. The elegant city, Italy's first capital, is also home to, among other things, carmaker Fiat's HQ, art nouveau cafes and is a great place to have Piedmontese delicacies . But, at this moment, it's in the news for its newly elected mayor Chiara Appendino and her intention to turn Turin into Italy's first vegetarian city, and accord priority to vegan and vegetarian diets. Appendino, a vegetarian, belongs to the eurosceptic Five Star Movement (M5S), which has over the last couple of years served notice with victories in local elections.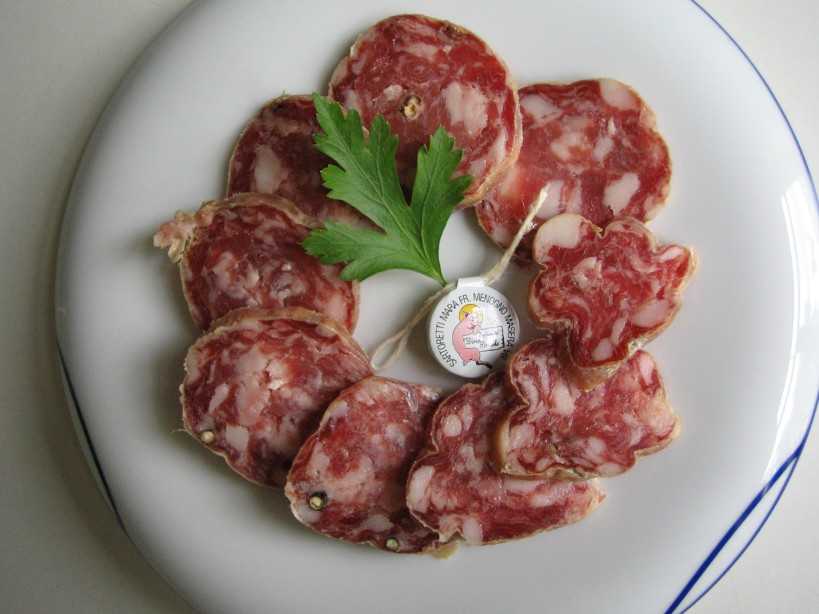 The Piedmont region in northern Italy is famous for its salami. Frau Mutant/Flickr
Here's what the party's manifesto states: "The promotion of vegan and vegetarian diets is a fundamental act in safeguarding our environment, the health of our citizens and the welfare of our animals." It also wants to involve "leading medical, nutritional and political experts" to "help promote a culture of respect in our schools, teaching children how to eat well while protecting the earth and animal rights." M5S was founded by former comedian and outspoken vegetarian Beppe Grillo, and one of its members Luigi Di Maio, the vice president of the Chamber of Deputies in the Italian Parliament, recently brought in his 30th birthday with a vegan cake.
We don't know if Appendino and her party's plan will fly, simply because like all Italians, the people of Turin love their meat. Piedmont — Turin is part of the region in northern Italy — is famous for dishes such as the Vitello tonnato (veal with tuna sauce); Finanziera, made of mixed organ meats and mushrooms; and for its salamis. While there are reports that Turin might be not as big on meat as before — there are, apparently, over 30 vegan and vegetarian restaurants in Turin — it will still be an uphill task to get the Torinesi to even consider getting meat off their dining table.