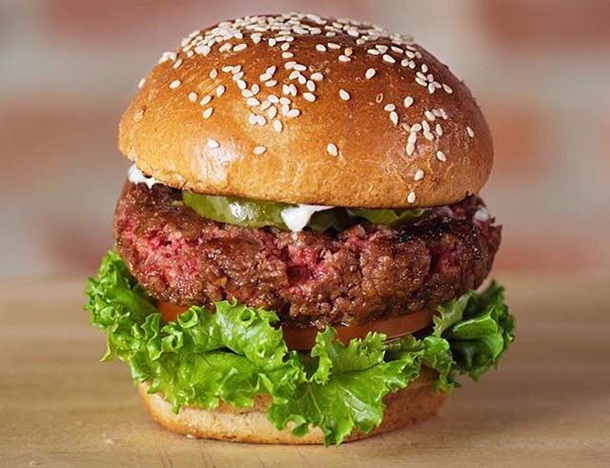 The Impossible Burger also contains honeydew melon and has been in the making for the last five years Photograph via impossible_foods/instagram
First things first. Will the Impossible Burger, which includes ingredients such as potato protein and coconut oil taste like a McAloo Tikki Kerala Special? We sure hope not because Impossible Foods, an environmentally conscious startup based in Silicon Valley, is calling its Impossible Burger "gloriously meaty." To be launched at a few select restaurants in New York and San Francisco this month, the burger has an ambitious task ahead since it's not just about making vegetarians and vegans happy, but about converting non-vegetarians. And how is this possible with a bloodless burger? This is where the magic ingredient heme comes in. Derived from legumes, heme, which is also found in animal blood gives meat its flavour and texture and also makes this patty a bloody-flavoured one. The trials so far have been promising and the company also plans to launch animal protein-free cheese next.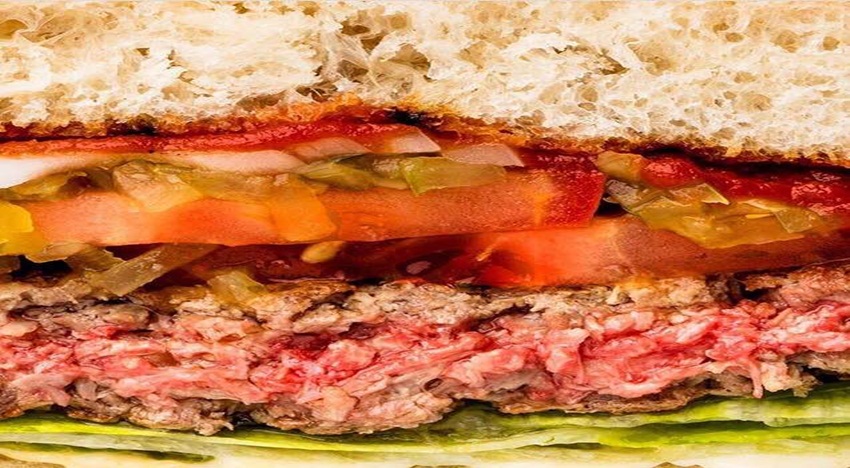 It is heme, an ingredient derived from legumes, which gives the Impossible Burger its meaty flavour Photograph via impossible_foods/instagram
The launch of this new burger comes soon after Beyond Meat, another California-based company rolled out its own range of meatless burgers called The Beyond Burger at Whole Food stores in Southern California. The patty for this burger is made using pea protein, yeast extract and a blend of oils including coconut, canola and sunflower oil. Also made with meat eaters in mind, the patty includes pulverized beets that make it bleed into the bun.
Somehow, replacing beef with beet makes for a bad burger joke that must have been cracked by now.