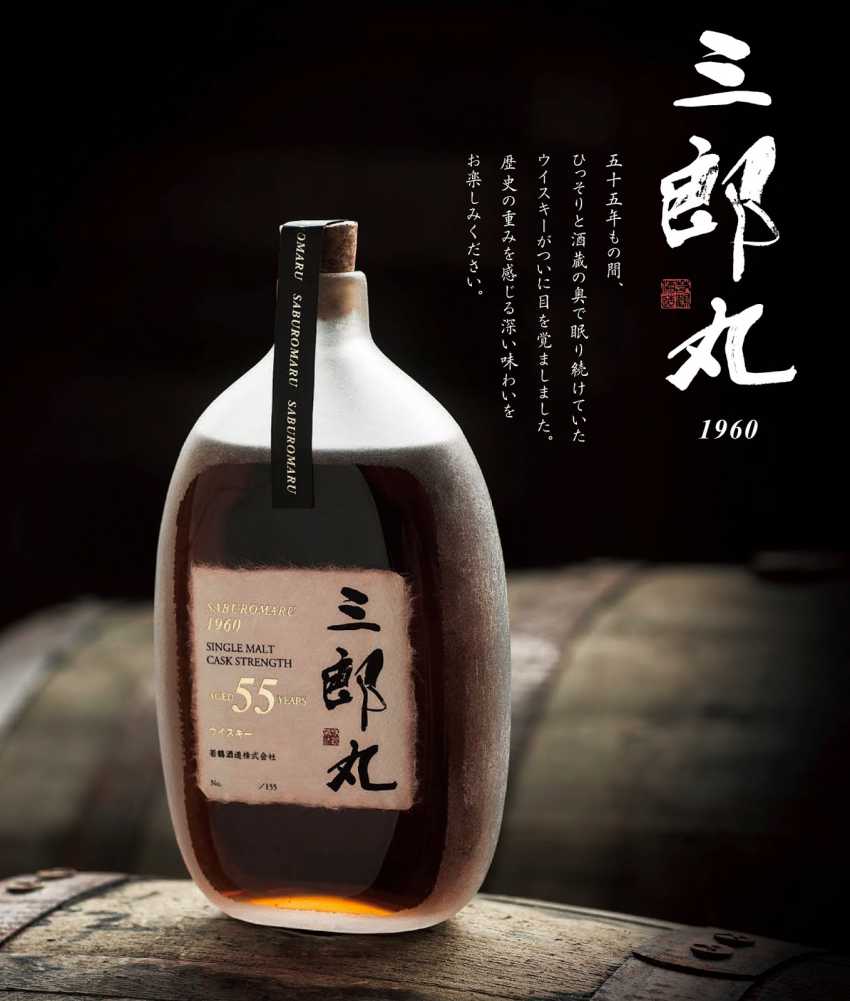 Saburomaru was distilled in May of 1960, and aged in ex-red wine casks
For the last eight-odd years, every discerning whisky enthusiast has sampled and bought Japanese whiskies, and every home bar worth its whisky glass is today studded with brands such as Yamasaki, Nikka and Hibiki. The reason for that is simple: Japanese whisky is as good, and at times, even better than many scotch drams. It's not for nothing that they have been winning several coveted global whisky awards year after year. Now, thanks to the increasing awareness about Japanese whiskies, these drams are pretty hard to lay your hands on, and demand far exceeds supply. But, while you might find a rare Yamasaki or Hibiki, chances are you'd have to be extremely well-connected, rich and lucky to get your hands on the Saburomaru 1960, the oldest Japanese whisky ever to be released.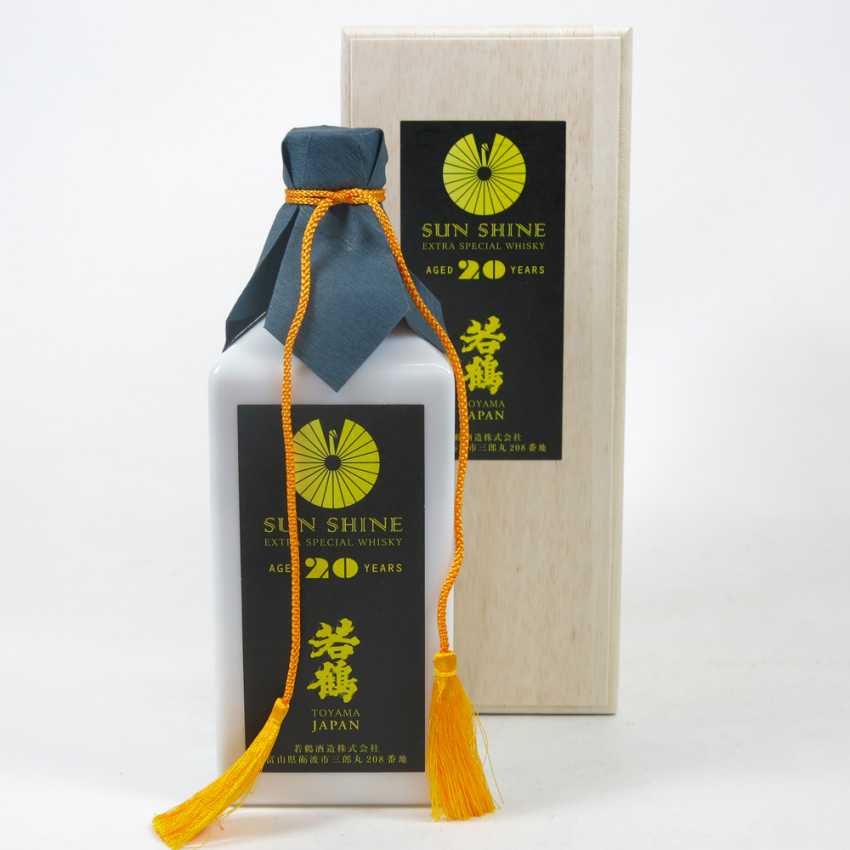 Wakatsuru Shuzo sells single malt whisky under the Sun Shine brand.
Photograph courtesy whiskyauctioneer.com
The whisky is distilled by the little known Wakatsuru Shuzo company, which began operations in 1953, and had since then produced small batches of whisky every couple of years. The distillery is located in Toyama, about 300km from Tokyo. The best thing about Wakatsuru Shuzo is that they make their own single malt whisky, which is sold under the Sun Shine brand name. The Saburomaru 1960, though, is their biggest and most high profile release yet. According to nonjatta.com, a site that relentlessly and comprehensively covers the Japanese single malt scene, "'Saburomaru 1960' is the oldest single malt Japanese whisky ever bottled. It was distilled in May 1960 in an old 'allospas' still, imported from France…. All the casks used were ex-red wine casks from Yamanashi from the days when Wakatsuru Shuzo dabbled in 'port wine'. It's bottled at vatting strength (47%) and limited to 155 bottles."
Nonjatta adds that the price would be around 550,000 yen plus tax, which is about Rs 4 lakh. But, assuming you do have that kind of money, you'd still have to participate in a lottery organised by the company. Such, gentlemen, is life.