Photograph by Sara Marlowe/Flickr
Vedapuri Subramaniam is a lean, wiry, young entrepreneur of 76. His wife Meenakshi, after whom their website Meenakshimami.com has been named, turns 70 this year. Their day usually begins before sunrise at about 5am and winds up at about 10.30pm. "Yes, I do get tired," says Subramaniam, with a touch of defiance, "but I don't care. I don't call this my home. This is my factory." A large part of his Navi Mumbai residence has been turned into a processing unit of sorts. Rows of large, cylindrical plastic cans, filled with pickles, have been lined up.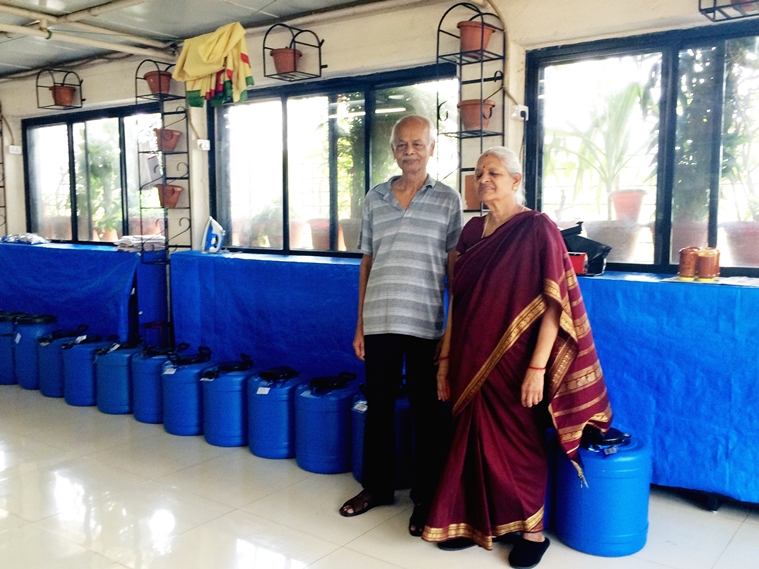 V Subramaniam and his wife Meenakshi set up Meenakshimami.com in 2015
"We made avakaya pickle just last week," says Meenakshi. The Andhra avakaya pickle has to be stirred every day for at least six weeks. The stirring bit is Subramaniam's responsibility, while his wife checks for taste. "It's almost like how guests at a wedding tell the host that the sambar needs a dash of salt, or the rasam is too tangy so some water can be added to adjust its taste," says Meenakshi.
Every pickle needs some minor adjustments – salt needs to be added or more oil goes in – and the couple makes almost 400kg of 11 varieties of pickles every year, including avakaya, gongura, kadu maanga, ginger, mahani (sarsaparilla), green chilli and lemon. "My mother-in-law's the official taster and my father-in-law does the rest from sourcing the ingredients to supervising the vegetables being cut to preserving them," says Sonali, their daughter-in-law, who, along with her husband Shriram, helps out with the website and delivery of the products.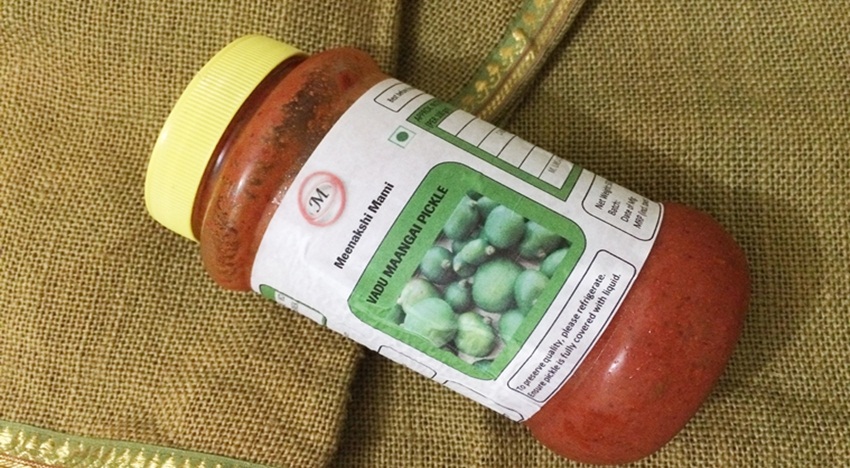 The vadu manga pickle is made using tender baby mangoes
Subramaniam left his home town Nagapattinam in Tamil Nadu in the mid-1950s to work in the food manufacturing industry in Mumbai, and supplied ingredients to various companies that made pickles and ready-to-eat foods for close to four decades. "If you see how some of the biggest companies make pickles, you wouldn't want to eat them," he says. "This is why I ensure that cleanliness is the most important aspect of my pickle-making." Meenakshimami.com is not the couple's first entrepreneurial venture. They burnt their fingers with an earlier operation that manufactured ready-to-eat food. "The competition ate me up. This is why I want to build this slowly. We need some more time to set up hassle-free delivery to other parts of the country."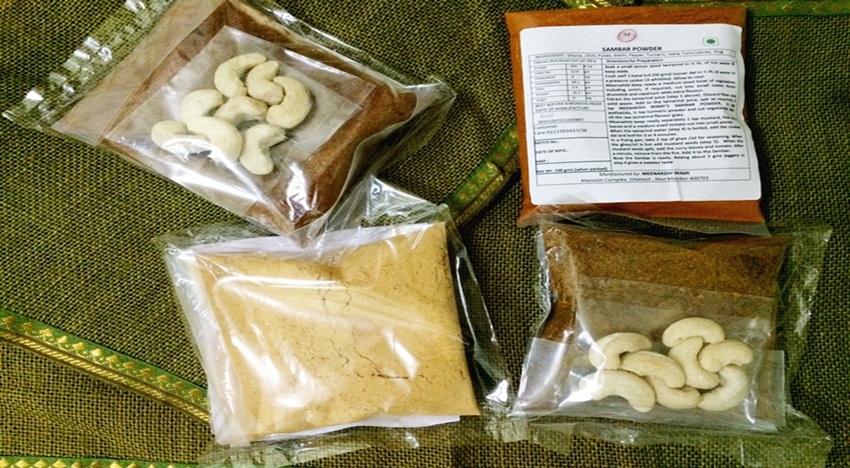 The couple makes 11 different kinds of pickle and eight spice mixes.
Subramaniam travels as far as Tiruchirapalli every year to source the mahani root for the sarsaparilla pickle. "Adivasis from the forests in Trichy pick these roots, and this is the most difficult pickle to make because cleaning it is tedious. But it is also one of our most popular pickles besides the ginger pickle." Egged on by their son and daughter-in-law, he took his business online last year. "It's mostly Maharashtrians, Tamilians and Gujaratis from Mumbai who order our pickles." Unlike most Andhra pickles available in Hyderabad, none of these pickles contain garlic and more reasonably priced than those on supermarket shelves.
What is the couple's favourite pickle? "Avakaya," says Meenakshi, without blinking.
"Pickle is a must in our home, but I can't eat too much of it at this age," she adds. Her husband, on the other hand, doesn't quite like pickles. "I like these powders," says Subramaniam, pointing to the vatha kuzhambu spice mix. "I have beaten my wife at making this. She spends hours making this at home, but with my recipe you just need to boil water, and it's done in 10 minutes. My recipe is also one step ahead in taste." The couple, who have been married for 47 years, laughs together. When Meenakshi is out of ear shot, he says with a beaming smile, "She makes good pickles. Very good pickles. I would say the best."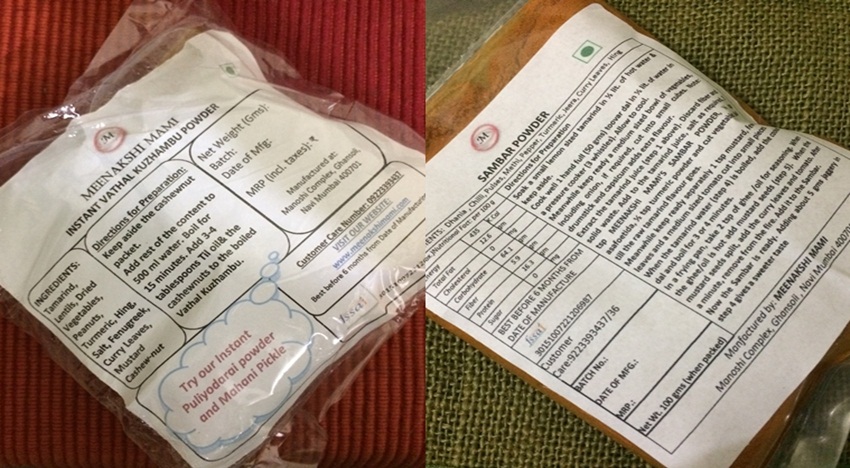 The vatha kuzhambu powder is used to make an instant gravy, tangy tamarind gravy, a traditional favourite in Tamilian homes, and so is the sambhar powder.