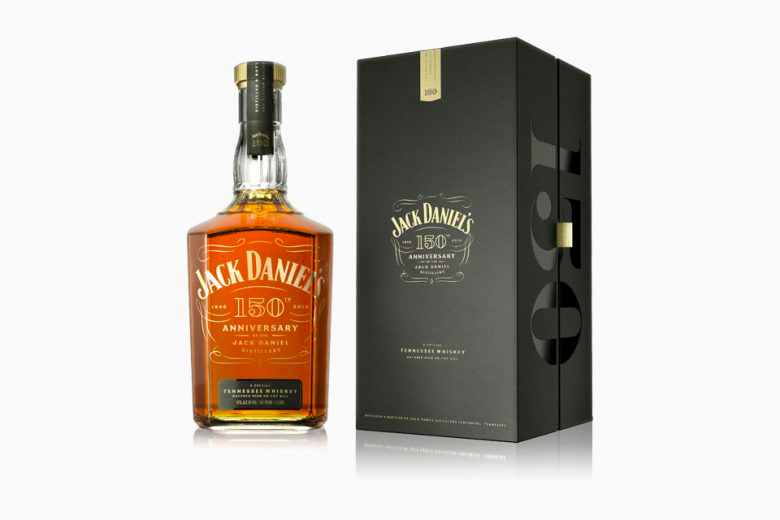 A lot of you might not know this, but Jack Daniel's is, thanks to some clever marketing and positioning, among the largest selling imported whiskies in the country. The whiskey sells around 60,000 cases each year, and is in the top five after leaders Johnny Walker and Chivas Regal. And, if you are a JD fan, we will tell you what to get for your next big party — the Jack Daniel's 150th Anniversary limited edition. The Tennessee-based distillery is celebrating its 150-year journey with the whiskey, and it has been specially created by master distiller Jeff Arnett.
"Our coopers 'slow-toasted' the barrels to bring out the rich flavors and aromas of the wood, creating a contemporary expression of an 1866 barrel char," Arnett said in a statement. Like the legendary Old No.7, what goes into the whisky is 80 percent corn, 12 percent barley and eight percent rye. The barrels containing the special edition whisky were matured at one of the oldest warehouses in the distillery, at an elevation — the "angel's roost" — where sunlight streamed in, creating "the perfect climate for the greatest interaction between the whiskey and barrel."
Quite naturally, the special edition doesn't come cheap. It will be launched this month in the US, and will retain for about $100. That's around Rs 7,000, but, by the looks of it, it should be worth it, especially if you love your Jack Daniel's whiskey and especially if you can get a friend/brother/uncle/sister to pick it up for you. But we hope you are not going to have it with cola. Please don't.