Indian indentured labourers in Trinidad, late 1800s. Wikimedia Commons
Atul Kochhar has not read Yasmin Alibhai-Brown's evocative The Settler's Cookbook yet, but he tells us that he has indeed met her. "A lovely lady," he says of the East African Asian author and journalist who is now settled in London. The Settler's Cookbook, released in 2008, is a memoir about "love, migration and food". In her book, Alibhai-Brown writes, "Our far past was swept away by careless fate impetuously carrying off my folk across the seas, away, away to new beginnings. They took little and left behind even less. Like many other East African Asians whose forebears left India in the nineteenth century, I search endlessly for (and sometimes find) the remains of those days."
Kochhar's new restaurant, which opened late last year at Mumbai's Bandra-Kurla Complex, revolves on food that is also about love and longing and migration. It has, thankfully, nothing to do with food cooked by today's, mostly, hyper-nationalistic non-resident Indians. Rather, it speaks of the journey the British set thousands of Indians on from the early 1800s to the second decade of the twentieth century. About two million Indians, fleeing poverty and famine, were sent to work as indentured labourers on tea, sugar and cotton plantations in British colonies in Africa, South East Asia and the West Indies.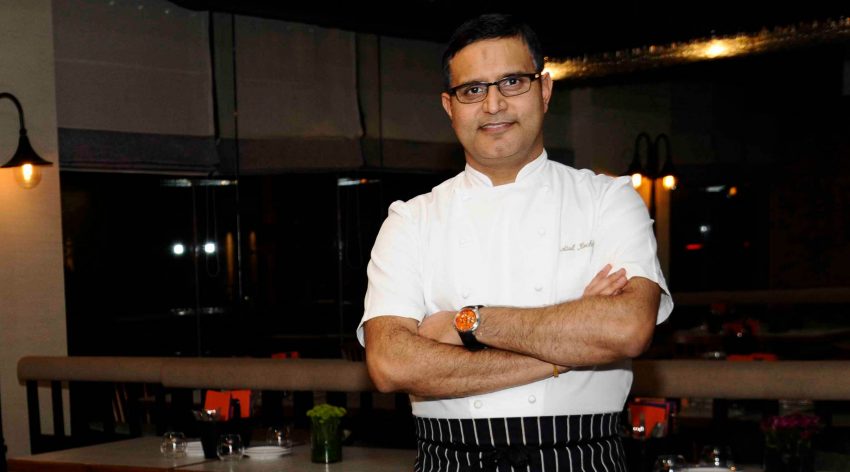 Many died before they could set foot on land again, their journey on overcrowded ships marked by disease, and those who made it to their strange, new homes would have they wished they, too, had died. "We were whipped for small mistakes. If you woke up late, i.e. later than 3am, you got whipped. No matter what happened, whether there was rain or thunder, you had to work — we were here to work and work we had to do, otherwise we were abused and beaten up," said an ex-indentured labourer named Hausildar, who was interviewed by the Fiji Sun in 1979.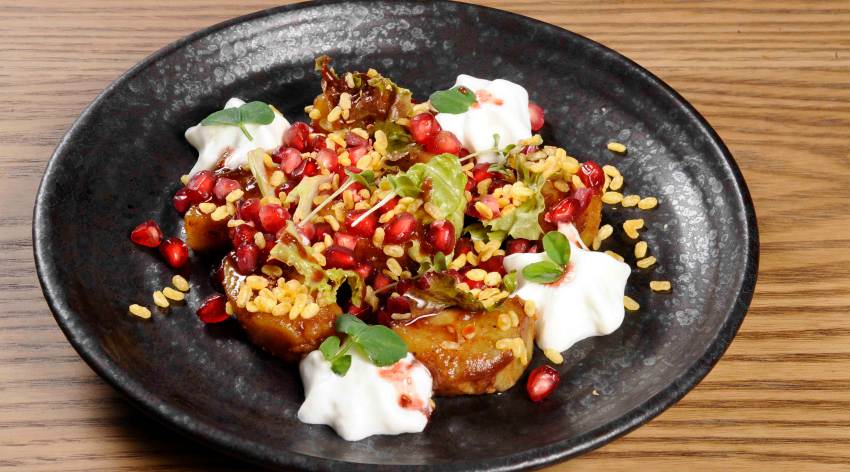 Dalim Shakkhar Kandhi
Faced with inhuman work conditions, the suspicious hostility of the natives and the prospect of never seeing home again, the workers found solace in god and folk and devotional music, and remembered the mother country through the food they made. Some of these dishes have over time become an integral part of the local cuisine. The curried goat and roti is extremely popular in Trinidad; the roti canai is as Malaysian as it is Indian; the South Africans love their Bunny Chow; and the dal-puri shops (known in the West Indies as 'bust-up-shut', from 'burst up shirt', since the texture of the dish is similar to torn rags) abound in parts of the West Indies and Surinam.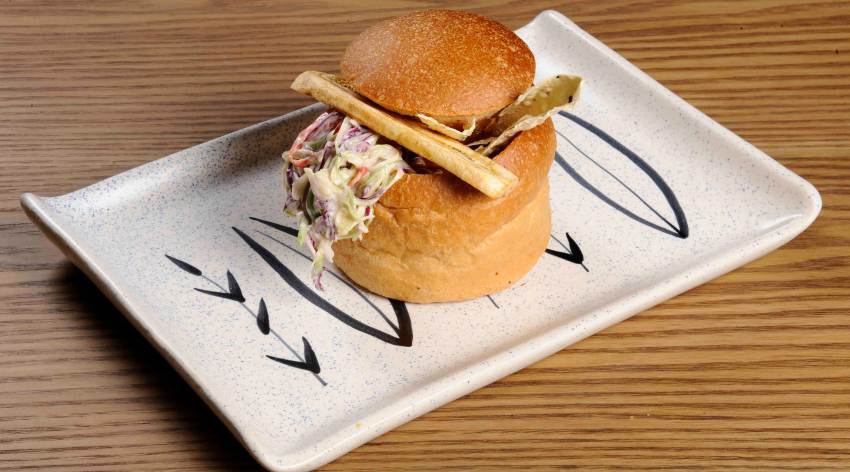 Bunny Chow was created in Durban, in the 1930s, by Indian plantation workers who carried the hollowed-out white loaf filled with mutton or bean curry with them to the fields.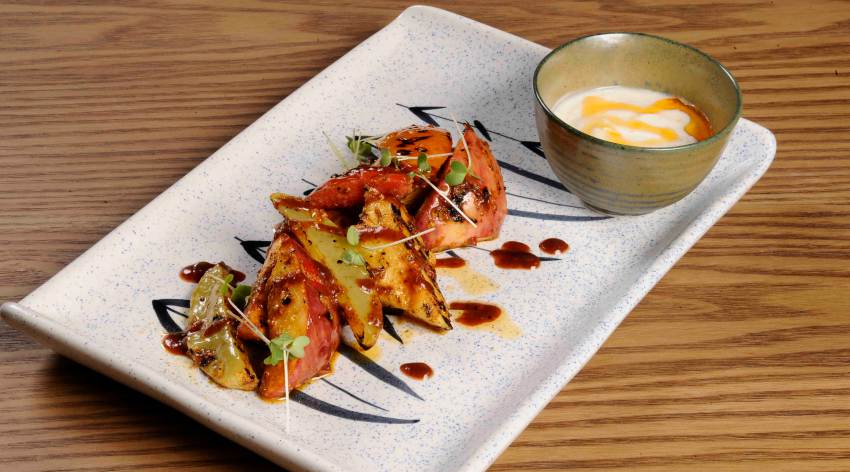 Phaldaari Chaat is a tandoori-marinated apple, tomato, star fruit and pineapple
At NRI, Kochhar presents his interpretation of the food cooked by these very indentured labourers. There are no presentational flourishes or frivolities in the food served at NRI. It is simple, honest and wholesome, and doesn't trivialise the longing for 'home'. And, it is food that is elevated a notch or two by the Michelin-starred chef's virtuosity — an example would be the crunchy fried banana stick wedged into the Bunny Chow — and all round painstaking attention to detail (the Malay Butter Mushrooms, which booms with flavour, uses kersik, a paste made of out of fried, grated coconut). The food is Indian, and yet it is not.