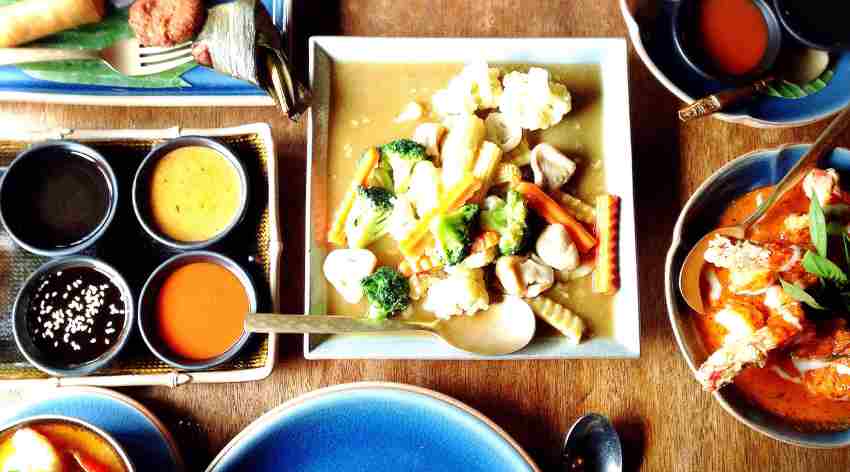 Alex Chen/Flickr
Sauces in Thailand — and by that I mean dips, chilli pastes and curries — are a lot like sambar in Tamil Nadu or Kerala, or the lassun chutney that goes with vada pav in Mumbai. Everyone has their own take on it, and it's of utmost significance to many people, especially restaurateurs and chefs. A great nam jim (dipping sauce) can very nearly make or break a restaurant. The nam jims, nam priks (chilli pastes) and curry pastes of Thailand mostly have one thing in common, and that is fish sauce. Here, we take a look at the most popular and versatile of Thailand's sauces.
Nam Chim Jaew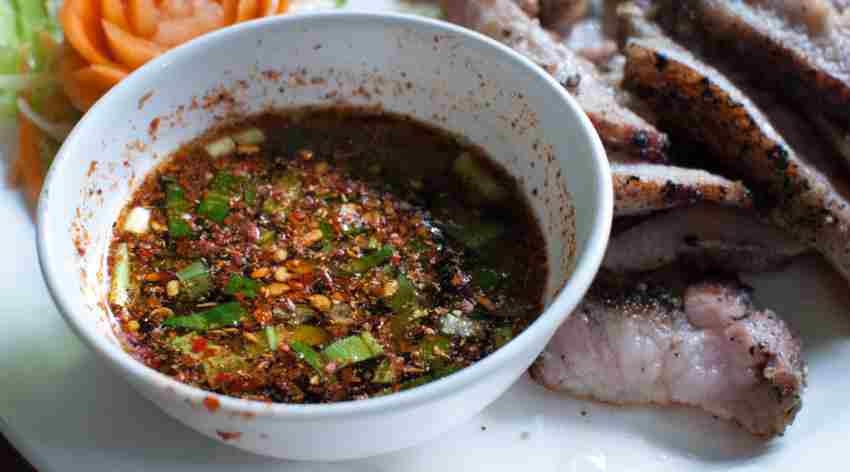 Photo via Takeaway/Wikimedia Commons
Nam Chim is Thai for dipping sauce. Nam Jims can range from the simple sweet chilli sauce and the one that complements sea food (made with chillies, garlic and cilantro, among others) to one made with fish sauce and dried, ground-up shrimp. The most famous dip in all of verdant Thailand is the Nam Chim Jaew. This dipping sauce hails from E-Sarn, in northeastern Thailand, close to the border with Laos. Out there they eat sticky rice (Khao Neow) and make a mean minced meat salad (Larb, anyone?). The ubiquitous Som Tum, too, is an E-Sarn thing. Nam Chim Jaew is a blend of sweet, sour, spicy and it is even slightly bitter, and goes great with rice and grilled meat.
Nam Prik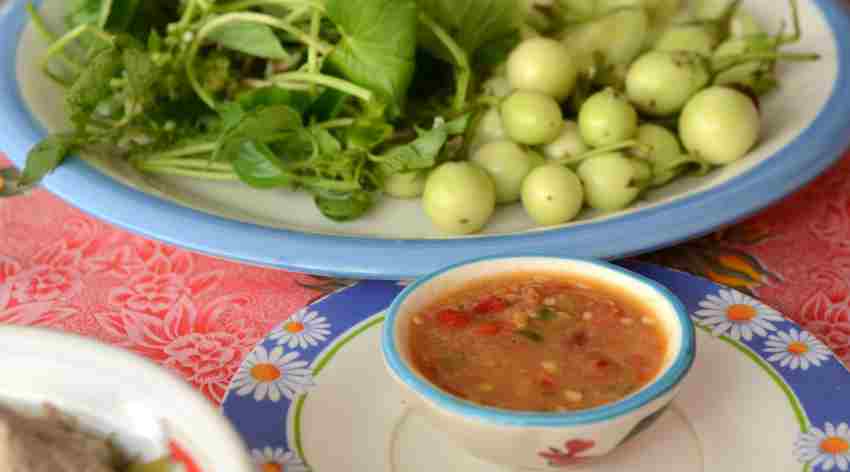 Photo via Takeaway/Wikimedia Commons
Nam Prik is an entire category of chilli paste, and the most common and versatile of them all is the Nam Prik Pow. This is exactly what goes into the Tom Yum soup, or one of the Hot & Sour kinds. Nam Prik is not just used in soups, it could also make for a delicious base for fried rice, or a stir-fried noodle dish.
Kruang Geang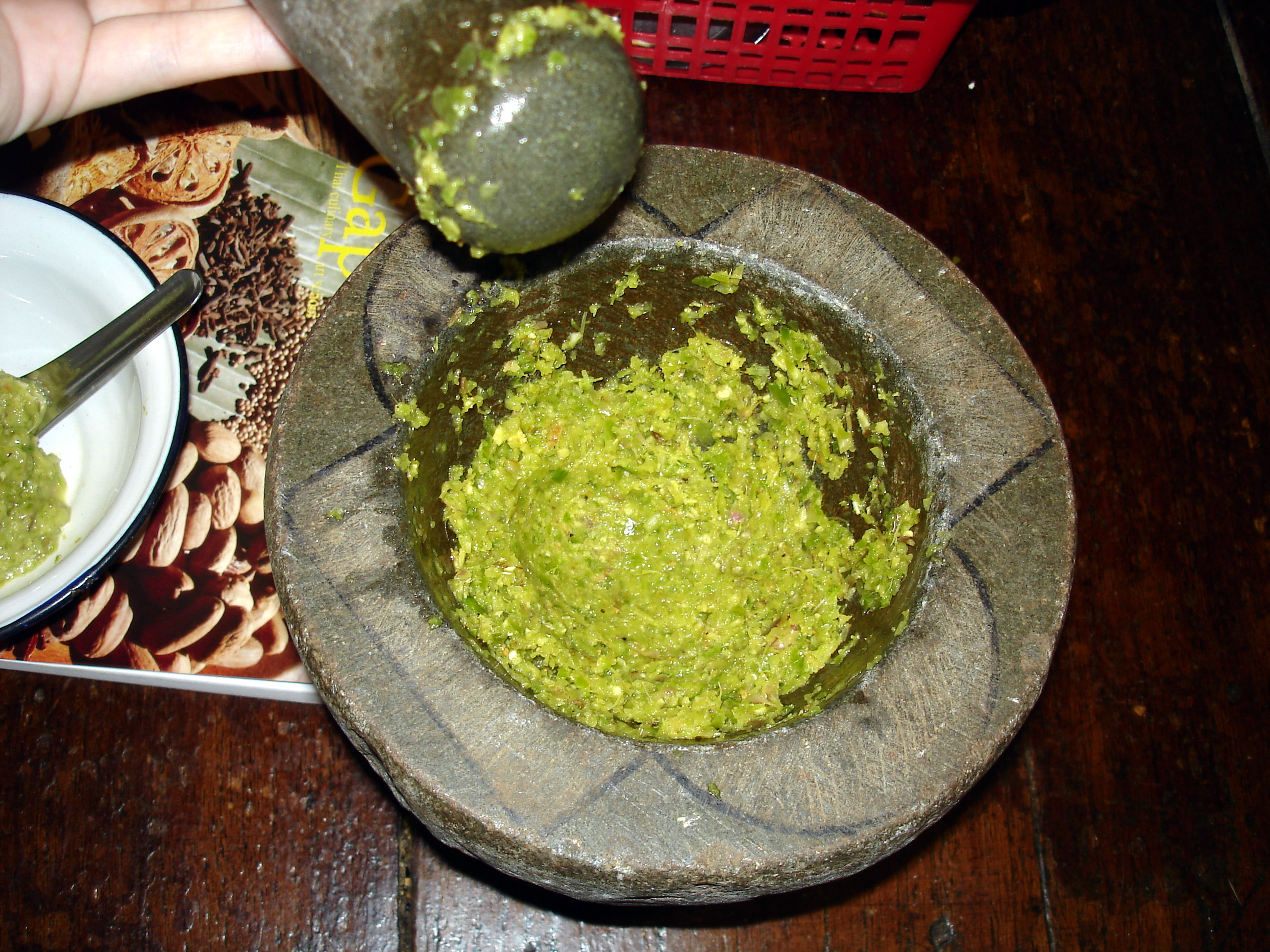 Alex Valavanis/Flickr
Known to the Europeans as curry paste, there are different varieties of curry paste, and they come in different colours: green, red and yellow. But my favourite is the Kruang Geang or green curry paste. I have experimented with this paste in many different dishes, and while it works wonders as a stir-fry seasoning, or a soup base, it really kills it in a Thai green chicken curry. Kruang Geang Kiew or Green curry paste has aromatic herbs such as lemon grass, galangal (Thai ginger) and fresh chillies.
The author works at the Belmond Napasai Koh Samui, in Thailand