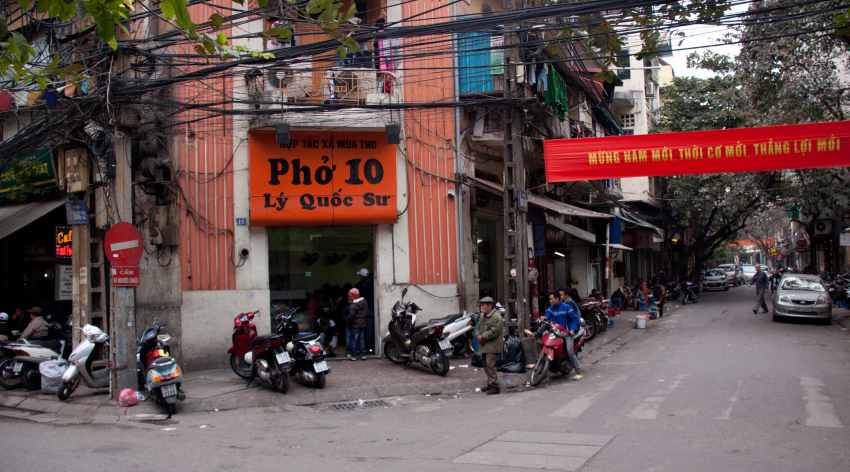 Pho Bo or beef noodle soup at Ly Quoc Su, in Hanoi. Chris Goldberg/Flickr
Vietnamese cuisine is hot at the moment. Everyone is curious about stuff such as pho, bun cha, bahn mi and goi. And, while a few restaurants in the country do serve Vietnamese food, the best way to experience its range is to travel to Vietnam. And, in case, you are wondering about where to go for your winter holiday, Pune-based Black Swan Journeys nine-day long 'Food, Beer, Culture' tour to Vietnam sounds like an interesting idea.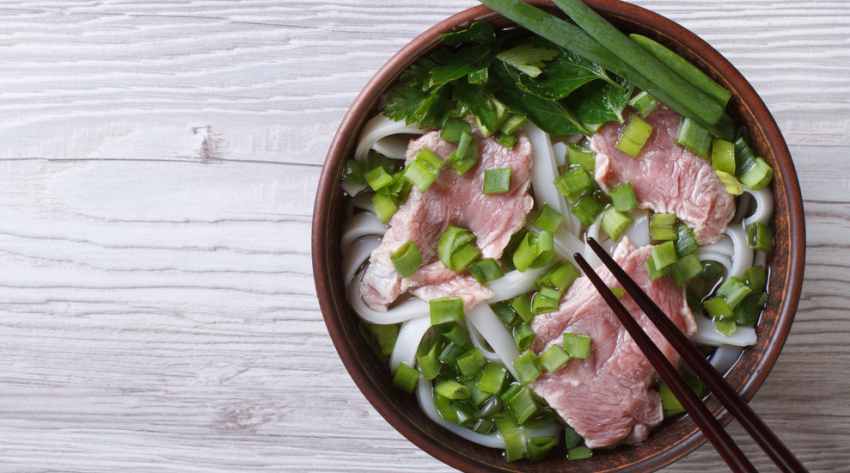 Pho bo, or beef noodle soup. Photograph via Black Swan
"Vietnam is a personal favourite, and people are genuinely interested in the food of the country. Plus, it makes for a different experience from the usual Singapore or Thailand," says Shishir Nikam of Black Swan. Nikam, a former IT professional started Black Swan, which specialises in themed tours — food, music, culture — about six years ago. "The journey will explore north, central and south Vietnam, and it will be especially interesting to see how popular Vietnamese foods such as the pho or the banh mi change with geography," says Nikam. Black Swan's trip starts in Hanoi, and will take in the city's street food, its egg coffee and, among others, beers.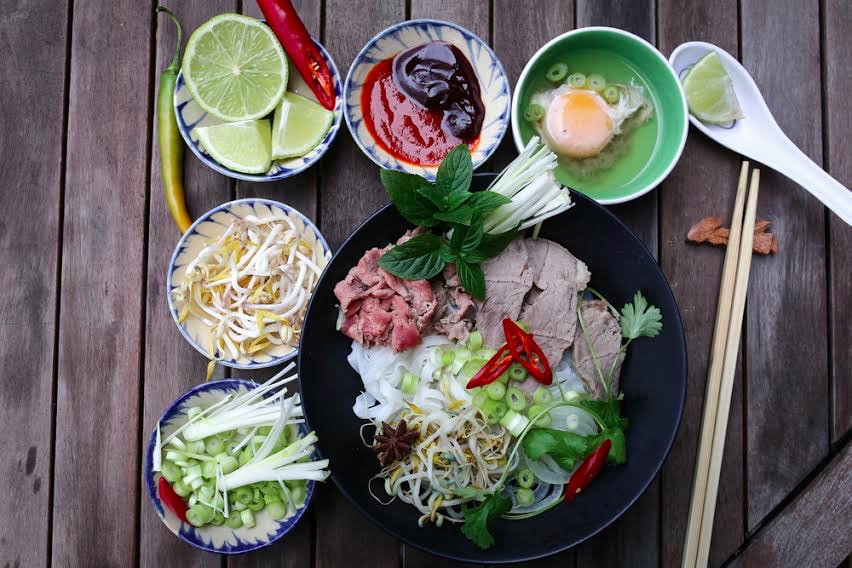 Preparing Vietnamese rice noodles with beef and other ingredients
The beer jaunt will also include a trip to the Habeco, the city's oldest beer factory. The itinerary also includes long, leisurely stops at Ha Long Bay, Ho Chi Minh city and Hoi An, with opportunities to immerse oneself in Vietnam's culinary diversity. At Hoi An, for instance, Black Swan has organised a farm to table kind of experience, which will involve picking up fresh ingredients from the local markets, and working with Vietnamese chefs to prepare food from scratch, including the much loved Pho soup.  Black Swan's trip is scheduled to start on November 26, but booking are already open. The sooner you sign up, the better. Head to blackswanjourneys.com for more details.