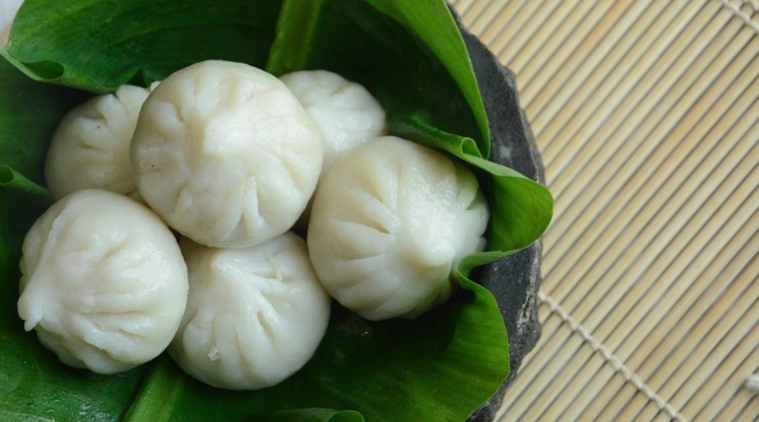 Koknastha Brahmins love their ukadiche modak
How different can the cooking of various Brahmin communities in Maharashtra be? Very, depending on whether you are in coastal Konkan, further inland in Pune or Satara, or down south by the Maharashtra-Goa border. The state has at least four major Brahmin communities – Chitpavan-Koknasthas (from the Konkan coast), Deshasthas (from the desh or inland region), Karhades (south Konkan), and Saraswat Brahmins (South Konkan, Goa and Karnataka).
Each of these communities has a distinct cooking style that is a nod to the geography of a community's native region and what's easily cultivated there. Many preparations such as dal (varan), curries (amti), vegetables (bhaji), or chutneys are common to several Brahmin communities. But their cooking style, ingredients, masalas used, and spice quotient varies greatly. Traditional Koknastha, Deshastha and Karhade food is vegetarian, with a preference for a variety of dairy-based preparations, from grainy homemade ghee (sajuk tup), kharvas (a colustrum-based dessert) and shrikhand to basundi and a range of milk kheers.
In fact, a definitive cookbook for all of these Brahmin communities is Ruchira by Kamalabai Ogale, first published in 1970. Mumbai resident Vaishali Tillu Kowli says the cookbook is a "go-to Bible" for vegetarian Marathi Brahmin cooking. "The beauty of Mrs Ogale's recipes is that she offered several variations for each dish, depending on whether you preferred a Deshastha, Koknastha or Karhade approach!" Not all Marathi Brahmin cooking is strictly vegetarian though; some sub-sects of Gaud Saraswat Brahmins have a fantastic repertoire of dishes made with fresh and dried seafood!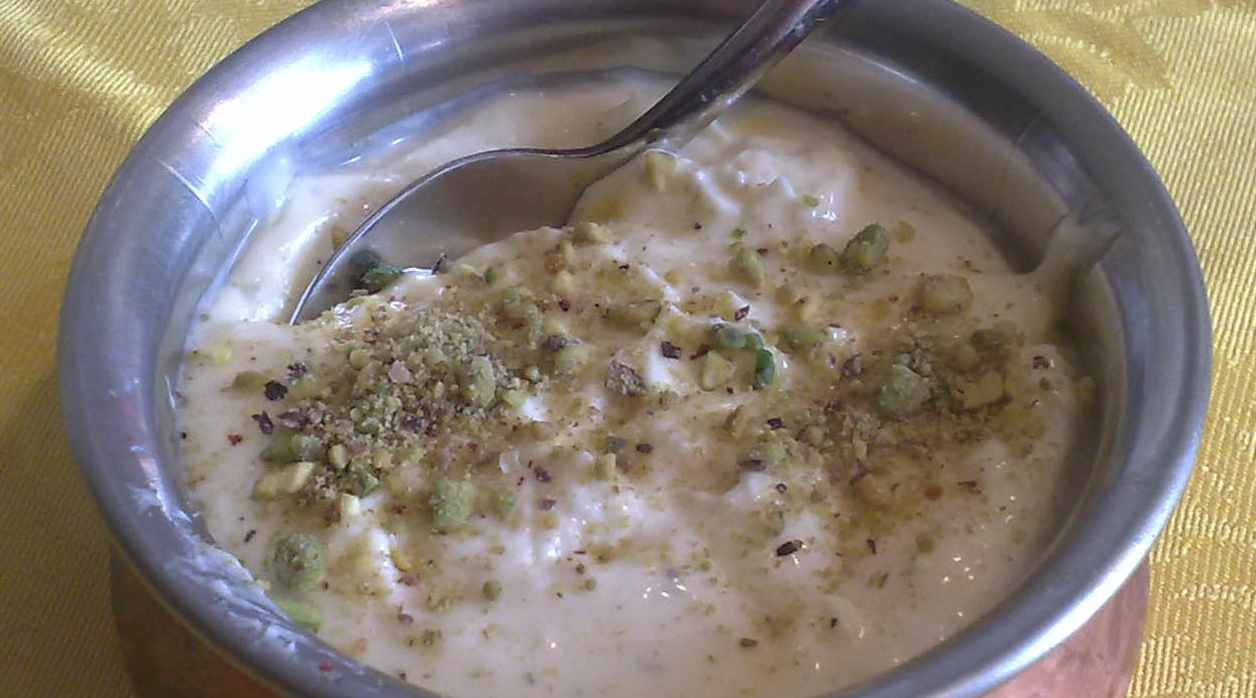 Shrikhand is a traditional Koknastha, Deshastha and Karhade
dairy-based preparation. Wikipedia Commons
Koknastha-Chitapavan
Koknastha Brahmins have a minimalist cooking style. The focus is on clean, simple flavours, and cooking with little oil or spice. Ingredients typical to the Konkan region – rice and rice flour, flattened rice (poha), fresh coconut, and jaggery dominate the cooking, with grated coconut being a favourite garnish for a variety of dishes from dal and curries to vegetables. Jaggery is often used to add a hint of sweetness to savoury preparations. Karhade Brahmins are native to southern Konkan as well, but still have a cooking style that's distinct from the Koknastha Brahmin community.
Defining dishes: Ukadiche modak (steamed rice flour modaks with a jaggery and coconut filling), Ukad (savoury rice flour and buttermilk porridge, finished with a light tempering of spices).
Defining cookbook: Ruchira by Kamalabai Ogale, and Paripoorna Pakasiddhi by Lakshmibai Vaidya.
Deshastha 
Deshastha Brahmin food tends to be spicier and richer than its Konkan counterpart. Vegetables and curries are more complex and layered in terms of the spices used. Hailing from the 'desh' or inland Maharashtra often means their cooking uses little or no coconut. Roasted peanuts, crushed or whole, are more likely used a garnish for salads and vegetables, or as a thickener in curries.
Watch a vid about Goda or Kala masala below.
Defining dishes: Goda/kala masala is an iconic Deshastha preparation, used to add flavour to a vast variety of vegetables and curries. No two goda masalas are ever alike, and every family has its own unique recipe. Chakolya, slivers of wheat flour dough simmered in a spicy dal; Puranpoli.
Defining cookbook: Ruchira by Kamalabai Ogale.
Saraswat Brahmins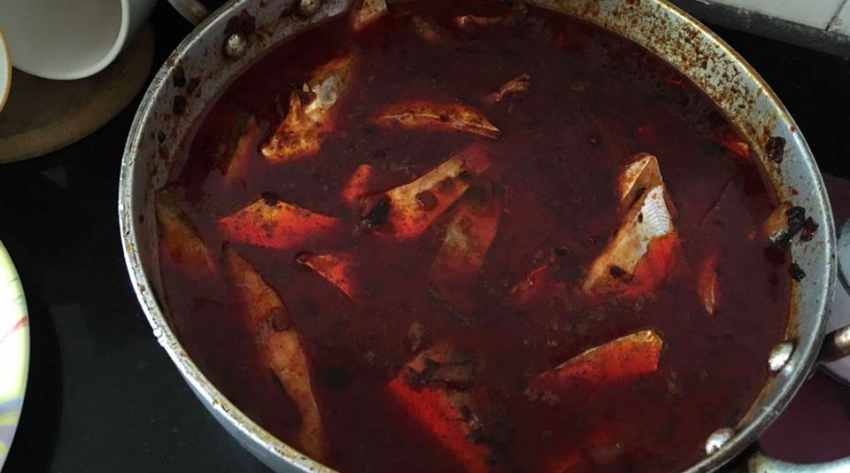 A fish upkari. Photograph via Authenticook
There are several sub-sects of Saraswat Brahmins traditionally settled along today's Maharashtra, Goa, Karnataka borders. Some of these – Gaud Saraswat Brahmins (GSBs), Kudaldeshkar Gaud Saraswat Brahmins – are ardent seafood eaters. While others like the Chitrapur Saraswats are more vegetarian. Most of coastal Konkan's rich bounty features strongly in Saraswat Brahmin cooking. The result is rich, flavoursome food that's partial to seafood, kokum, lentils and pulses, coconut, rice, raw mangoes and cashew nuts. Seafood preparations are very popular, either as fish curries or marinated fried fish. GSBs make a variety of fish curries using a range of ground coconut and spice combinations.
Defining dishes: Prawns bhujana, Kokum Kadhi, upkari (tempered beans or vegetables with fresh coconut)
Defining cookbook: Rasachandrika, Saraswat Mahila Mandal (1988), Popular Prakashan.