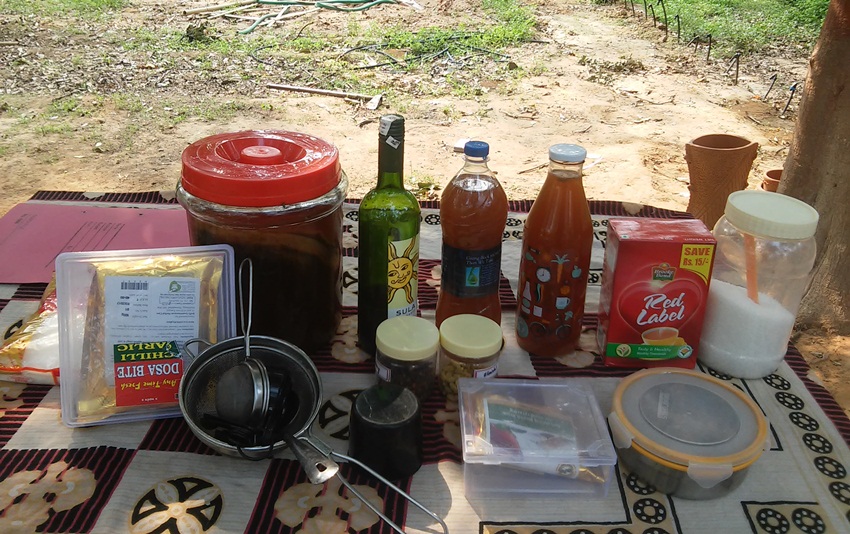 Tea is the main ingredient needed to brew the kombucha. Photograph by Edible Routes
Kombucha is a fermented drink that tastes a little spicy, tart, pungent and fizzy, says Kapil Mandawewala, founder of Edible Routes, a Delhi-based company that creates and manages organic farms and urban food gardens. But most importantly, kombucha it is all natural. "It's a healthier alternative to colas," says Mandawewala, who will conduct a workshop on how to make your own batch of kombucha at home this weekend. "The origins of the drink are uncertain," says Mandawewala of kombucha that was invented some 2000 years ago, "But going by the name, you could say it's from the East – either Japan or China."
There are a lot of untested benefits linked to the kombucha as well including pain relief in the joints and cancer fighting properties. Mandawewala says, "What we do know for sure is that there are no harmless side effects. It is a simple probiotic drink, which is similar to the kanji (a fermented drink made from leftover rice in south India and other ingredients that include vegetables in the north) that we're already familiar with in our country."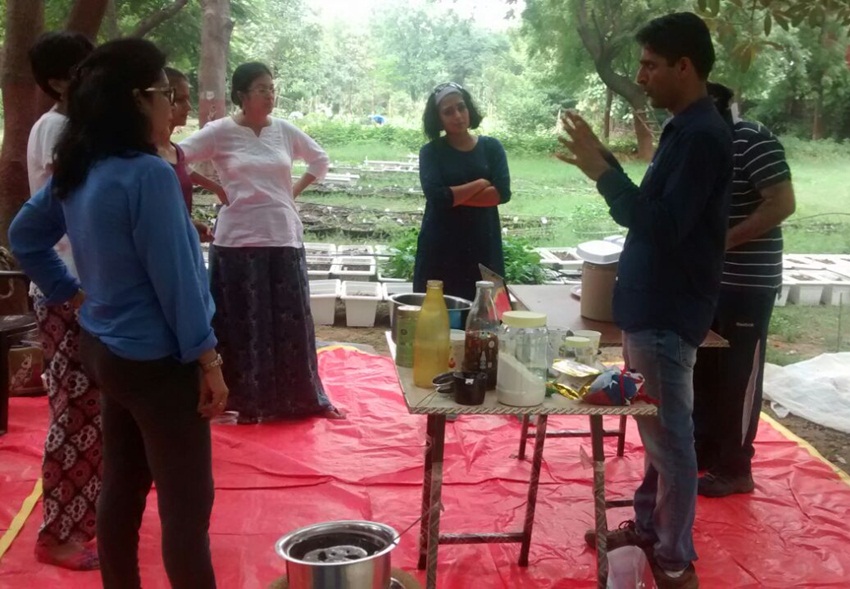 Kapil Mandawewala at a previous kombucha brewing workshop. Photograph via Edible Routes
The main ingredient to make kombucha is tea, which is also how the drink got its name, as cha stands for tea. "We cannot use herbal tea or any other variant. Only regular tea is used to make kombucha," says Mandawewala, who is conducting the workshop for the fourth time in the city, "It's only recently that people have been talking about the drink in India. We began making it at home about one and a half years ago." Edible Routes is as much about farming as it is about eating right.
There has been ongoing research on the kombucha in both Russia and Germany for a few decades now to test its health benefits.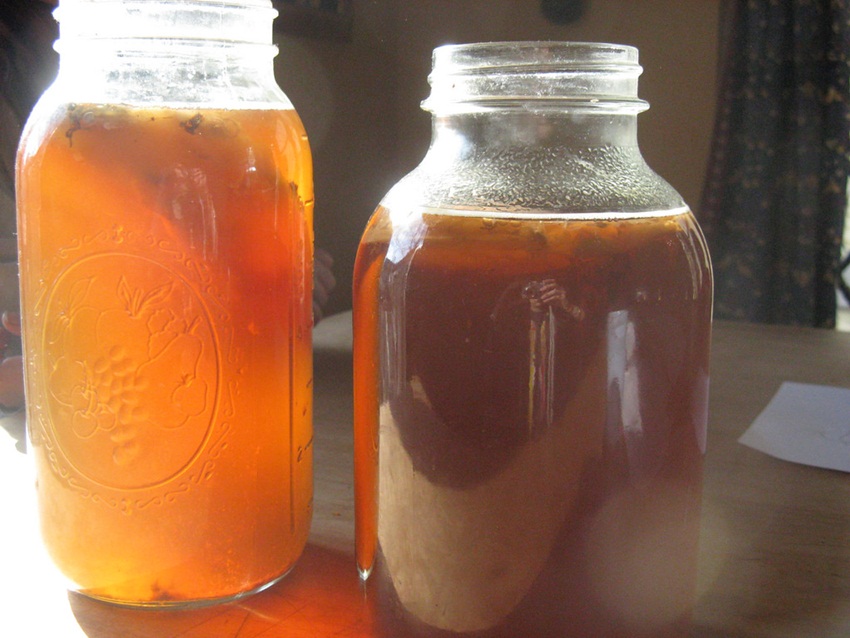 Kombucha. Photograph by Emma/Flickr
Where: Padma Centre, Delhi X-29, Haus Khas, LGF, New Delhi – 110016.
When: September 24, 11 am
Cost: Rs 950
Buy your tickets on insider.in