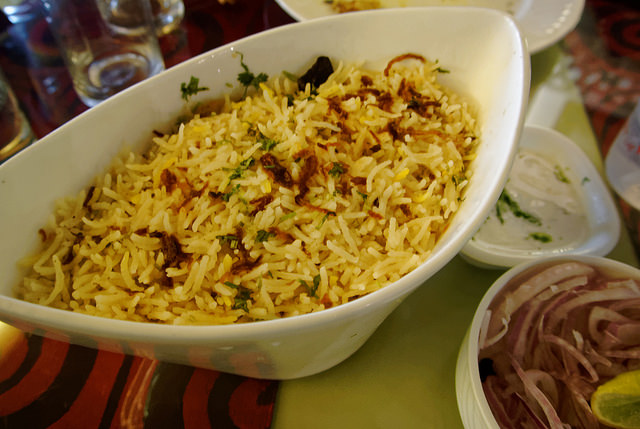 Dum Biryani, representational image. Source: Nadir Hashmi/Flickr
If you're in Gurgaon and are a fan of Mughlai food, book yourself a spot at home chefs Shaista and Sarah Rehman's pop-up called Dastarkhwan. On the menu is an assortment of home-style, authentic Mughlai food that's commonly prepared during Ramadan. Shaista, and her mother-in-law Sarah will be serving up an elaborate feast that includes the Tukhmarein Sherbet Falooda (milk based drink flavoured with syrups and sweet basil seeds), Chicken Shikampuri kebab (minced chicken marinated in hung yogurt with spices like black cumin, cinnamon, cardamom and garlic). Other unique dishes include the aromatic Mutton Zaffrani biryani (mutton marinated with saffron and assorted spices) plus the Aloo Gosht ka salan (potatoes and meat curry in a mildly spicy gravy base) that can be mopped up with the flaky Taftan roomali roti that finds its origins in royal kitchens of North India. For dessert, the duo will serve the Sakora kheer which is served in an earthen vessel (sakora) which enhances the flavour.
Where: T-10/703 Valley View Estate Gurgaon
When: September 24, 8pm
Cost: Rs 1300
Tickets on insider.in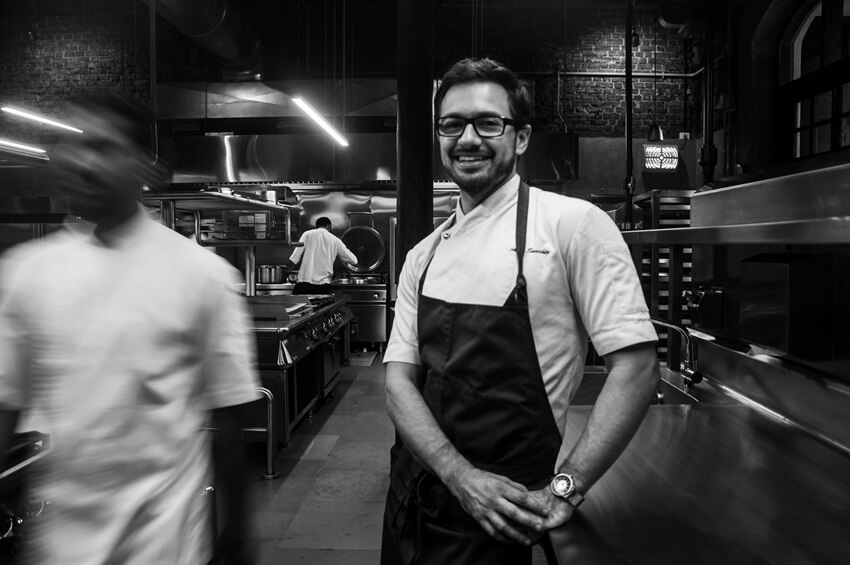 Chef Alex Sanchez
What would you expect on a menu inspired by The Great Gatsby, one of the most important American novels of the 20th century? Mary Pickford, a Prohibition era cocktail named after the silent-era movie actor, for one. Chef Alex Sanchez of The Table has lined up a lavish six-course menu, which will be paired with an array of select wines. Although tentative, the menu is expected to include dishes such as Salmon Coulibiac (fish pie made using raw salmon filets, rice, and spices like cardamom, dill, cinnamon), a comfort-food classic like the Lasagna Americana and maybe a fruity, indulgent Pineapple Sundae for dessert. Let's dial back to the 1920s shall we?
Where: Magazine Street Kitchen, Gala No 13, Devidayal Compound, Gupta Mills Estate, Reay Road, Mumbai, Magazine St, Darukhana, Byculla
When: September 30, 7:30pm
Cost: Rs 4000 (without alcohol) and Rs 5000 (with alcohol)
Tickets on insider.in