Goan sausages at Mapusa market. Photograph by Dietmut Teijgeman-Hansen/Flickr
Home chef Sharon Fernandes has been earning rave reviews for her Goan xacuti and prawn chilli fry with recheado masala ever since she launched Custodio's Goan Home Cooked Food late last year. A journalist turned entrepreneur, Fernandes's cooking style is influenced by rustic south Goan culinary tradition. This was the food cooked by her father Custodio Fernandes, after whom the home-cooked food delivery enterprise was named. Fernades says that her father has cooked some of the best meals that she has eaten.
A mean cook herself, Fernandes makes all the masalas fresh at home and sources fresh meat and fish from INA Market in Delhi. She also makes frequent trips to her hometown Goa to stock up on basics such as palm vinegar, kokum, dried fish which includes prawns, sting rays, mackerels, and of course, loads of Goan sausages.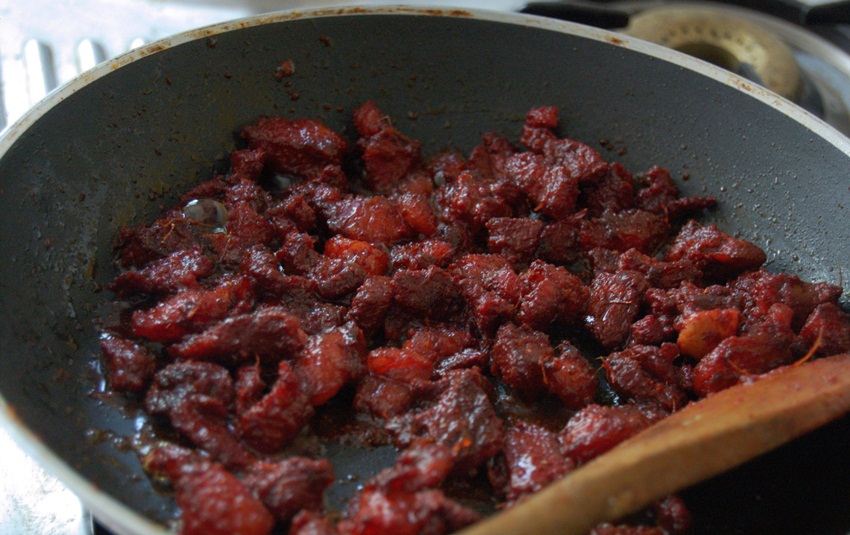 Goan sausage chilli fry Photograph by Scott Dexter/Flickr
Custodio's has a weekly rotating menu, for which orders need to be placed latest by Friday noon, if you want them delivered on Sunday. This week, there's Samarachi kodi, a silken saffron curry made using dried prawns, best eaten with rice, and a staple to go with freshly baked pao: fiery Goan sausage chilli fry tossed with onions. Also on the menu are dishes such as Bombil rechad fry, which is dried Bombay duck, salted and smeared in the red, rechad masala and Kismur, a stir fry made of medium-sized prawns tossed lightly in a warm pan with chillies, coconut oil, fresh coconut, curry leaves, a pinch of turmeric and a dash of vinegar. Both Bombil rechad fry and Kismur are served as sides.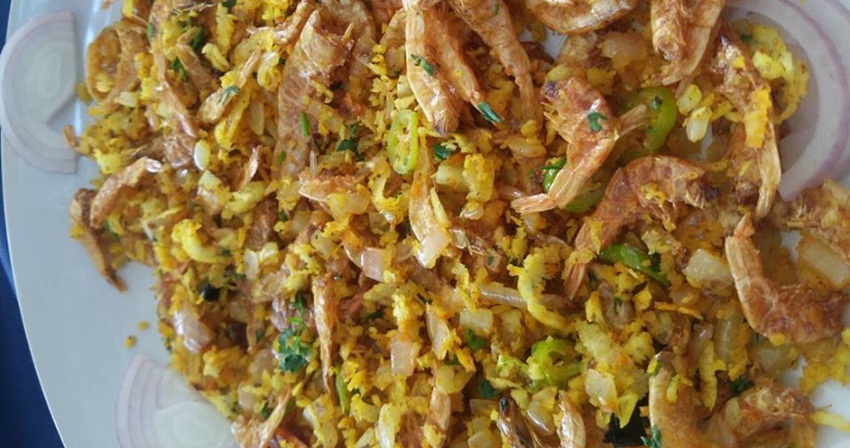 Kismur Photograph via Custodian's Goan Home Cooked Food
To place your orders, go here