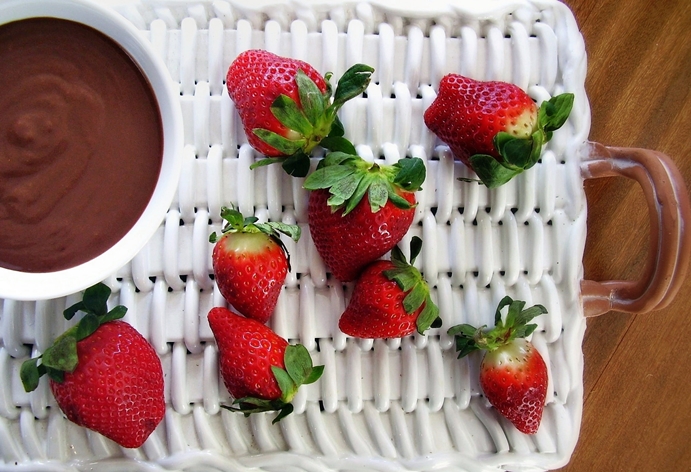 Dark chocolate dessert hummus, Jackie Newgent/Flickr
Hummus, the delicious preparation of chickpeas, tahini (sesame paste) and spices, remains one of the Middle East's most famous offerings to the world. It's found fans the world over – they even made a movie with hummus in a pivotal role! It's light, flavourful and versatile, which is probably why, Instagram tags show the presence of a sweeter variant of hummus. Hummus as dessert, you ask? Yep, apparently it's a thing and quite popular at that too.
There's Hope Foods, USA with its dark chocolate hummus to make date nights more…healthy?
US company Delighted By claim to make "The Original Dessert Hummus", and have four ice-creamery inspired flavours chocolate chip, snickerdoodle, brownie batter and orange-ginger hummus. Tahini and chickpeas still form the base for these creations; they've replaced garlic with organic Turbinado sugar and have used coconut milk for that creaminess.
Or this one with instructions to make chocolate chip hummus
If Nigella Lawson is on the hummus-as-dessert bandwagon, we think it's pretty legit
Gauging how people are going gaga over the dessert variant, we're inclined to believe it must taste good. Till we get our hands on some of it in India, we'll take ours like peasants, dipping our lavash, pita breads or zaatar naans in a tub of the classic garlicky version.