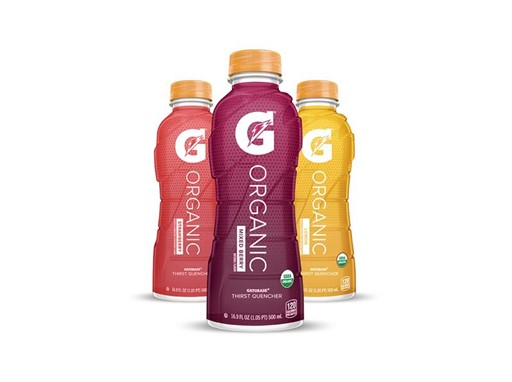 Source: Gatorade
Gatorade is going organic. The sports drink from Pepsico, targeted primarily at amateur athletes, will soon roll out its organic version. While officials PepsiCo have talked for months about the introduction of an organic line, the new version, called G Organic, will be sold in select markets October onwards. The new drink will have have seven ingredients: water, organic cane sugar, citric acid, organic natural flavor, sea salt, sodium citrate and potassium chloride and will be available in lemon, strawberry and mixed berry flavours. "As athletes continue to evolve, we're committed to introducing new product innovations to meet their varying needs," the company said in a statement on its website.
According to Beverage Digest, Gatorade currently rules 70 per cent of the sports drink market and as such, does not really need to dip into the pool of organic consumers. It seems that the makers hope to monopolise on the increasing demand for foods in this burgeoning sector. In 2015 alone, U.S. Recorded an all-time high of $43.3 billion in sales of organic products, according to the Organic Trade Association – an 11 percent increase from numbers in 2014.
But does Gatorade's new organic formulation have any health value? According to Haemi Choi, a sports medicine doctor at Loyola University Medical Center, who spoke with NPR, the new formulation is more "natural". "But I don't think it's healthier per se. It's pretty similar," she said. Despite using organic sugar, the drink does not contain any less sugar than other Gatorade products. At the end of the day, organic sugar is still sugar.
Each 16.9-ounce bottle of G Organic contains about seven teaspoons of added sugar, a little less than the amount in a 12-ounce can of Coke.