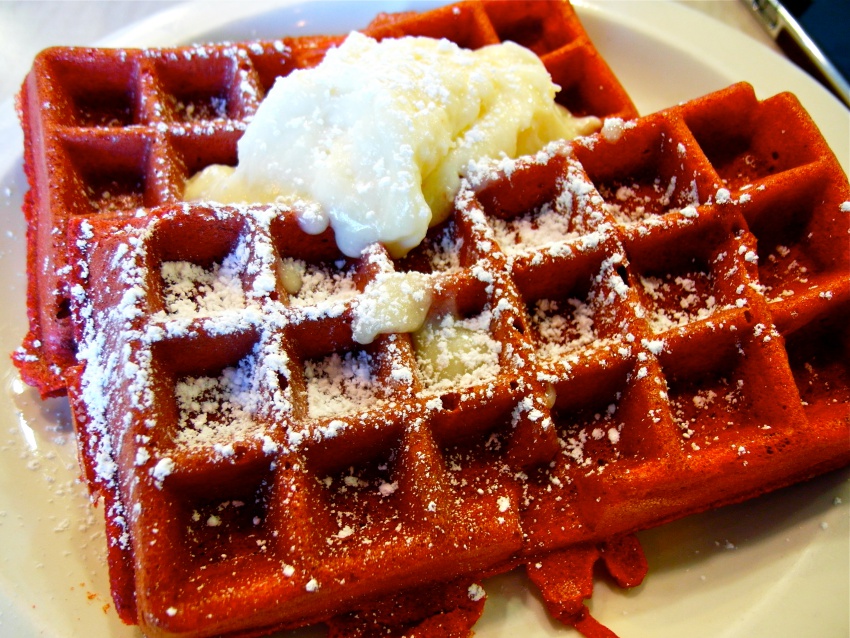 Photograph by Yidian Cheow/Flickr
It's hot on menus across the world right now and Bombay Waffle Co has served it since they opened earlier this year. The red velvet waffle is a clever little idea that has elevated the waffle eating experience. Says Karishma Dalal, co-owner and restaurateur of Bombay Waffle Co, "There's something about the combination of red velvet waffles and the cream cheese filling that we serve it with that people love. It's been a hit every time we've made it." While the red velvet waffle isn't on their regular menu, it has been a special at the Bandra-based Bombay Waffle Co.
And yes, it's also eaten with fried chicken just as regular waffles are. Until Bombay Waffle Co announces another special round of these waffles, feast your eyes on these photos from our Instagram timeline.
We're not sure, we want to get a freak red velvet waffle
This one with fried chicken is a hit too