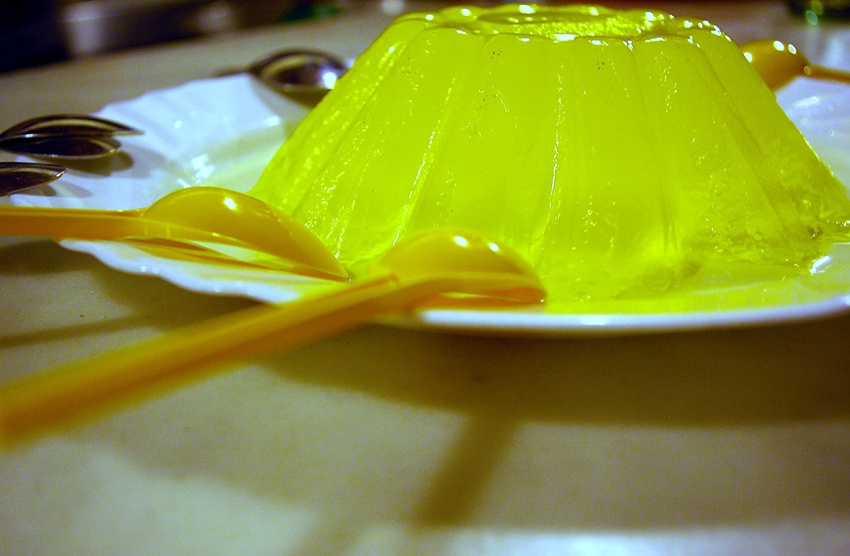 Classic lemon jelly. Photograph by Gaelx/Flickr
Jelly is no longer just another Sunday morning treat or birthday special – a bright red or sickly yellow hunk of wobbly joy – served to kids along with ice cream or custard. They no longer vaguely taste cough syrup either. Instead, there are fancy 3D jelly cakes being made now, which have their origins in Vietnam, that are winning bragging rights for home bakers and patisserie chefs from Le Cordon Bleu.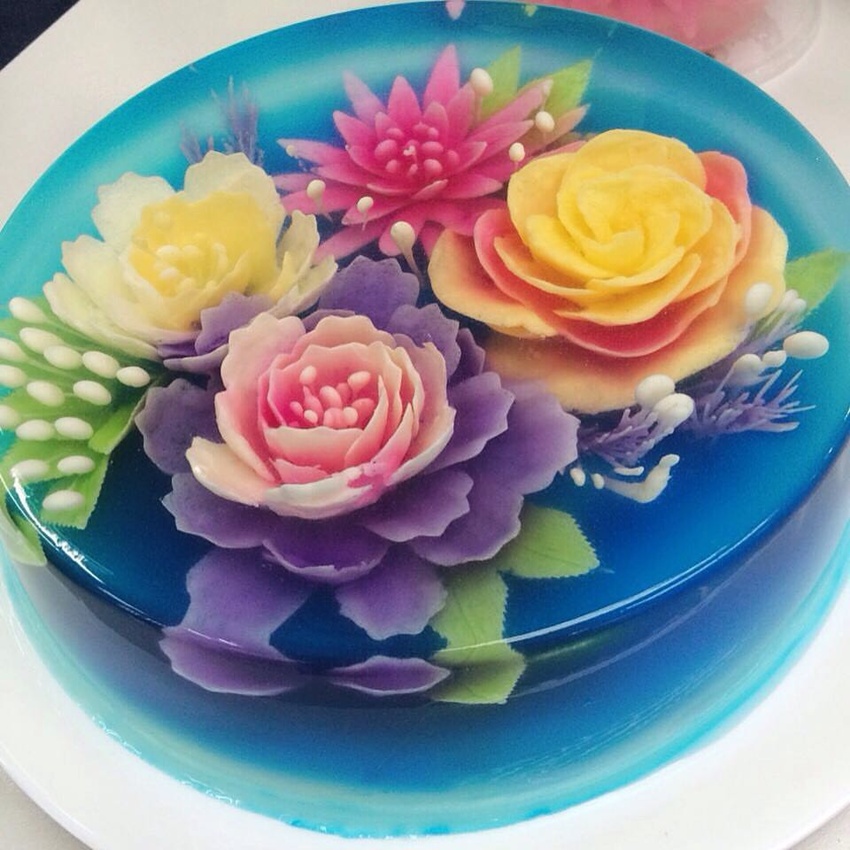 A 3D jelly cake made by a top patisserie student of Le Cordon Bleu , Malaysia. Photograph via Le Cordon Bleu Malaysia's Facebook Page
The first thing that 3D jelly cakes remind us of is the fake plastic flowers that were so loved by our grandmothers back in the Eighties. Bright blue dahlias, hot pink daisies, yellow roses and flowers in all sorts of pastel shades, all made using gelatin, are painstakingly created using special tools and set in jelly cakes and cupcakes.
These gelatin cakes are an unlikely hit in cities such as Coimbatore and Agra with cake companies taking special orders for weddings and other special occasions. Says Sivaranjani Ganapathy of Amato Crafts and Bakers in Coimbatore, "I learnt how to make these cakes from a Malaysian cake artist. It takes a day to get a batch of cakes done – right from setting the base jelly to finishing them off." These vegan cakes cost about Rs 850 a pop at Amato Crafts and Bakers.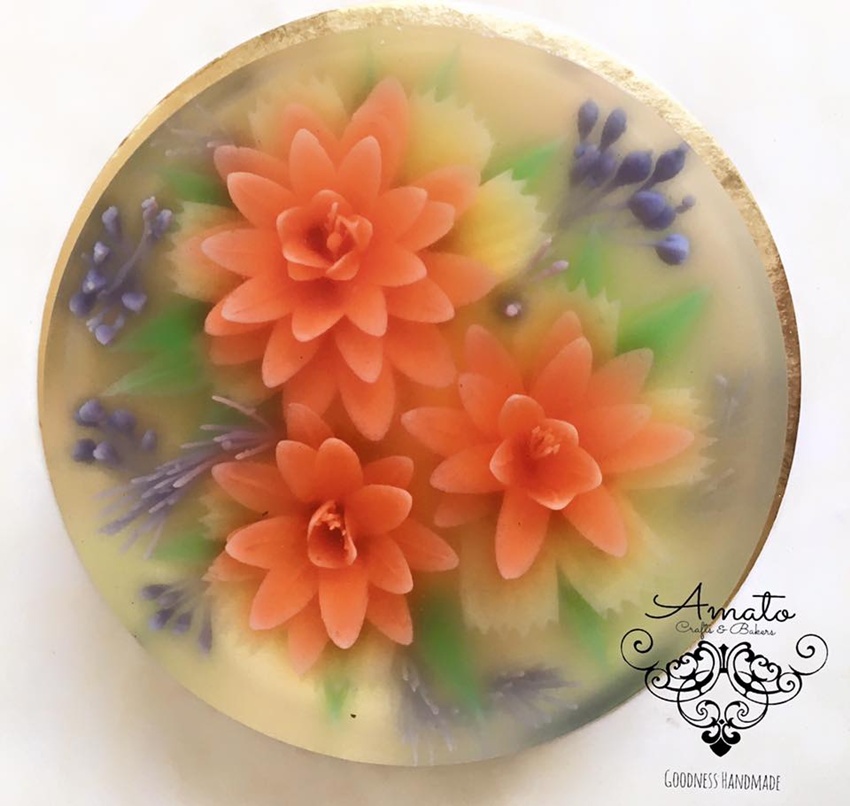 Photograph via Amato Crafts and Bakers
Besides cakes, 3D jelly cupcakes have also taken the fancy of bakers. Have a look below.
Mumbai-based patisserie chef Pooja Dhingra of Le15 and Studio15 is also keeping track of trends as always and posted a photo of a 3D jelly cake made by a participant at a recent workshop at Studio15, her culinary studio in Mumbai.