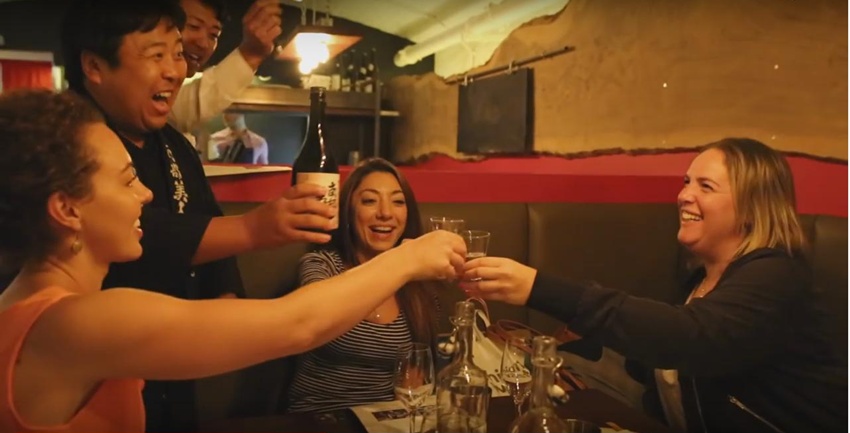 Screen grab from the trailer of Kampai! For The Love of Sake
Sake connoisseurs who know their Futsu-shu from Tokutei meisho-shu will line up to watch these two documentaries on their favourite brew. Kampai For The Love of Sake traces the journey of three individuals who are passionate about keeping the tradition of rice wine making alive in Japan, which has seen the slow decline of sake brewing since the 1970s. So a British sake brewer, an American journalist and the president of a century-old sake brewery in Japan, who has just taken over the reigns of the brewery from his father, get together to explore the origins of sake.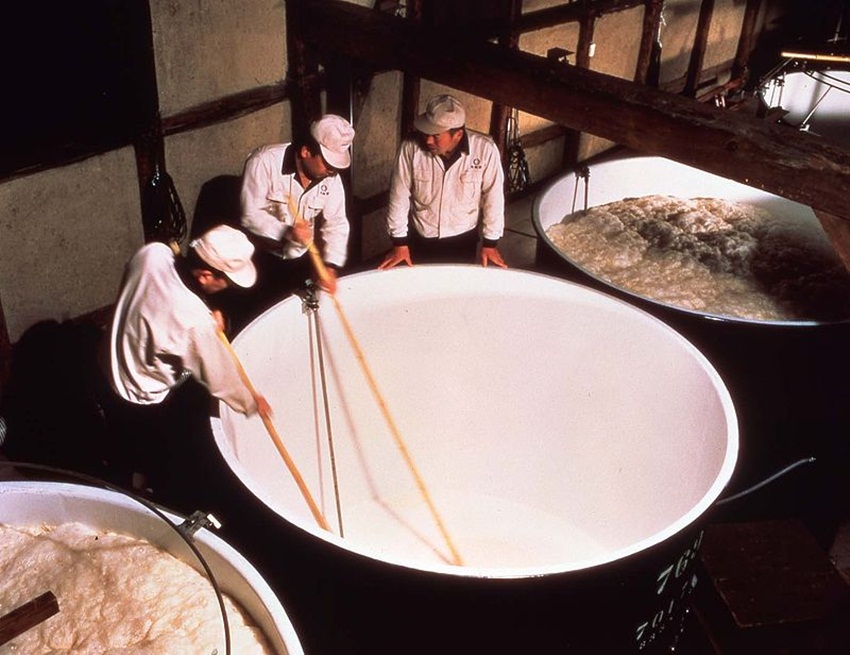 Sake brewing. Photograph via Gekkeikan Fushimi Kyoto/Wikimedia Commons Images
However, the documentary, directed by Mirai Konishi, has not received rave reviews from The Variety, although The Birth of Sake, the directorial debut of Erik Shirai, which released earlier this year has been described as a "richly immersive documentary". The Birth of Sake did the film festival rounds last year and pictures the lives of workers at the 145-year-old Tedorigawa brewery in Northern Japan, where sake is hand-crafted from start to finish.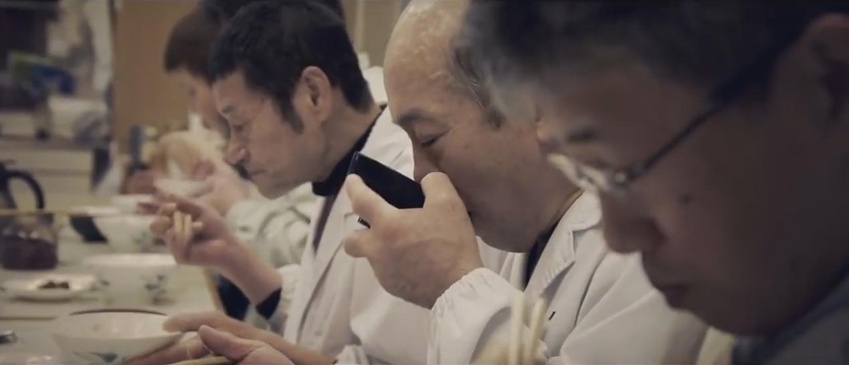 Screen grab from the trailer of Birth of Sake
This means these workers spend six months in a year at the brewery away from home, bringing to life a premium quality sake. New York-based Shirai, who is also one of the minds behind Anthony Bourdain's show No Reservations, has made a film that transitions between life at the brewers' homes and their life at the brewery, effortlessly drawing a parallel between both and also conveying the struggles that the tradition of sake brewing faces.
Watch a trailer of Kampai For The Love of Sake below

Watch the trailer for The Birth of Sake below