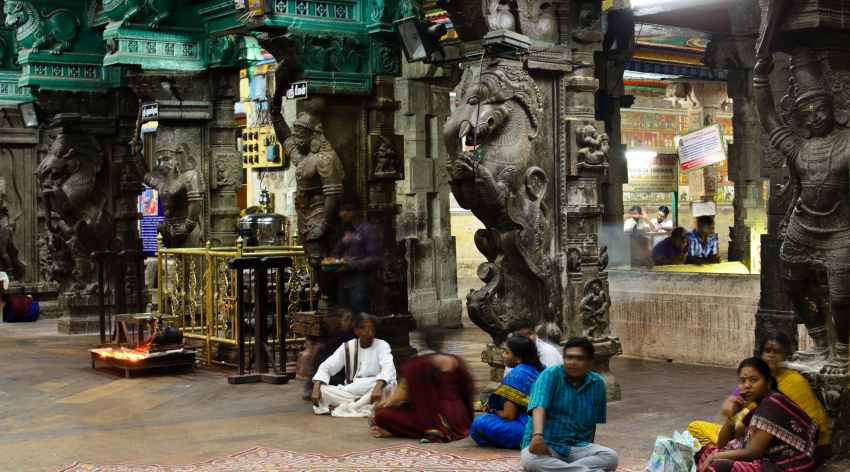 Meenakshi Amman temple, in Madurai. Pablo Necochea/Flickr
Uddipan Chakravarthy, the executive chef for Vivanta by Taj's many restaurants, has a keen interest in temple food. It all started when he was a child, and would visit temples along with his parents. "Then, once I started working, I used to visit various temples both in the south and the east, and discovered the unique simplicity of, and the harmony of flavours, that characterises this type of food," says Chakravarthy. The chef is driving the curation of an ongoing festival that revolves around temple cuisine at the Taj Group's properties in Mumbai. On the menu at, among others, the Taj Wellington Mews and Taj Santacruz, are dishes such as Dahi Pakhla, part of the mahaprasad at Jagannath Temple, in Orissa; boondi ladoo, which is made from Bengal gram flour and served at Shirdi; Aloo Methi, from Vaishno Devi; and Chanar Kalia (cottage cheese dumplings in cashew gravy) that is served at the Kalighat Kali temple, in Kolkata.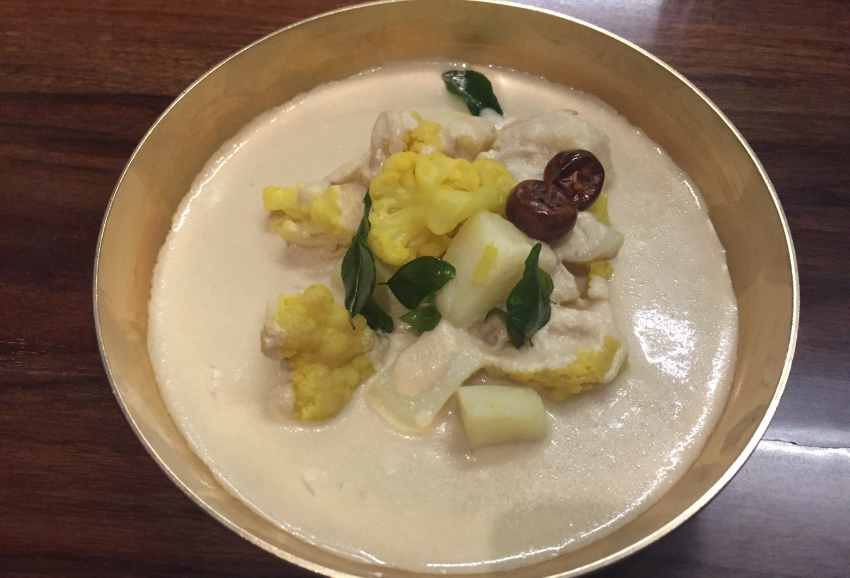 Pookose Urlai Kurma
"I've worked in various temple kitchens, from the one in Udupi's Krishna Temple to the langar at the Golden Temple, in Amritsar, and I am always staggered by how they manage the scale of the food that is prepared. It's not so easy gaining access into temple kitchens, but persistence pays. I've never really cooked something, but even prepping gives you an idea of how things work. On certain days, for example, the Krishna Temple sees over a lakh and a half visitors, but everything works like clockwork, and that's astounding. Another thing that has struck me is the hygiene factor. The temple kitchens are spotless," says Chakravarthy.
Temple cuisine evolved because, in the old days, devotees travelled long distances to worship their gods, and often stayed back in and around the temples. "That's how the bhog came into the picture, and these were often funded by the wealthy. The good thing is that like in ancient times, even today everything is sourced locally at most temples." There is a reason why sweets have always been part of the offerings.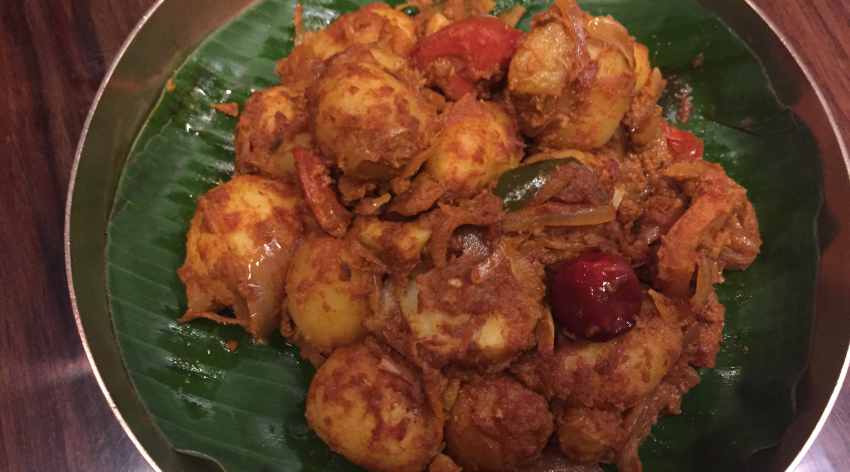 Urlai Vatthakal
"I still remember the nakul dana I have had at temples in the east as a child, and essentially, sweets are about celebrating your connection with god. Hindus celebrate with sweets, and a communion with god, too, demands it. Plus, sweets were also easier to carry as compared to other dishes." Chakravarthy's favourite 'temple food' is the one, he says, he has had during Durga Puja and Vishwakarma Puja in the eastern parts of the country. "They used to distribute bhujia that was mixed with boondi, and it was a startlingly good combination."
The temple food festival is on at various Taj properties across Mumbai until October 11