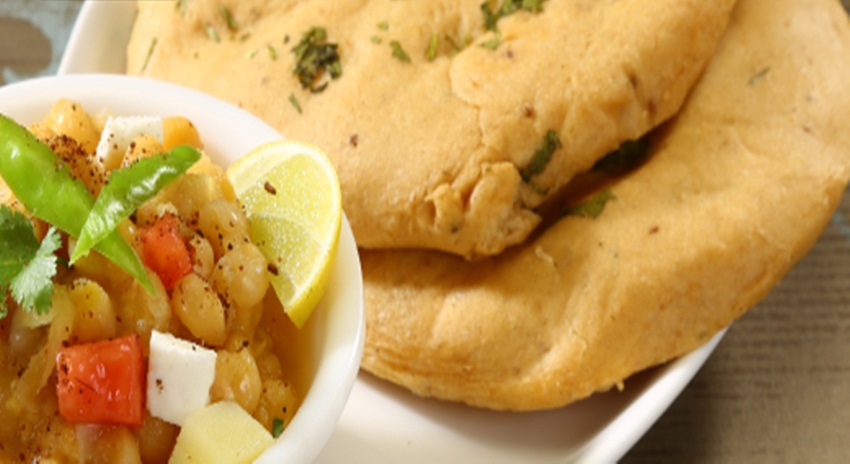 Chhole kulche and lots more at Barbeque Nation until September Photograph via Barbeque Nation's Facebook page
It's the perfect season for some classic Delhi snacks such as soft, buttered kulchas to go with hot, spicy chhole. Or  juicy tikkas in various marinades that are high on umami or the ubiquitous parathas that even have a street named after them in Old Delhi's Chandni Chowk. Delhi is the reigning capital for food in the country and its legendary street food can now be sampled at Barbeque Nation's Dill Wali Khau Galli food festival.
For fans of Dehlvi cuisine, there are delicacies such as the Mutton Dehlvi Adraki Seekh – kebabs flavoured with a punchy ginger masala, Nimoda Tandoori Jhinga – prawns marinated in lemon zest and roasted and dhabha style Murg Tikka. For acccompaniments, there are flavourful chutneys such as Muli Akhrot ki chutney made using radish and walnut. Vegetarians have a large spread to look forward too with traditional favourites such as Dahi bhalle or deep fried balls of spiced lentils dunked in yoghurt and Nadru ke Kebab starring the crunchy lotus stem, which is minced, spiced and fried.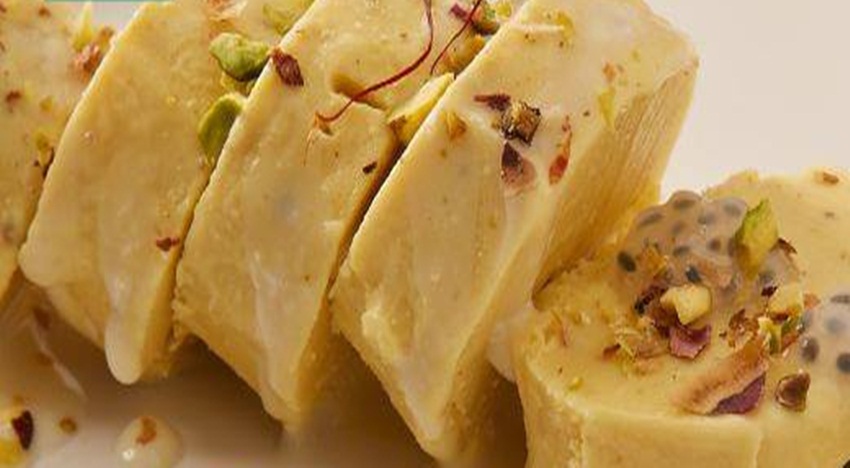 For desserts, there's kulfi (above) or rich, Jama Masjid ka shahi tukda at the fest. Photograph via Barbeque Nation's Facebook page
Creamy firnis and cold kulfis, alongwith another Delhi favourite – the shahi tukda will take over the dessert section. There are several street-side stores around the Jama Masjid that serve excellent shahi tukda, a rich, fragrant dessert that owes its origins to the royal kitchens of Mughal courts. The dessert is made from bread that is fried in ghee, soaked in a sugar syrup delicately flavoured with rose essence, garnished with slivers of almonds and pistachios and served with a side of heavy thickened milk or rabri.
The Dill Wali Khau Galli festival, which is on until the month ends in Mumbai, will continue across the South, East and Gujarat until the end of August.