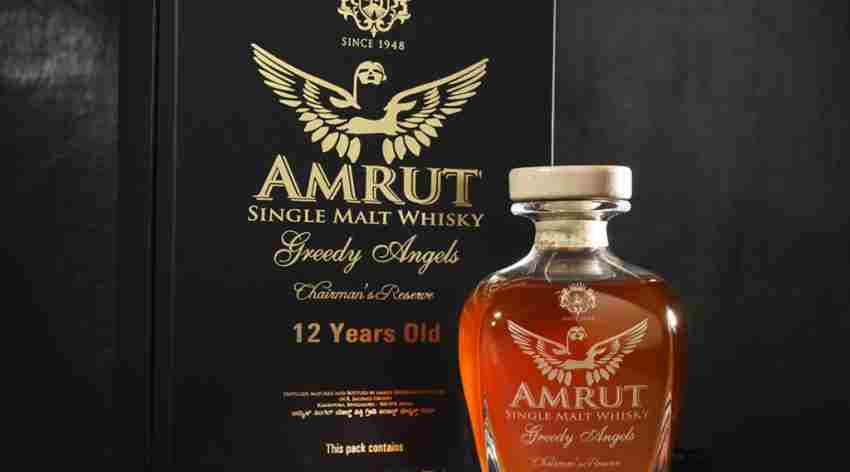 Meet the Greedy Angels — Chairman's Reserve. This 12-year-old whisky is Amrut Distilleries's way of celebrating their single malt journey, and it costs $1,000 (about Rs 67,000). The whisky is a limited edition release, and chances are that many of the 100 or so bottles that have been released by the company have already been picked up by collectors abroad. The Greedy Angels 12 YO is the few whiskies from Amrut to carry an age statement. Amrut's whiskies usually do not carry an age statement, though, according to whisky connoisseurs, thanks to the weather in the sub-continent, whisky matures really quickly in India. A whisky matured for three years in India is believed to be the equivalent of a 10-year-old Scotch whisky. According to Amrut, given the high temperature and humidity, the loss of whisky during maturation is close to 12 per cent in India as compared to Scotland's one to two per cent.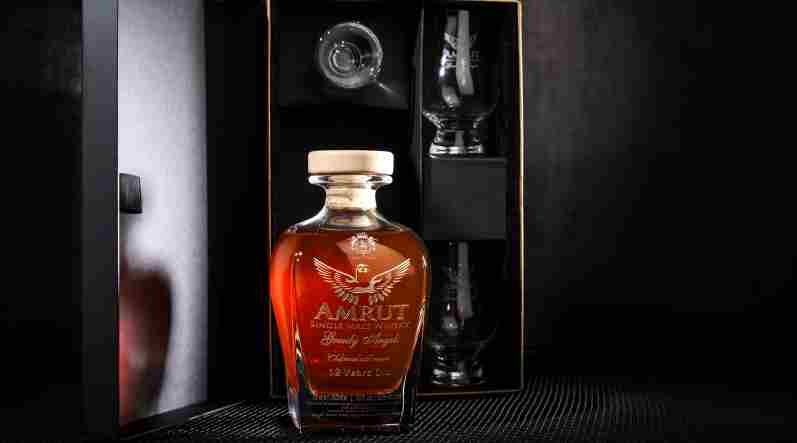 The Greedy Angels 12YO comes in a crystal decanter and the packaging also contains two Glencairn tasting glasses
Amrut's new whisky, which is bottled at 60 per cent ABV, is packaged in a 750ml crystal decanter, and the kit also contains tasting glasses from whisky glass maker Glencairn. The Greedy Angels 12 YO is the third in the Amrut's Greedy Angels series. The previous two Greedy Angels, released in 2012 and 2015, were eight and 10 years old, respectively. "The profile of the whisky can be compared to some old and rare Scottish single malts," said Ashok Chokalingam, who heads marketing internationally for Amrut. Bangalore-based Amrut Distilleries, which also makes, among others, the Fusion, Portonova and the Spectrum, first started selling its single malts in 2004. It won worldwide acclaim in 2010 when whisky guru Jim Murray rated it as one of the world's best whiskies. It is now available in around 40 countries.