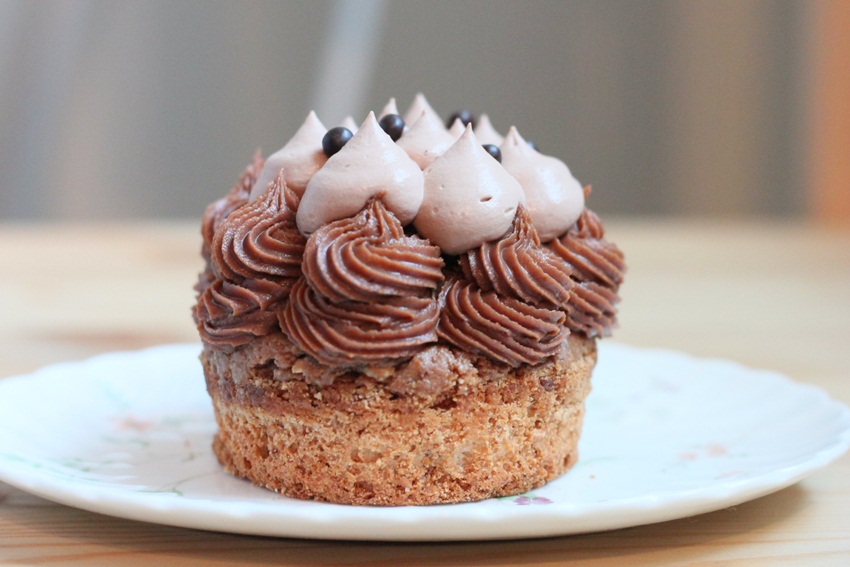 Milk chocolate and hazelnuts are combined to create the glorious Noisette Photograph via Shaheen Peerbhai
Before she set out to graduate as a pastry chef at Le Cordon Bleu in Paris, Shaheen Peerbhai was already famous for her brilliant baking blog (she was one of the earliest bakers in blogosphere), Purple Foodie. We remember picking up a brown paper bag filled with chocolate cookies and ginger biscuits from Peerbhai's Bharucha Baug residence in Mumbai and wiping out the entire batch in a day.
In September, Peerbhai, who is now based in London, returns for a series of baking classes in Mumbai, Bengaluru and Delhi. "I've been doing workshops for more than five years now. I love teaching and seeing people get excited about chocolate, butter and the art of baking. It's really heartwarming to get emails and photos from my students showing me the cakes they made that was devoured by their guests," says Peerbhai in an email interview, "I'm quite proud that my classes have spurred home baking businesses." The classes cover a range of techniques and bakes including tea time treats, sweet bakes, plated desserts, breads and savoury, posh pastry and creative pastry. Noisette falls into the creative pastry category and Peerbhai describes it as "a mash up of one of my favourite Cordon Bleu recipes and Pierre Herme's Plaisir Sucre".  For those not in the know, Herme is a highly decorated pastry chef whose recipes have inspired a whole new world of baking.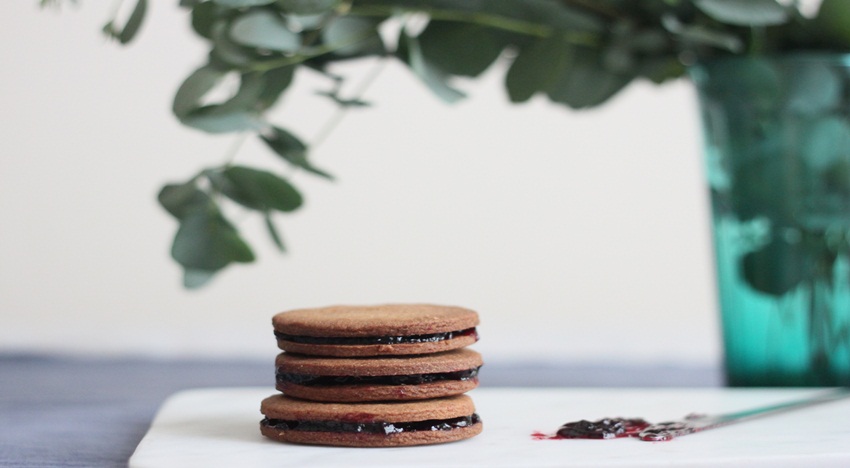 Also learn how to bake Speculoos cookies, a kind of spiced shortcrust cookie, served with sourcherry jam Photograph via Shaheen Peerbhai
Sticky toffee pudding, caramelised banana loaf with ginger and chocolate, lemon and meringue tart, buttery honey and pecan loaf, caramel mousse, vanilla panna cotta, ginger biscuit and salted caramel ganache are among the more recognisable bakes on her menu for various classes. But she says, "Each class incorporates fresh, new recipes. You can feel confident replicating these bakes in your own kitchen."
Of course, the pastry chef extraordinaire has a favourite technique: dacquoise (pronounced da-kwaz) – to build an intricately-layered pastry filled with cream, nutty meringue and sometimes even fruit. She will teach her class how to make a pecan cocoa dacquoise. Yes, we'd love a tray or three.
To register go here