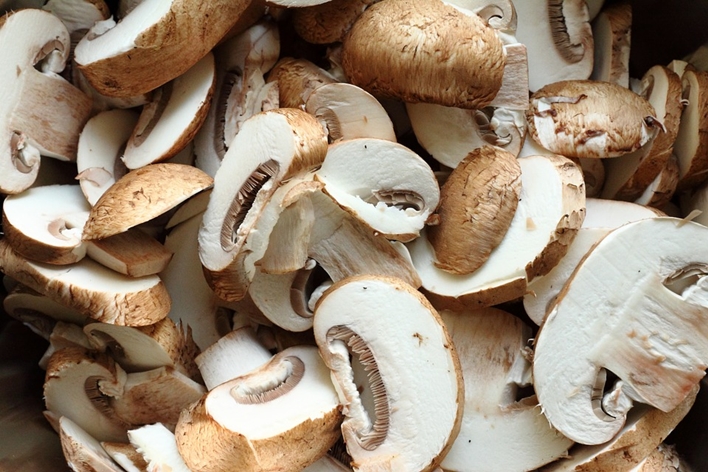 Rich in fibre, folate, selenium and other nutrients, mushrooms help keep the heart healthy
Whether it's for breakfast in a Spanish omelette or in a soupy broth for lunch or dinner or even as a mid-evening snack in a sandwich, mushrooms are one of the most versatile ingredients you can use in the kitchen. The delicate meatiness in mushrooms also make them a chef's favourite. Mushrooms are also succulent additions to several Indian-style pulavs and curries.
Mushrooms are rich in Vitamin D and selenium, an essential mineral to help the enzymes in the liver function well. Moreover, mushrooms are also rich in fibre, with sizeable amounts of potassium and vitamin C to help maintain cardiovascular health and reduce the risk of heat-related diseases. Their low sodium content is also great to manage and lower blood cholesterol.
Fleshy yet tender, most mushrooms take very little time to cook. We've picked a few dishes that you definitely should try, for vegetarians and meat-eaters alike.
Mushroom masala
For those who enjoy spicy food, the dish makes use of a bunch of classic Indian masalas for that aromatic, flavourful kick. Simply raid your spice cabinet and fridge for the ingredients and enjoy with fluffy phulkas for dinner.

Garlic mushrooms
If you prefer simpler flavours, and want the meaty taste of mushroom to shine through, this one's your dish. The dish can be adapted to vegetarian version by substituting the meat-based stock with a vegetable stock. Serve with a portion of grilled lean protein or as a dish with some garlic bread.
Italian style sautéed mushrooms
Parsley and fresh chopped garlic – that's all you need to make this fragrant dish. A simple, versatile dish, these mushrooms can be paired alongside meats (red and white) or as a starter if you're hosting friends or family.
Stuffed mushrooms
Entertaining friends and want a dish that looks like you put in a lot of effort? Stuffed mushrooms with cheese is the perfect pick. Indulgent yet extremely easy to make, this dish is sure to win your hosting a lot of compliments.