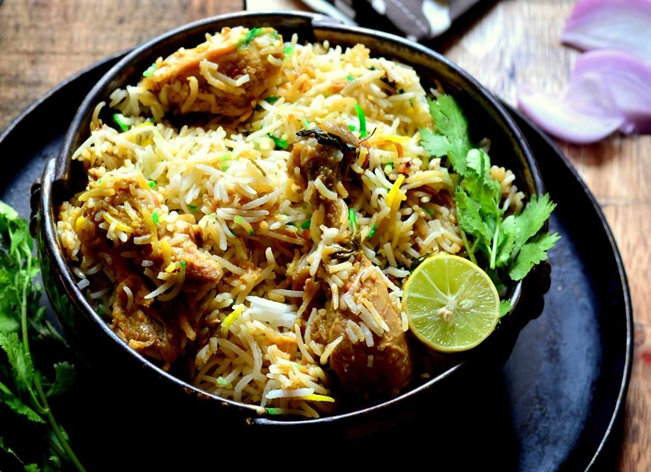 Lucknowi Dum Biryani Murgh is non-greasy, mildly spiced but bursting with flavour
A classic Awadhi spread is known for its rich, flavourful dishes and the use of "dum" technique or slow cooking over fire for enhanced flavours. The first bite of the Lamb Galouti Kebab at the Awadhi Food Festival at Jeon is testimony to the finesse that the cuisine embodies.
Delicately spiced, the meats are tender enough to be scooped off the plate. The Murgh Dhanyawala Shorba is spiced with such care, that you can taste the chicken broth. And despite not being fans of coriander, we found that a soup where the herb was the main ingredient was one of the standout dishes of the festival.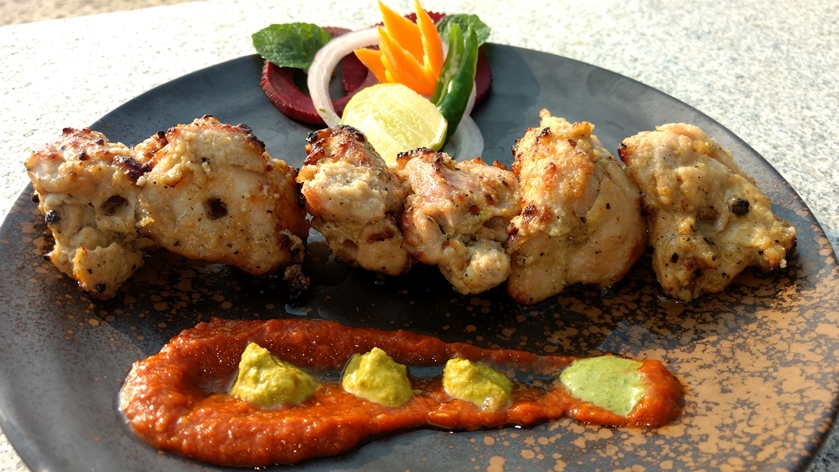 Gol Mirch Kabab managed to be juicy and nicely charred, with a light peppery taste
The menu strikes a fair balance between vegetarian and meat dishes. The Gajar Ananas ka Shorba, for instance, is a fine example of Awadhi culinary flair, bringing together carrot and pomegranate for a dish that is sweet and tangy at once. The chef also deserves a badge for the Moong Ki Galouti. These kebabs were so lusciously meaty to taste that you'd be fooled into believing that you've just had a bite of lamb mince. The lightly smoked Pudhina Paneer Tikka, served with a refreshing apple stick salad, was lacking in flavour and it's best to save your appetite for things like the Uttari Chaman Ki Saag – Awadh's take on the classic saag paneer. This dish was a marriage of soft, crumbled cottage cheese and clove-spiced spinach that had our blessings.
The Gol Mirch Kabab hit the sweet spot between smoky and succulent, and is definitely one of the best dishes on the festival menu. Both the Dal Bukhara and the Tikke Tamatar ki Machli, which breaks tradition and uses rawas instead of pomfret, cooked in a sweet and sour gravy, go well with rice. But the star of the meal had to be the classic, Lucknowi Dum Biryani (in chicken and vegetarian options). Made with long grained rice with a light aroma of kewda flower, the biryani was mildly spiced and full of flavour. This means, the biryani will not be coating your stomach with grease but will satiate you just the same.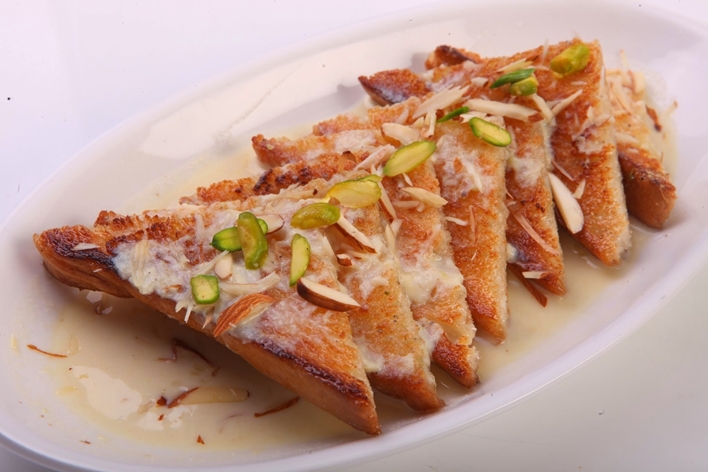 The Shahi Tukda is indulgent without feeling too heavy on the palate. A must-try
Do leave space for dessert – the Zaffrani Malai Phirni and Shahi Tukda are indulgent without being too sweet. And if you prefer some theatrics with your dessert, the Chocolate Dome with Beetle Leaf Scented Gulab Jamun will definitely have your Instagram and Snapchat stories in a tizzy.
Where: Jeon, Hotel Sea Princess, Juhu Tara Road, Mumbai
When: November 5 to 15, 7pm-11:30pm
Cost: Rs 1499+ taxes
Call: 26469500